NetFest 2017
April 6, 2017


Time: 5:00 pm - 8:00 pm
Location: Starkey Ranch District Park, 2500 Heart Pine Ave, Odessa, FL 33556
NetFest Registration: $45 per person
Pasco EDC Investors & Guests: $35 per person
Pasco County Staff: $25 per person
Join us for Pasco County's unique Networking Festival with a western theme - NetFest. This event provides companies a great opportunity to support economic development and get exposure to hundreds of business and community leaders.
---
Thank You to Our Sponsors
Cattle Baron Sponsor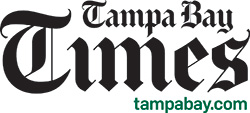 The Bandit Sponsor

Trail Boss Sponsors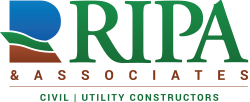 Cowboy Sponsors
Bank of America / Merrill Lynch
Clearwater Gas System
Clearview Land Design, P.L.
Coastal Design Consultants, Inc.
Comanco
Eikon Consulting Group, LLC
Global ETS
King Engineering Associates
Nestle Waters Zephyrhills Spring Water Co.
North Tampa Behavioral Health
Patriot Bank
Synovus Bank
---
Become A NetFest 2017 Sponsor

Pasco EDC is now seeking sponsors for NetFest 2017. If you are interested in sponsoring this event, please download a sponsorship application now. If you have any additional questions about sponsorship, please email Suzanne Renczkowski or call (813) 926-0827 ext. 226.
Download the sponsorship form now
Cattle Baron Sponsor: $2,000
Eight (8) complimentary tickets
Prominent logo on all marketing materials and advertisements
Prominent logo/listing on the Pasco EDC website
Logo on 3,000+ invitations
Banner displayed at event
Logo on signs along path to event
Display space at event
Opportunity to participate in a sponsor-only Chili Cook-Off
The Bandit: $1,500 (1 Available)
SOLD OUT! The Bandit Has Been Captured
Exclusive rights to put your logo on the 400 bandanas distributed at the event.
Four (4) complimentary tickets
Prominent logo/listing on the Pasco EDC website
Recognition on invitations
Recognition on sign at event
Display space at event
Opportunity to participate in a sponsor-only Chili Cook-Off
Trail Boss Sponsorship: $1,000
Four (4) complimentary tickets
Prominent logo/listing on the Pasco EDC website
Recognition on invitations
Recognition on sign at event
Display space at event
Opportunity to participate in a sponsor-only Chili Cook-Off
Cowboy Sponsorship: $500
Two (2) complimentary tickets
Recognition on sign at event
Recognition on Pasco EDC website
Opportunity to participate in a sponsor-only Chili Cook-Off