SCORE - Opportunities in Franchises
September 30, 2019
This event has expired.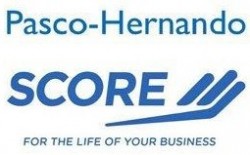 Date & Time: Monday, September 30, 2019 (5:30 pm - 7:30 pm)
Location: SMARTstart West Pasco Entrepreneur Center
Registration: FREE
Franchising today is much more than fast food and retail. There are over 3,100 national franchises that do just about anything you can imagine - from home tutoring to home cleaning. Opportunities abound for the first time business owners and aspiring entrepreneurs, looking for new opportunities to build wealth. A franchise model helps lesson risk and offers more control over your income, time and lifestyle. In this workshop you will learn about what a franchise is and the importance of finding the right franchise for you.