Pasco EDC Creates Pasco Pipeline Program
October 9, 2018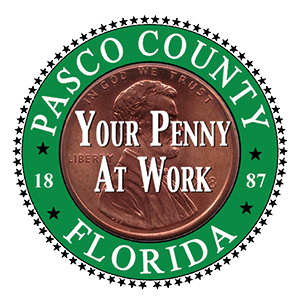 This new program has been created to bridge the workforce gap between employers and potential employees through resource gathering and connector platforms.
PASCO COUNTY, FLORIDA (October 9, 2018) - The Pasco EDC created a Talent Pipeline Task Force in 2017 comprised of industry, education, and workforce development representation. Over the last year, the task force has met on a monthly basis and advanced the recommendation of creating a talent pipeline program, dedicated to developing a workforce to industry connection. The program will serve as a resource for new and existing businesses, workforce providers and current/prospective employees to identify career-specific pathways in targeted industries. The Pasco EDC proposed the Pasco Pipeline program to the Pasco County Board of County Commissioners on September 17, 2018, as a part of the 2018-2021 Penny for Pasco Agreement between the two entities.
"We know that Pasco County has talent and we want to make sure that the companies in our county have access to that talent, now and in the future" said Mike Wells, Chairman, Pasco County Board of County Commissioners. "The Pasco Pipeline Program is another example of how we are investing in our future to ensure we remain a competitive business community while creating jobs for our residents."
"I'm proud to have been a part of this task force," said Kathryn Starkey, Commissioner, Pasco County Board of Commissioners. "The group worked really hard throughout the year to help build this program recommendation."
The program is aiming to align the demand and supply of talent in Pasco County. The overall goal is to become a more productive, attractive and competitive location for companies thus maintaining workforce in the community. The Pasco Economic Development Council's 2017-2019 WIN Strategic Plan addressed the need to develop partnerships to facilitate the alignment of training and skills required by target industries, shown in the adoption of Goal #4 – Talent & Workforce.
"We are truly blessed that our County Commissioners see and share the same vision for our business community and our local talent as we do," said Bill Cronin, President/CEO, Pasco EDC. The Pasco EDC is now looking to hire a Workforce Development Manager to run the Talent Pipeline Program. The incumbent manages the development and implementation of the Pasco Pipeline Program and all workforce-related activities. To apply visit pascoedc.com/pasco-edc-employment-opportunity and send your resume and cover letter by Friday, October 26, 2018.
# # #
About Pasco Economic Development Council
The Pasco Economic Development Council is committed to developing Florida's most competitive climate for business growth by providing businesses, that seek to start, move, or grow in the North Tampa Bay area, a comprehensive suite of programs that can help them to reach their full economic potential. Since 1987, Pasco EDC has fostered a strong partnership funded by corporate and public investors focused on the economic vitality of Pasco County. Discover more at www.pascoedc.com.