PASCO EDC TO HONOR DR. JAMES P. GILLS AS 2019 LEADERSHIP AWARD WINNER
September 3, 2019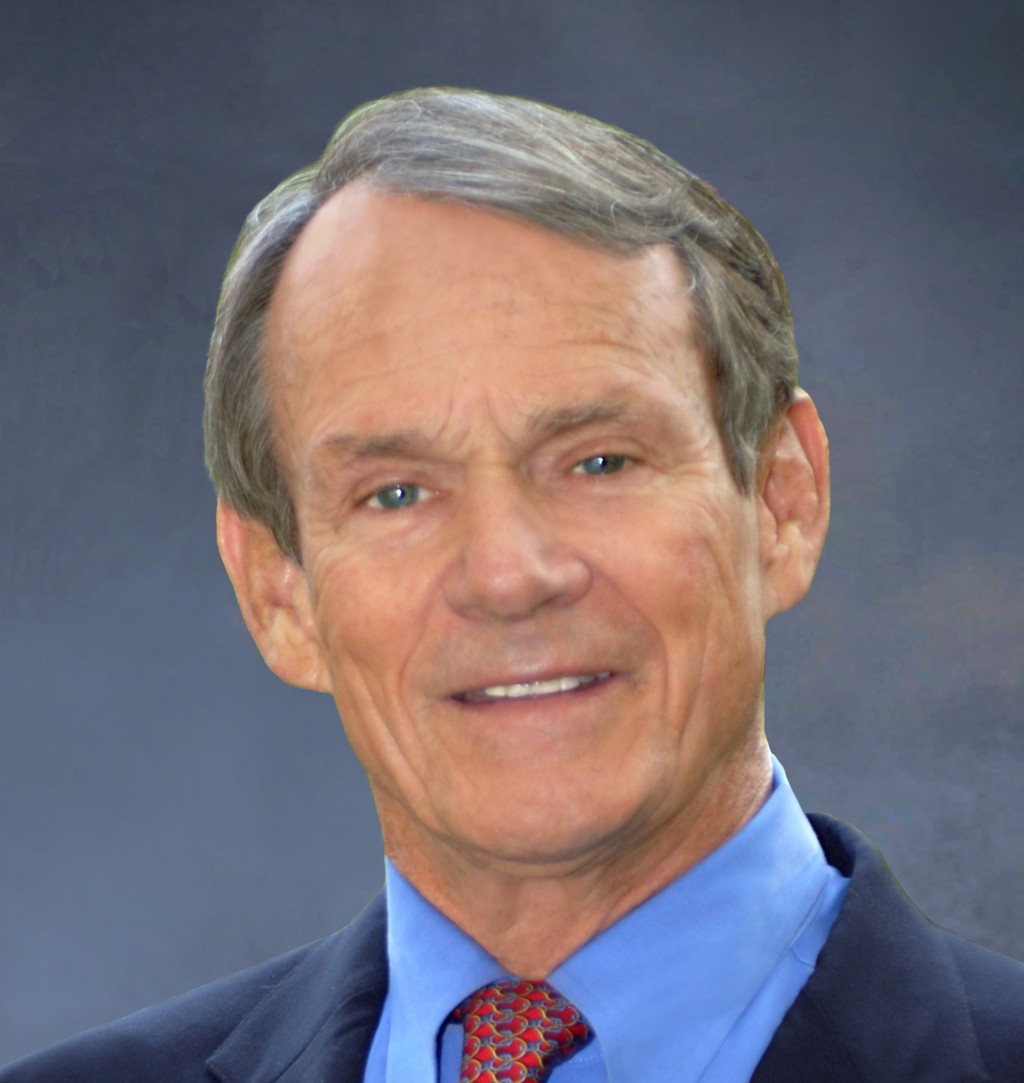 Dr. Gills leadership through medicine, writing, and land development will last for generations in Pasco County and around the world
PASCO COUNTY, FLORIDA (September 3, 2019) — The Pasco EDC Leadership Award celebrates a person in Economic Development, who has had a remarkable impact on Pasco County and the community. Dr. James P. Gills is not only a world-renowned Ophthalmologist, he is a generous philanthropist, athlete, author, and man of faith. After years of persistence and dedication, his vision for a new community has developed into what we now know as Trinity, Florida. Gills will be honored Thursday evening, September 5, at the Pasco EDC 33rd Annual Awards and Trade Show at Saddlebrook Resort.
"Dr. Gills has been an encouragement to me personally and to my family. He once said, 'If you just give something, it often amounts to nothing. You have to get involved in a relationship to make sure it grows and endures,'" said Bill Cronin, President/CEO Pasco EDC. "Dr. Gills has not only been involved, he also engages others for the greater good of our community….and we are better people because of that."
Over the past three decades Dr. Gills developed 3,448 acres known as Trinity Communities along the county line, south of SR 54, between Gunn Highway and Seven Springs Boulevard. His vision was to create a community that featured quality homes, commerce, education and healthcare.
His friends and family shared that Dr. Gills believes that he was given these gifts and abilities to help give others a platform for the future. He lives by certain words and likes to change them from time to time, one friend said Dr. Gills truly believes and lives by, "It doesn't matter what, or how much you give-it's what you put in the gift," James P. Gills.
The Pasco EDC is proud to honor Dr. James P. Gills for his profound leadership and lasting impact on Pasco County. His investment has helped shape the area for current and future growth.
Pasco EDC's Annual Awards & Trade Show is regarded as Pasco County's premier business event, attracting over 600 business and community leaders in Tampa Bay and Pasco County, including State legislators, county commissioners and city officials. Reserve your spot today at: http://pascoedc.com/events/details/pasco-edc-annual-awards-trade-show.
# # #
About Pasco Economic Development Council
The Pasco Economic Development Council is committed to developing Florida's most competitive climate for business growth by providing businesses, that seek to start, move, or grow in the North Tampa Bay area, a comprehensive suite of programs that can help them to reach their full economic potential. Since 1987, Pasco EDC has fostered a strong partnership funded by corporate and public investors focused on the economic vitality of Pasco County. Discover more at www.pascoedc.com.