Pasco County Blog
2014
April 30, 2014
Florida Manufacturers celebrate the elimination of sales tax!

Today, Florida celebrated the elimination of the manufacturing and equipment sales tax on Florida's manufacturing companies. The new law is to encourage manufacturing companies to grow and locate in Florida. According to Enterprise Florida the elimination of the tax is expected to save the more than 18,000 manufacturing companies in the state approximately $141 million annually.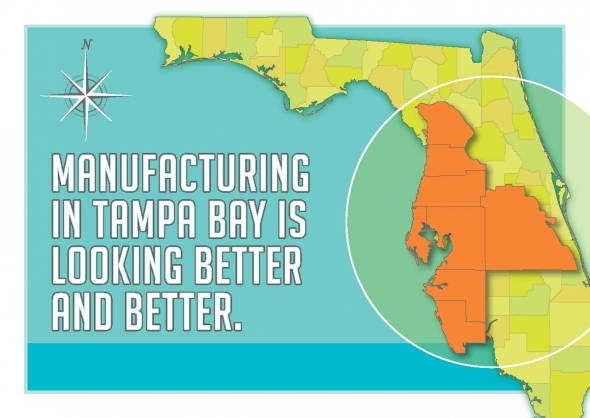 "The elimination of the manufacturing machinery and equipment sales tax removes a big hurdle for economic development in Florida," said Secretary of Commerce and president and CEO of Enterprise Florida, Gray Swoope. "The removal of the tax levels the playing field as we compete with other states in the Southeast for manufacturing jobs. When you combine the elimination of the tax with our strong workforce, top-ranked infrastructure and global access, Florida makes a very compelling case as a state that businesses must look at for location and expansion opportunities." Florida manufacturers are a powerful economic engine for the state's economy. In addition to removing the unnecessary tax on manufacturers, Florida's strong workforce and top-ranked infrastructure make it the perfect state for manufacturers. Florida ranks among the top 10 states for establishments manufacturing a wide range of goods, including aerospace products, batteries, food and beverages, communications equipment, pharmaceuticals, semiconductors, boats and more. Image Source: Tampa Bay Partnership
(Read More)
---
April 29, 2014
$45 million dollars earmarked for economic development in Pasco County
Excerpt originally printed in The Laker (4/24/14):
"Penny for Pasco starts a new round of funding in January, using an extra 1 percent sales tax to provide nearly $50 million in additional annual funding for Pasco County projects over the next decade."
"This time, however, nearly 10 percent of funds — or $4.5 million — has been earmarked toward economic development. And if spent the right way, leaders from the independent Pasco Economic Development Council say the impact of those funds could be tremendous, bringing new commercial parks and maybe even a convention center to Pasco County."
"'It should create jobs and it should grow the economy,' PEDC president and chief executive John Hagen recently told Pasco County commissioners during a workshop. 'If it doesn't do that, then it's not economic development. That means attracting businesses that actually bring money into the community.'"
"Of course, $4.5 million each year might not be the best way to accomplish that goal, Hagen said. But $36 million all up front? That can go a long way."
"'We think it's important to use leverage,' he said. 'We'd rather get some of that revenue upfront now, so that we can get more of an impact over the 10-year period, rather than wait. We need jobs and we need economic development now.'"
"That could mean borrowing up to 80 percent of the projected revenue over the next 10 years, and using revenue from those projects — or simply funds from Penny for Pasco itself — to pay it back."
"If commissioners were to take that route, the county could take the lead in attracting new businesses to Pasco, instead of losing them to neighbors like Hillsborough and Pinellas counties. That starts with a business park project, assembling land together somewhere in the county and earmarking all of it for commercial use."
It continues with speculation building — helping developers construct commercial space..."
Click here read the full article.
(Read More)
---
April 2, 2014
Site Selection: The Importance of locating your company near a world class airport.

"How important is it for a business to locate in an airport city?" is the question asked in the March 2014 edition of Site Selection Magazine. According to Site Selection magazine, "in the past, it was assumed that the competitive advantage of airport cities as office locations would be air connectivity and proximity to the airport terminal." However, the companies interviewed in its survey showed that, "air connectivity in general was desired, and companies consider a travel time up to 30 minutes to the airport adequate."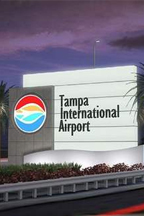 Pasco County is less than 30 minutes from one of the world's most admired airports, Tampa International Airport (TIA). In an effort to further entice companies to locate their business to Tampa Bay, on March 5, Gov. Rick Scott announced $194 million in State funds to help pay for the biggest expansion in TIA's history. Companies that are looking for connectivity to air, rail, and highway access should check out Pasco County -- Room to Grow in Tampa Bay Contact Pasco EDC today to for help finding a location for your business in Tampa Bay. Source: Tampa Bay Times, Gov. Scott announces $194 million in state funds to help expand Tampa International Airport, March 5, 2014
(Read More)
---
March 28, 2014
Future of the Region Awards honors Pasco County with the One Bay award for 3rd time.

Where is the future of Tampa Bay? According to the Tampa Bay Regional Planning Council, it is Pasco County. Pasco swept the Future of the Region Awards winning the One Bay award for the third time. The One Bay Regional Vision Award is the top award and effectively elevates the County to an elite status among Tampa Bay communities. The One Bay award has drawn upon thousands of citizens to create a shared regional vision to plan where future population and employment growth should occur based upon responsible land use, mobility, economic and environmental sustainability.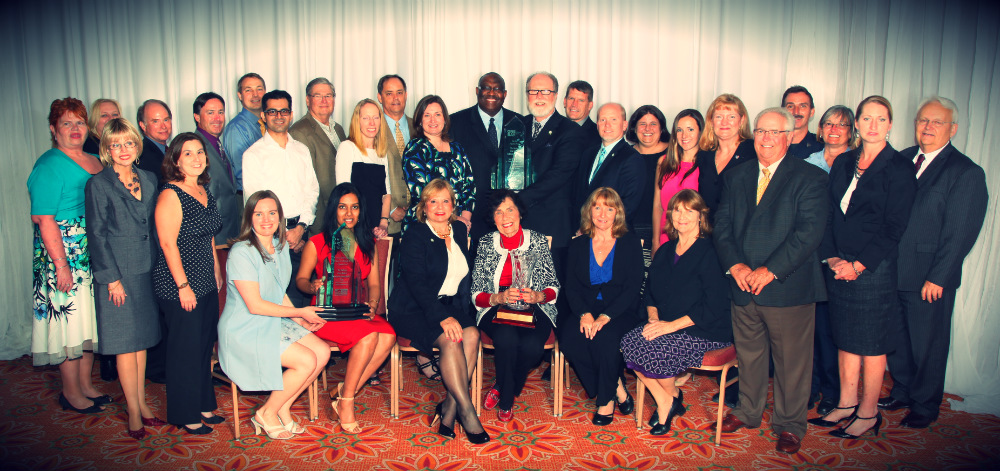 Also, for the first time in the history of the 22-year awards program, Pasco County was honored with winning both The One Bay Award and The Charles A. McIntosh, Jr. Award of Distinction, for The Harbors, West Market Redevelopment/Infill Plan. These are the two highest awards handed out each year. The McIntosh award recognizes outstanding achievement in the community, salutes Charles A. McIntosh who dedicated a major portion of his life to improving the quality of life in the Tampa Bay region.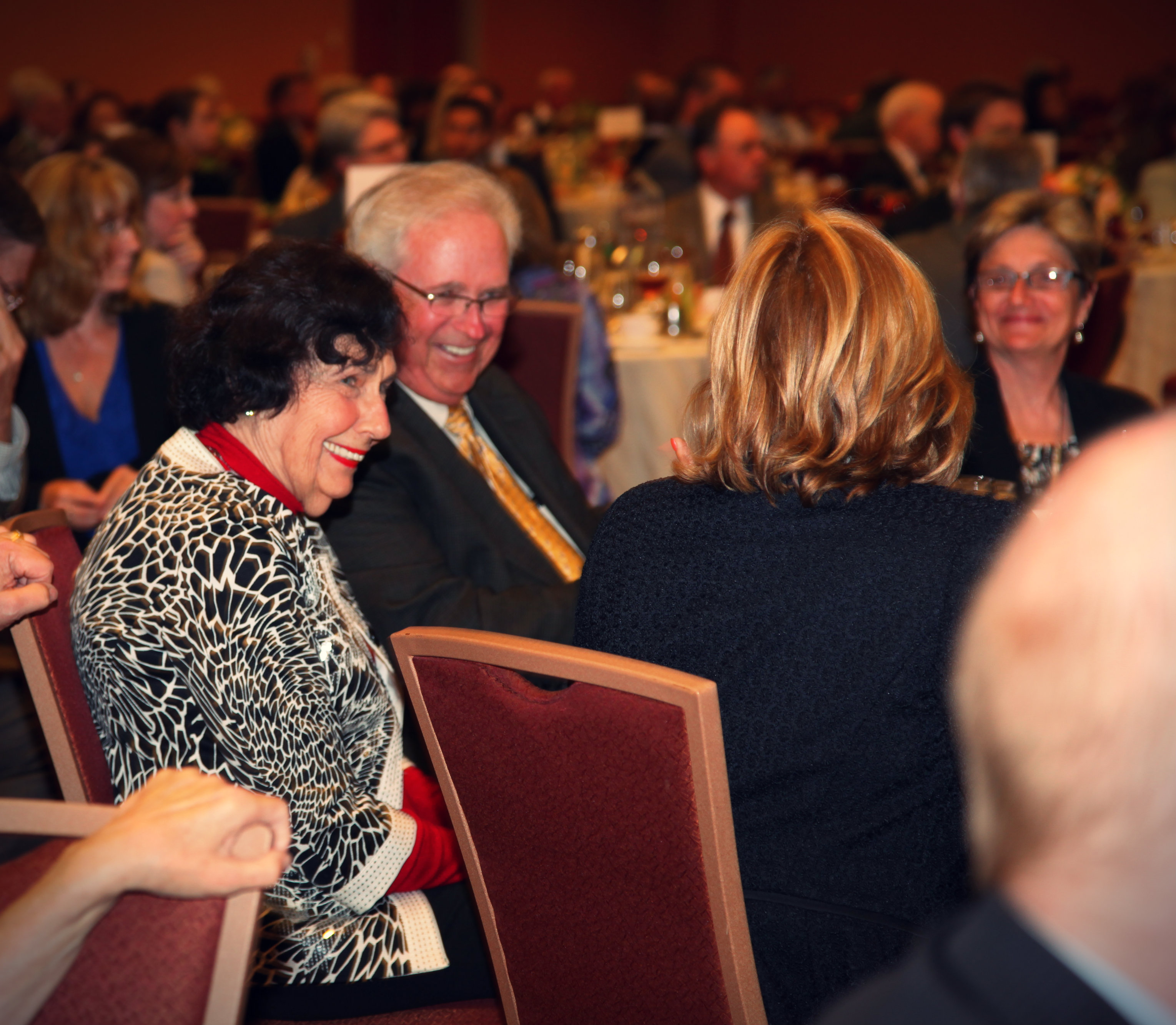 Retired Pasco County Commissioner Anne Hildebrand also won the prestigious Herman W. Goldner Award for Regional Leadership. The award is presented to an individual who exemplifies the spirit of regional cooperation, dedication to his/her community and notable achievement in encouraging future vision. The award is named after former St. Petersburg Mayor and founder of the Tampa Bay Regional Planning Council, Herman W. Goldner.
Pasco County was also represented well in the following categories: Community Service Award
Second Place - Won by The Beth Dillinger Foundation
Honorable Mention - Hacienda Hotel Community Clean-up Project - honored the City of New Port Richey
Cultural, Sports, Recreation Award
Second Place- Starkey Ranch District Park - honored Pasco County BOCC, District School Board of Pasco County and Wheelock Communities
Development/Infrastructure
Second Place - Tri-County Trail Connection Study - honored Pinellas and Pasco Counties for linking the Pinellas trail to the Starkey and Suncoast trails.
Going Green
Honorable Mention - The Urban Agriculture Program honored - the City of New Port Richey.
The Future of the Region Awards Program provides honor and recognition for notable achievement in the public and private sector for resource planning and management in the Tampa Bay region. The Tampa Bay Regional Planning council's mission in recognizing excellence is to encourage future vision and cooperation within the regional community.
(Read More)
---
March 14, 2014
Wesley Chapel Makes List of Best Cities for Homeownership, CEOs agree!

Wesley Chapel has been ranked #4 on the list of Best Cities for Homeownership in Florida by the website NerdWallet.com. Here's what they had to say about this rapidly growing community in Pasco County, Florida:
"This community, part of the Tampa metro area, is only a 25-minute commute north of the city. It has a homeownership rate of 75.4%, and its population grew at a rate of 10.1% between 2010 and 2012. It has a 120-acre park and will see expansion of State Road 56 in the next few years, which will make commutes easier. Wesley Chapel also has its own chamber of commerce and center for the arts. And if it's a place of leisure you're seeking, look no further. Wesley Chapel is home to Saddlebrook Resort, which provides a relaxing getaway without having to leave your own community."
More and more CEOs and executives are moving to Wesley Chapel every day because of the incredible amenities the community offers and its proximity to the Tampa International Airport, Zephyrhills Municipal Airport and major highways like I-275 and I-75. The Wesley Chapel area is booming with newly constructed state-of-the-art facilities including Pasco-Hernando State College, Florida Hospital Wesley Chapel and Wiregrass Mall. Also planned for the area is a new high-end outlet mall at Cypress Creek, a 65-acre campus for financial services firm Raymond James, and possibly a state-of-the-art sports complex.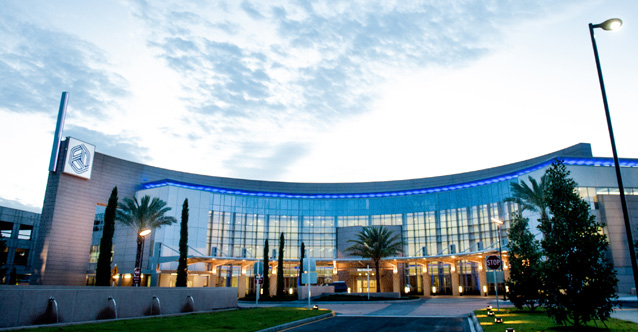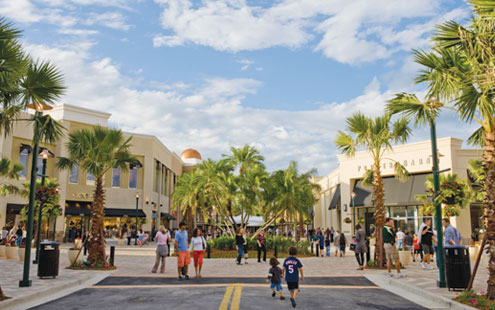 CEOs are choosing to live in Wesley Chapel, and many are beginning to realize Pasco County as a great place to operate their business. Cliff Epstein, CEO for Retail Process Engineering recently located his company to Pasco County in an effort to reduce commute times for staff.
"Shorter commute times for our corporate office staff and Pasco's aggressive local incentives were two major reasons we chose to expand in Pasco County," said Cliff Epstein, president of Retail Process Engineering.
For more information about relocating your company to Wesley Chapel, Florida, contact us today via email or call us at 1-800-607-2726.
(Read More)
---
March 3, 2014
Pasco EDC's 2013 Annual Report

Florida has been predicted for some time to surpass New York to become the third largest state. Now in 2014 it looks like it will happen. As someone who makes a living from real estate, this is terrific news. Florida will be thrust further onto the national stage and, with it, Tampa Bay. But what about Pasco County―the Tampa region's logical growth corridor―are we ready? The answer is YES.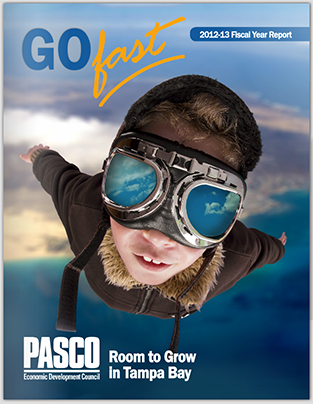 In FY2013 we demonstrated it. What started as a year of great uncertainty ended as one of great accomplishments. This annual report details the foundation we have built, the plans underway, the early successes we garnered, and the recognition we achieved. With the twin tailwinds of an improving national economy and resumption of the demographic shift from North to South, Pasco County is poised in the coming decade for a rising tide of new opportunities. With your continued support and leadership, we will stay the course and aggressively pursue them. Count on it. Dewey Mitchell Pasco EDC Chairman of the Board
(Read More)
---
February 10, 2014
PHSC was recently named as one of the nation's top 150 community colleges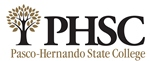 PHSC was recently named as one of the nation's top 150 community colleges by the Aspen Institute College Excellence Program making it eligible to compete for the $1 million fund for the 2015 Aspen Prize for Community College Excellence. The Aspen Prize is awarded every two years and PHSC was selected as a top college in 2012 as well. "We are pleased to be among the 150 community colleges in the United States and one of the 15 institutions within the Florida College System chosen to compete for the Aspen prize fund," said PHSC President Katherine Johnson, Ed.D. "I am extremely proud that PHSC is recognized for its continued demonstration of student success in the areas of persistence, completion and transfer; consistent improvement in outcomes over time; and equity in outcomes for students of all racial/ethnic and socioeconomic backgrounds." Some seven million students—youth and adult learners—enroll in America's nearly 1,200 public and private community colleges every year. The top 150 colleges will compete for the prestigious honor following a year-long research process into how well its students learn, complete degrees and get jobs with competitive wages after graduating. A full list of the 150 community colleges is available at www.AspenCCPrize.org. Prize winners will be announced in early 2015.
(Read More)
---
2013
November 25, 2013
A Pasco County School is recognized by Apple for a second time for innovation in technology
Pasco County is leading the way once again in training Tampa Bay's future workforce. Wiregrass Ranch High School has received the Apple Distinguished School designation for the second time in a row. Apple recognizes a select class of institutions nationwide as exemplary learning environments and centers of innovation, leadership, and educational excellence. Wiregrass Ranch was an educational pioneer in allowing students to bring their own computers, smart phones, tablets, and iPods to school to use as instructional tools and enhance learning.  This concept, known as "BYOD" or Bring Your Own Devices, has been a model for other schools throughout the district, state, and nation and has been featured in professional journals, newspapers, and broadcast media. Currently, WRHS has more than 2,100 students and is continuing to expand its model iPad initiative program in which students receive iPads in place of textbooks. Interaction between students and teachers at Wiregrass is managed through an education social media platform, and technology is woven throughout every facet of learning. Wiregrass Ranch's state rated "A" grade reinforces the fact that incorporating technology intellectually engages students and enhances college and career readiness skills among all students. Wiregrass Ranch High School strives to advance this mission, ensuring that all students are prepared for future success in work and life. Wiregrass isn't the only Pasco County School to be recognized for its innovation this year.  Recently Sunlake High School was featured in a tweet by the CEO of Twitter.com for its use of social media to change the culture of its school. (Read More)
---
November 18, 2013
Tampa Bay is 16th fastest-growing metro in the United States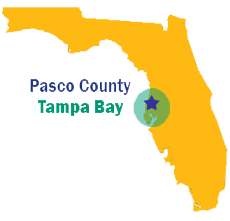 Did you know that Pasco County is part of the 16th fastest-growing metro area in the United States of America? According to a blog on the Tampa Bay Times website, the U.S. Conference of Mayors released its November 2013 U.S. Metro Economies Report ranking Tampa Bay 16th out of 363 metro areas with an expected growth of 2.8% for 2014.
"That's not only better than any other Florida metro, it counters an economic funk afflicting an increasing number of cities," wrote Jeff Harrington of the Tampa Bay Times.
According to the article Tampa Bay is the metro that has generated the most jobs within the State of Florida with an estimated 42,000 jobs added between September 2012 and 2013. Pasco County is also one of the fastest growing counties in Florida when it comes to population with a projected increase from 344,768 as reported by Census 2000 to 464,697 in 2010 - a population change of approximately 34.8%. By year 2015, the population of Pasco County is projected to increase to 479,078 and by year 2025 to 642,360. The place to grow your business in Tampa Bay is Pasco County. Looking to move your company to one of the fastest growing economies in the United States of America? Give us a call to learn more about the Pasco County advantage at (888) 60-PASCO or email us at info@pascoedc.com. Source: Tampa Bay ranks among fastest-growing metro economies this year Link to Report: http://www.usmayors.org/metroeconomies/2013/201311-report.pdf
(Read More)
---
November 4, 2013
Twitter CEO, Dick Costolo, tweets shoutout to Pasco Schools

Could Pasco County, Florida be the most innovative county in the United States of America when it comes to using social media? If there were an award for that, Pasco would definitely have a shot at winning.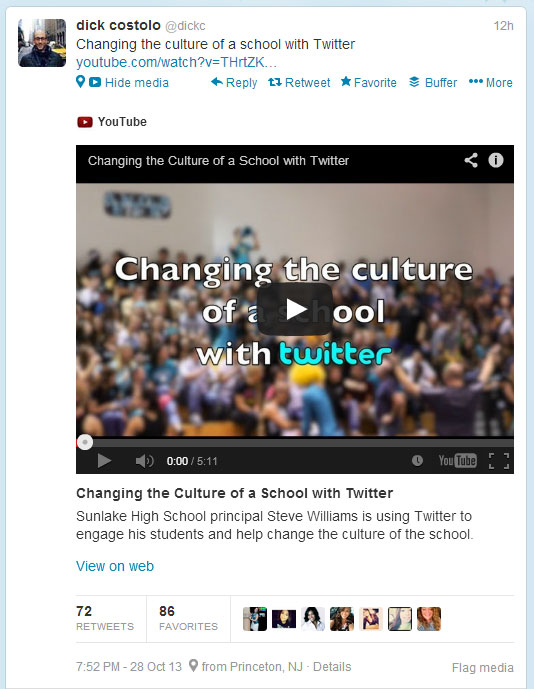 Last week, one of Twitter's biggest influencers, Twitter's CEO, Dick Costolo sent a tweet out to 1,120,837 followers, featuring a video from Pasco County Schools about how Sunlake High School's Principal is changing the culture of the school through Twitter. Pasco County is leading the way in Tampa Bay for using social media in schools. According to an article in the Tampa Bay Times, "Over the past 11 months, the Pasco School District has gotten social media religion. Twitter is tops, with YouTube and Facebook right behind." Schools aren't the only thing Pasco County has going for it when it comes to social media. Let's take a look:
Expert Social Media Companies in Pasco
Pasco County is home to several rapidly growing social media firms one of which is Ballywhosocial that works directly with companies and organizations to develop social strategies on a variety of platforms. Also home to Pasco County is Head of Lettuce Media founded by Antony Francis, a Social Media Strategist who has helped many companies integrate technology in communications from live online auditorium events in the 90′s to online learning formats in the early 2000′s.
Pasco Companies with Serious Social Media Strategies
Several Pasco County companies are becoming widely recognized for their social media efforts. Recently, a Wesley Chapel-based software development firm, MB2x won the Tampa Bay Social Madness competition and went on to compete and almost win the national competition. Also home to Pasco is Artix Entertainment, a video game development firm boasts 25,000 followers on Twitter, 76,000 fans on Facebook, and a YouTube account with over 15,000 subscribers and nearly 8 million views! The CEO of Artix Entertainment has 83,336 followers on Twitter as well. A local company called CareSync built a social media app to make it easy for a family to keep track of their health records and communicate with doctors. The application is built on the Lifedash platform, which was originally created as a photo sharing app called "Dashes", also built in Pasco County.
Organizations Getting Social in Pasco
In addition to Pasco County Schools, Pasco County's Office of Tourism boosted their social media efforts this year and have gained 5,658 very active followers on Facebook. Pasco Economic Development Council jumped onto the social media train in 2012. Starting with zero followers, the Pasco EDC has grown quickly to a total of 2,188 followers on Twitter. In 2013, they took it a step further and launched www.PascoCounty.tv a WebTV channel focusing on positive stories about Pasco County through its own videos on YouTube as well as video footage from it's local partners. The goal is to spread the news about the positive things going on in Pasco County and in economic development in Tampa Bay. PascoCounty.TV videos through YouTube have received over 6,500 views with an average of 1 min viewing time. Pasco EDC also earned recognition for its social media efforts winning the following three awards in the last two years:
2013 Florida Economic Development Award for Interactive E-Media for PascoCounty.TV
2012 Florida Economic Development Award in the category of Social Media
2012 EconDev Award from Business Facilities Magazine for Best Use of Social Media
Perhaps social media companies should consider moving to Pasco -- the County that is transforming the way social media is used to live, work and play!
(Read More)
---