Pasco County Blog
2013
October 21, 2013
Tampa Bay ranks high in America's Best Places to Live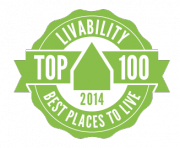 Did you hear? Tampa and St. Petersburg have just been listed as one of Livability.com's Top 100 Most Livable Cities in America. Tampa Bay is one of the best places in America to live, work, and play, and tied for the top score for its amenities which include sports teams, attractions, festivals, outdoor activities, etc. This is no surprise to CEOs in Pasco County who have moved their business here, and enjoy these types of amenities year-round. Located on the Gulf of Mexico at the top of Tampa Bay, Pasco County is Florida's best kept secret! Pasco County is just a short drive over to see the mouse, and close to numerous major-league sporting events and spring training. Pasco also offers some of the most beautiful and unique eco-tourism opportunities in the State of Florida. In Pasco County, it's all about unique experiences whether it is paddling down the Cotee River or growing your business. The Pasco Economic Development Council offers business relocation information tailored specifically to a company's needs. Pasco EDC staff works with companies thinking about moving to Florida to uncover the absolute best incentives available to help them grow their business, and gives them the local resources they will need to get connected when they move. Want to live, work and play in one of America's Most Livable Cities? Come visit us in Pasco County - Room to Grow in Tampa Bay! Source: http://livability.com/tampa/fl
(Read More)
---
August 5, 2013
Tampa Bay is America's Most Hospitable City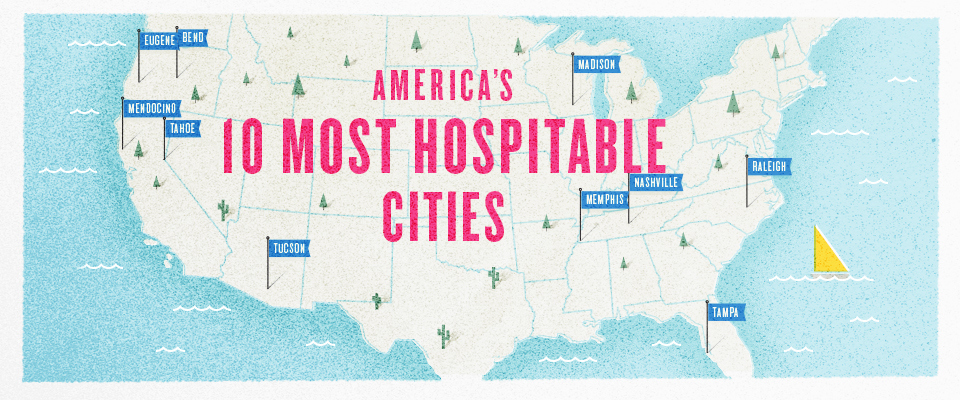 Tampa Bay recently ranked the #1 Most Hospitable City in America. According to a recent article on BuzzFeed.com, "If you've got a family or are looking for bit of unusual adventure, head to Tampa Bay." Under the top three things to do in Tampa Bay, they list hand feeding a giraffe at one of Pasco County's favorite attractions, the Dade City Giraffe Ranch.

Tampa Bay is also one of the friendliest places for businesses! Pasco County and Tampa Bay as a region have been working hard to tell others that Florida's business climate is the best in the nation. Did you know? According to the Tampa Bay Partnership, more than 15,700 New Jobs Created In Tampa Bay In First Half Of 2013. The Tampa Bay region leads the state of Florida in job creation, surpassing other metropolitan areas such as Miami and Orlando. Recently, several new companies have decided to relocate or expand their businesses in the Tampa Bay region, including Bristol-Myers Squibb, the Depository Trust & Clearing Corporation, Humana, Inc. and O'Reilly Auto Parts. In addition, online retailer Amazon announced it is bringing 3,000 new jobs to Florida, many of which have the potential to land in Tampa Bay. Below are some highlights of key relocations and expansions in the Tampa Bay region in 2013: (Pasco County companies highlighted in green)
| | |
| --- | --- |
| Adams Arms | 30 jobs |
| Beacon Aviation | 30 jobs |
| Bristol-Myers Squibb | 580 jobs |
| Cardinal Solutions Group | 35 jobs |
| Draken International | 55 jobs |
| Depository Trust & Clearing Corporation | 285 jobs |
| Honeywell | 50 jobs |
| Humana, Inc. | 170 jobs |
| Humana Cares/Senior Bridge | 100 jobs |
| Lightport (InvestCloud) | 35 jobs |
| Mercedes Medical | 50 jobs |
| Motorworks Brewing | 30 jobs |
| Nationwide Title Clearing | 60 jobs |
| O'Reilly Auto Parts | 300 jobs |
| SB Manufacturing | 75 jobs |
| Tampa Bay CoPack | 45 jobs |
| United Medical Corporation | 75 jobs |
| Verizon | 100 jobs |
Is your company expanding? Are you working with a client on site selection? Next time you are planning a vacation, come visit us in the friendliest City in America. Your company will thank you for it!
(Read More)
---
May 10, 2013
Florida Ranks #2 in the nation for best business climate!

A new study by Chief Executive Magazine ranks Florida at the top of the list, second only to Texas for the best state to do business. The news is no surprise to CEOs in Pasco County, Florida, many of whom moved to Florida for its low taxes, light regulation and quality of life. Some of the comments from CEOs in their survey included:
"Florida is becoming a hot bed for key industry clusters such as aviation, life science, corporate HQs and hedge funds."
"Florida [has the] lowest tax structure, best climate, good governor, focus in reducing unnecessary state and local bureaucracy, improving K-12 education system and great higher education system and access."

"Florida has a governor who is committed to job growth and lessening red tape."
It's true! Florida is one of the BEST places to do business in the nation.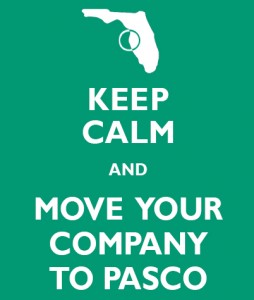 But where is the best place to do business in Florida? Our answer is Tampa Bay. And specifically, Pasco County. That's right! Pasco County not only touts the incredible benefits that Florida already offers companies looking to relocate, but the County has stepped ahead to provide even more benefits above and beyond what the State of Florida offers. Pasco County's local incentives are extremely competitive. Did you know? If a company moves to Pasco and creates 10 or more qualifying jobs with an average wage above $37,000, the County will write it a check for $2,000 per employee. No other county in Florida offers this program. Are you looking for a new location for your company's headquarters? Does your company need a southeast division? Look no further than Pasco County. Contact us today for a customized report on the benefits and savings specific to your company.
(Read More)
---
May 6, 2013
New Port Richey Named One of 217 "Playful City USA" Communities

KaBOOM! selected New Port Richey for its outstanding dedication to play. New Port Richey is working to improve the quality of their current parks, while involving the community in the process. After identifying that residents were often unfamiliar with the location of recreational facilities, the city launched an initiative to raise the visibility of the parks and recreation department in the community through school programming and community events.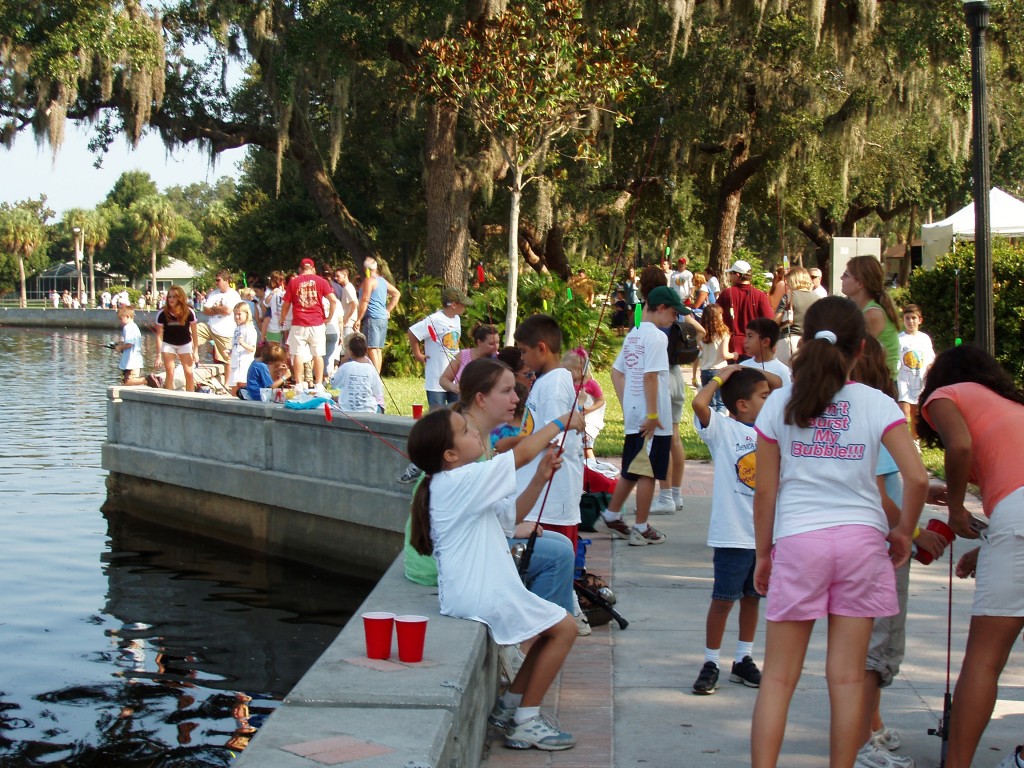 Today's generation of children play less than any previous generation despite the vast benefits of play. The Journal of the American Academy of Pediatrics reports that play is essential to the social, emotional, cognitive and physical well-being of children.
"Live, Work, Play" is the motto that the City of New Port Richey lives by. The "Playful City USA" organization has only been around for the past 6 years. It has been 5 years in a row that New Port Richey has received the "Playful City USA" recognition. These Playful City USA Communities are making a commitment to play and physical activity by developing unique local action plans to increase the quantity and quality of play in their community. Congratulations to the City of New Port Richey for receiving the National recognition of a "Playful City USA Community" for the fifth year in a row. For more information on the KaBOOM! Playful City USA program, visit www.playfulcityusa.org.
(Read More)
---
2012
September 17, 2012
Saint Leo University Unveils Students' New Hi-Tech Digs

Business leaders, community leaders, students and faculty had the chance to tour the new 135,000 square-foot residence life center at Saint Leo University last week. The $22 million complex consists of two buildings with a shared courtyard, and suite-style dorms housing a total of 300 students. But, this is no ordinary dorm. You could say it is the difference between staying at a hotel, and staying at a resort with all the amenities you could want! Like something you would see on The Jetsons, the dorms include a hi-tech relaxation room with energy pods, where students can take quick naps to give them an energy boost for their day. But that's not all! The new dorms are complete with four large flat screen TVs, a fitness room with treadmills and equipment, and a game room with pool tables, pinball, Foosball and video games. Fans of the Animal Planet TV show "Tanked" will love the new 2,100-gallon aquarium designed by Wayde King and Brett Raymer, owners of Las Vegas-based Acrylic Tank Manufacturing. The huge fish tank is the centerpiece of the dormitory lounge and will be featured on the TV show in November!
Source: College life goes luxe at Saint Leo University, Tampa Tribune (TBO.com)
Don't believe it? Take a look for yourself and see what the students are saying about their new digs:
What is PascoCounty.TV? The Pasco Economic Development Council is very soon launching a TV web channel showcasing Pasco County and Tampa Bay as the best place for your business. The video above is just a glimpse of what is soon to come. Look for an announcement later this week!
(Read More)
---
June 13, 2012
Florida ranks in the top 10 most entrepreneurial states

According to the Kauffman Index of Entrepreneurial Activity, Florida is in the Top 10 most entrepreneurial states in the USA.
In a recent article CNN Money profiles Florida and the other ten states that made the top ten. Why did Florida make the top ten? Here's the facts they give:
Small businesses make up 75% of the state's gross domestic product.
One of every five domestic exporters is based in Florida.
Florida has reduced regulations and business taxes.
There's also no personal income tax.
Florida has become a magnet for technology startups.
Medical device manufacturers are springing up all around Florida.
Robotic device makers for aerospace and defense are expanding around the state.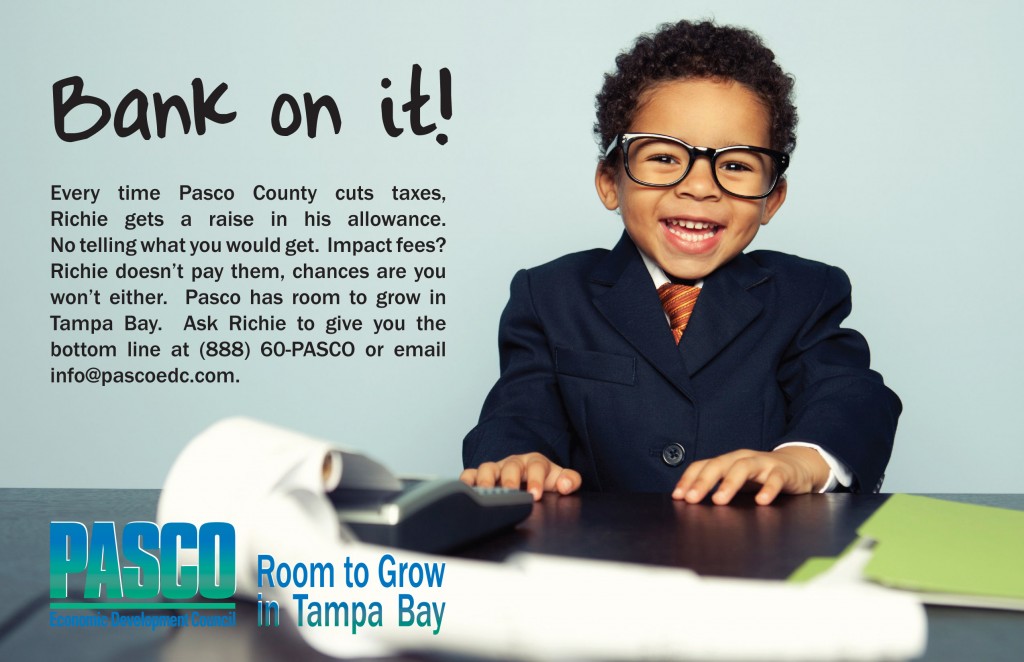 It was mentioned in this article that soon Florida would soon have a one-stop shop state online portal where entrepreneurs can access all the information they need to start a business. WAIT A MINUTE! We already have that in Pasco County! It's called the Pasco Enterprise Network, and it has already helped hundreds of local entrepreneurs connect with the right people to help their small business.
Pasco EDC has even started a microloan fund to help small businesses and entrepreneurs who can't receive traditional financing. Four loans have been given out and more are on the way. The Silicon Valley began out of an environment of entrepreneurship, and has grown into one of the United State's most recognized technology hubs. Tampa Bay is on the rise, and companies will want to get on board to be a part of history in the making. We've got room to grow in Tampa Bay, why not join the entrepreneurial vibe in Pasco County. Source: CNN Money: 10 most entrepreneurial states
(Read More)
---
May 4, 2012
650 CEOs say Florida is one of their favorite places to do business.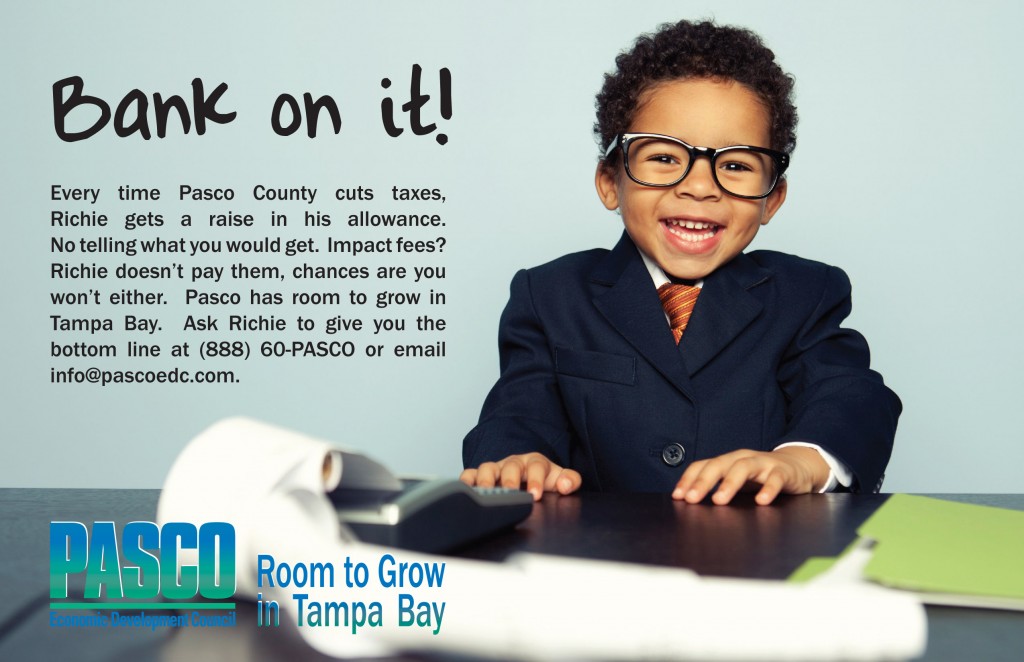 650 CEOs from across the United States ranked their favorite states to do business based on issues, including regulations, taxes, workforce quality, educational resources, quality of living and infrastructure. Turns out, CEOs love Florida, ranking it No.2 just behind Texas. Why did they rank Flrodia so high? A big factor was low taxes, and they are right... and for CEOs looking to move to Tampa Bay, here's a hint: Pasco County's taxes are one of the lowest! In fact, every time Pasco County gets a tax cut, Richie gets a raise in his allowance. No telling what you would get. Impact fees? Richie doesn't pay them, chances are you won't either. No wonder Raymond James and T. Rowe Price chose Pasco County for their future home. Will you join them? Source: CEOs rank Florida as second-best state to do business in, Tampa Bay Times, 05/03/12
(Read More)
---
April 13, 2012
Is Pasco County the "Silicon Valley of the 1950s"?

It all started with lots of land covered with farms and orchards. No, we're not talking about Pasco County, we're talking about Silicon Valley. Due to the buzz about Facebook going public, NPR released a story about how Silicon Valley came to be. We can't help but look at the history of Silicon Valley and notice the similarities of that California region on the verge of greatness and Pasco County here in Tampa Bay. Pasco County like Silicon Valley has thousands of entitled acres and instead of vineyards, Pasco has plenty of orange groves, kumquats too! Like Pasco they had the land, now all they needed were brilliant people. According to NPR's recent story on the creation of Silicon Valley, Silicon Valley needed four ingredients to begin, first it needed brilliant scientists. It started in 1956 when William Shockley won the nobel peace prize for his co-invention of a transistor. Since birds of a feather flock together, Shockley soon attracted more brilliant scientists to Silicon Valley. Over the last few years we have seen brilliant engineers, scientists and the like make the move to Pasco County. Take a look at Power Quality International (PQI) who makes transformers that reduce the power system, load losses, and improve efficiency for engineers. They have a long list of "firsts to invent" and are revolutionizing the transformer industry. Next to Pasco comes Tim Tangredi of Dais Analytic with "industry-changing" nanotechnology applications that address the growth of global water and energy demand. It put the Pasco-based company in the #2 position on the Top 12 energy companies to watch in 2012 in Forbes Magazine. Brilliance… we've got brilliance. The second ingredient for Silicon Valley was a spirit of entrepreneuship.
Pasco County is on a trek of entrepreneurship. It started when all of the local non-profits got together in a collaborative effort to create a strong referral network for entrepreneurs wanting to start their own business – the Pasco Enterprise Network. Our PEN Partners provide consulting, counseling, education, and technical assistance in a variety of areas and subjects for those looking to start their own business or grow their small business. To add to that, Pasco EDC began their own microloan fund this year to help entrepreneurs and emerging small businesses who can't get traditional financing. It provides an alternative for those who may have a really great idea and the experience to put it in action, but lack the funding. The spirit of entrepreneurship in Pasco County is at an all-time high! Could we be raising the next Steve Jobs, Bill Gates, or Mark Zuckerberg here in Pasco County? You betcha… only time will tell! Source: A Rare Mix Created Silicon Valley's Startup Culture, NPR.org, 04/04/12
(Read More)
---
April 3, 2012
Food Manufacturing Is Big in Florida and About to Get Bigger

Food products comprise the second largest manufacturing sector in Florida, employing more than 27,000 workers and accounting for about $5 billion of the state's gross domestic product. Given Florida's own large market and the influx of over 85 million visitors to the state every year, it is not surprising that food is big here. We all have to eat, after all. But this piece of Florida economy is poised to grow, judging by recent news. Over the last couple of months, Florida has enjoyed a wave of announcements from food, beverage, and grocery companies opening or expanding manufacturing, distribution, and headquarters activities in the Sunshine State.

In Pasco County we've got everyone's favorite bottled water in Zephyrhills, plus Florida Estates Winery in Land O' Lakes. But it doesn't stop there! Dade City is home to the Kumquat Growers, Inc., the nation's largest producer and shipper of kumquats and kumquat products. Pasco is also home to Oakley Groves, the Zephyr Egg Company, and American Food Distributors. If your company is looking to expand, consider the advantages of moving to Pasco County: thousands of entitled acres, cash incentives, low taxes, access to I-75, rail and ports, plus a skilled workforce ready to work for you! There's room to grow in Tampa Bay. Come visit us in Pasco County!
(Read More)
---
March 24, 2012
Pasco County Sweeps "Future of the Region Awards" and Aces the OneBay!
The Tampa Bay Regional Planning Council (TBRPC) today awarded Pasco County the coveted One Bay Award, effectively elevating the county to elite status among Tampa Bay communities.  TBRPC is the regional expert when it comes to land planning and development. This is the second year Pasco County was chosen for the OneBay award--and also only the second year the award has been in existence.
The award was given to Pasco County for innovatively becoming one of Florida's first counties to adopt the mobility fee as a replacement of transportation impact fees. The Pasco Economic Development Council partnered with the County to craft the program and gain support from the development community to help adopt the fee. The new fee schedule dramatically lowers the cost of office and industrial development in Pasco County.  For example, Pasco's mobility fee for office, industrial and transit-oriented development along US-19 and S.R. 54/56 corridors is $0. The intent of the Commissioners' action is to stimulate construction and job creation. Also at the "Future of the Region Awards," Pasco County took first place in the Development/Infrastructure category, again, for its mobility fee program, and first place in the Cultural/Sports/Recreation category for the Pasco County Starkey Wilderness Park Trail Project (Phases I through IV). An Honorable Mention was also given to Pasco County for its Elderly Nutrition Program. "It was like sweeping the Grammys!  Pasco County won more awards than any organization," said John Hagen, Pasco EDC President/CEO. "The mobility fee is truly innovative and puts Pasco County in a class by itself.  It provides a decided business advantage over other communities.  For office, hotel, and industrial users in the key development corridors along US 19 and SR 54/56, it's free.  It is gratifying to see Pasco County receive the attention it deserves for its bold leadership to encourage job creation." TBRPC exemplifies the significance of innovative planning and provides honor and recognition for notable achievements in resource planning and management in the Tampa Bay Area.  Over 30 applications were received covering the following categories:  Community Service, Cultural/Sports/Recreation, Development/Infrastructure, Natural Resources/Environment, Going Green, and Public Education.  An Independent Awards Jury reviewed each entry on the following criteria:  regional quality of life benefit, benefit to environment, innovation, cost effectiveness, capacity for continuing impact, and regional benefit. (Read More)
---