Pasco County Blog
2013
November 4, 2013
SMARTstart to Host WIRED Wednesday at Wiregrass Nov. 6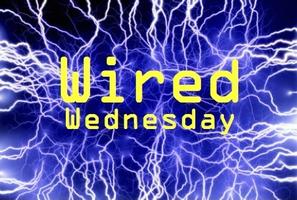 SMARTstart Dade City Incubator will host the first ever WIRED Wednesday at Wiregrass! Join us at GrillSmith in Wesley Chapel from 5:30 pm - 7:00 pm for a relaxed evening where innovators and entrepreneurs who are involved in technology and related industries can mix and mingle over a beverage. November 6th is the inaugural event! We will be meeting on the first Wednesday of every month. Good things happen when cool people collaborate!
Click here for more information or to RSVP to this event.
(Read More)
---
October 28, 2013
Two Pasco Companies in Top 50 Florida Companies to Watch

Two Pasco County companies including MB2x and Manufacturers Distributor, Inc. celebrated like rockstars this week, after being ranked as Florida's 50 Companies to Watch. Fifty high-performing companies from across the state of Florida were honored at the third annual Florida Companies to Watch gala event, hosted by GrowFL at the Hard Rock Live in Orlando, FL on Thursday, October 24.

Manufacturers Distributor, Inc., based in Odessa, Florida is a company that supports and supplies all different types of Rotary Equipment. Their mission is to be the unquestioned innovative leader in distributing high end machinery found in a large variety of fields, including: Industrial, Medical, HVAC, and many others to the business consumer using the internet. This company is on the move and is definitely one to keep an eye on over the next year. MB2X, a software development company located in Wesley Chapel, recently won 2013 Startup of the Year by the Greater Tampa Chamber of Commerce, and was named one of the Best Places to Work In Tampa Bay. It was founded originally as Macrobright in 2005 by Ana and Steve Abraham who were working out of their home. In 2012, the company rebranded as MB2x, moved into office space, and now the company has a total of 14 employees. MB2x offers business solutions through web based software development. Current clients are Microsoft, GM, Pfizer, and Hasbro to name a few. Their software development is diversified and unique to each client. About Florida Companies to Watch: Florida Companies to Watch is a unique awards program that honors second-stage growth companies for their impressive employment rates and revenue growth. These companies have a reputation for generating a large portion of new jobs and strengthening Florida's economy. The combined impact of the 50 companies selected to this year's Florida Companies to Watch is immense, projecting the creation of a total of 429 net new jobs for 2013 collectively. The winners of the 2013 Florida Companies to Watch award were selected based on their growth, entrepreneurial leadership, product innovation, social/community responsibility and competitive business practices.
(Read More)
---
September 30, 2013
Pasco Technology Company wins Startup of the Year Award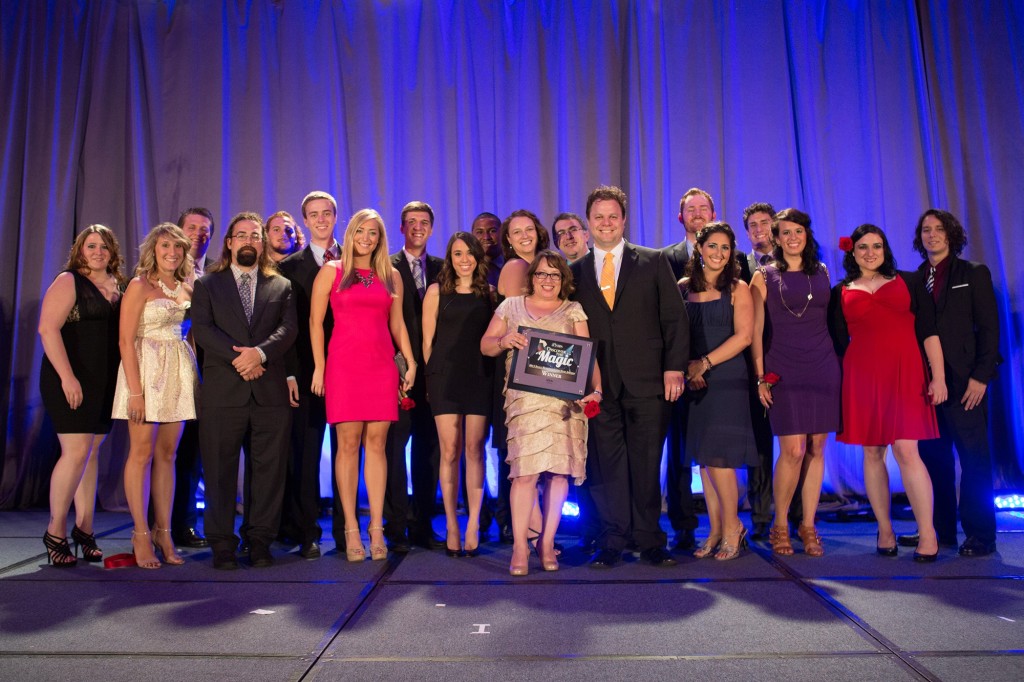 Pasco-based software development firm, MB2x, won the Startup of the Year award from the Greater Tampa Chamber of Commerce on Friday, September 20, at the chamber's 2013 Small Business Awards Gala held at the Tampa Convention Center.
MB2x is one of Pasco County's shining technology companies that recently won the Tampa Bay Social Madness Contest and competed in the National competition. They were also a finalist for as one of Tampa Bay's Best Places to Work, nominated for a Technology Award from Pasco EDC and have recently been named one of the Second Stage Rockstars in the Florida Companies to Watch by GrowFL. Pasco Economic Development Council, Inc. discovered the technology company through Twitter and have helped the company get connected with local resources and incentives to help them with their rapid growth. MB2x builds intuitive and dynamic web based software applications, websites, and mobile apps on the Microsoft stack. They specialize in transforming legacy software and established business processes to new, elegant, powerful and secure web and mobile based applications. MB2X was developed by a husband and wife team in late 2011 with hopes to create a Silicon Valley company right here in Tampa Bay. The company was created on the philosophy of building a talented team, great software and having integrity in all they do. By sticking to their vision of being a great place to work and offering innovative custom software, MB2X will have gained 35 employees, 5 products and revenue of over $10,000,000 by the end of 2013.
(Read More)
---
August 23, 2013
SMARTstart Dade City Incubator is calling all dreamers ready to start a new venture.

I love the saying, "dream big, start small, but most of all just start!"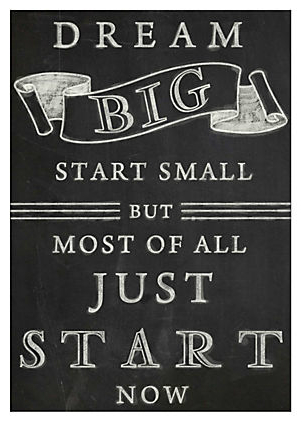 Now, big thinkers have the place to get started, at SMARTstart! SMARTstart is the latest Tampa Bay business incubator in Dade City, serving entrepreneurs all over the region. If you are not familiar with the term "business incubator" it's a term to describe an organization that supports the successful development of entrepreneurial companies through and array of business support services and resources. The critical business assistance that comes with incubation programs comes from the management guidance, technical assistance, and consulting tailored to young, growing companies. In addition, the incubator offers office space at a lower costs with flexible terms, shared services, equipment and technology. Also included in SMARTstart is the opportunity for collaboration with other like minded individuals in the co-work space. Co-working space offers the ability to work alongside other startup businesses and entrepreneurs to share ideas, experiences, resources and mutual support.
"Are you a dreamer?"
The doors are opening and we are looking for dreamers and doers ready to start a new venture. If you are getting too cramped working off your kitchen table, or you have a great idea and need to vet whether or not it is a viable business, you should be thinking SMARTstart. To find out more call me, Krista Covey, at 813-926-0826 x 277 or send an email to kcovey@pascoedc.com. You can also follow us on Facebook at facebook.com/SMARTstartIncubator

(Read More)
---