Pasco County Blog
2013
September 30, 2013
Pasco Technology Company wins Startup of the Year Award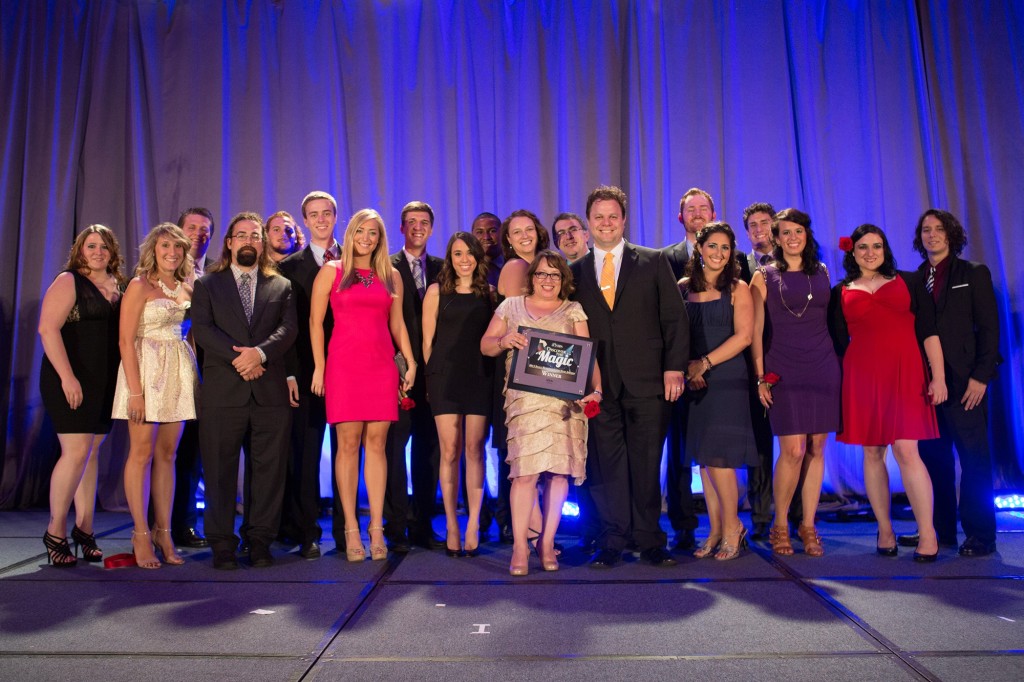 Pasco-based software development firm, MB2x, won the Startup of the Year award from the Greater Tampa Chamber of Commerce on Friday, September 20, at the chamber's 2013 Small Business Awards Gala held at the Tampa Convention Center.
MB2x is one of Pasco County's shining technology companies that recently won the Tampa Bay Social Madness Contest and competed in the National competition. They were also a finalist for as one of Tampa Bay's Best Places to Work, nominated for a Technology Award from Pasco EDC and have recently been named one of the Second Stage Rockstars in the Florida Companies to Watch by GrowFL. Pasco Economic Development Council, Inc. discovered the technology company through Twitter and have helped the company get connected with local resources and incentives to help them with their rapid growth. MB2x builds intuitive and dynamic web based software applications, websites, and mobile apps on the Microsoft stack. They specialize in transforming legacy software and established business processes to new, elegant, powerful and secure web and mobile based applications. MB2X was developed by a husband and wife team in late 2011 with hopes to create a Silicon Valley company right here in Tampa Bay. The company was created on the philosophy of building a talented team, great software and having integrity in all they do. By sticking to their vision of being a great place to work and offering innovative custom software, MB2X will have gained 35 employees, 5 products and revenue of over $10,000,000 by the end of 2013.
(Read More)
---
September 30, 2013
Pasco companies shine in Tampa Bay Technology Forum's annual awards
Several Pasco County companies are finalists for the Tampa Bay Technology Forum's  (TBTF) 10th Annual Industry Achievement Awards.  TBTF is Central Florida's largest and most influential technology association, and this year's awards recognize the leading organizations and individuals in Tampa Bay's technology community.
Finalists from Pasco County include:
Emerging Technology Company of the Year - Caresync

Rising Star - Vera Polyakova, user experience/design specialist, lifedash

Technology Company of the Year - Data Mentors

The 10th Annual Industry Achievement Awards Gala will take place Friday, October 18 at the Hilton Tampa Downtown. The Evolution of Tech themed gala will begin at 6 p.m. with a reception, followed by dinner and the awards at 7 p.m. and an after-party with live music and playful entertainment. This year's finalists were selected by an independent group of judges, which included: • Chris Demery, vice president of IT applications, Bloomin' Brands • Tonya Elmore, president, Tampa Bay Innovation Center • Michael Fountain, director, USF Center for Entrepreneurship • Daryl Holt, vice president and COO, Electronic Arts • Wit Ostrenko, president, MOSI • Michael Pearce, system vice president of IT, chief information officer, USF • David Segal, vice president of software development, 3M Electronic Monitoring • Don Sloan, chief information officer, Kforce Congratulations all of the Pasco County companies that were nominated and are finalists for this award! (Read More)
---