Pasco County Blog
2014
April 25, 2014
Pasco Iron and Metal completes construction of Rail Spur

As we we've been gearing up for this year's 28th Annual Appreciation Banquet and Industry Awards, we checked in with some of our previous winners and found out some exciting news. Pasco Iron and Metal (PIM) a former winner from 2012 in Category 1 for Manufacturing (small to mid-size companies) has just finished the construction of a 600 ft. rail road spur at at their yard located at 21240 Lake Patience Rd, Land O' Lakes.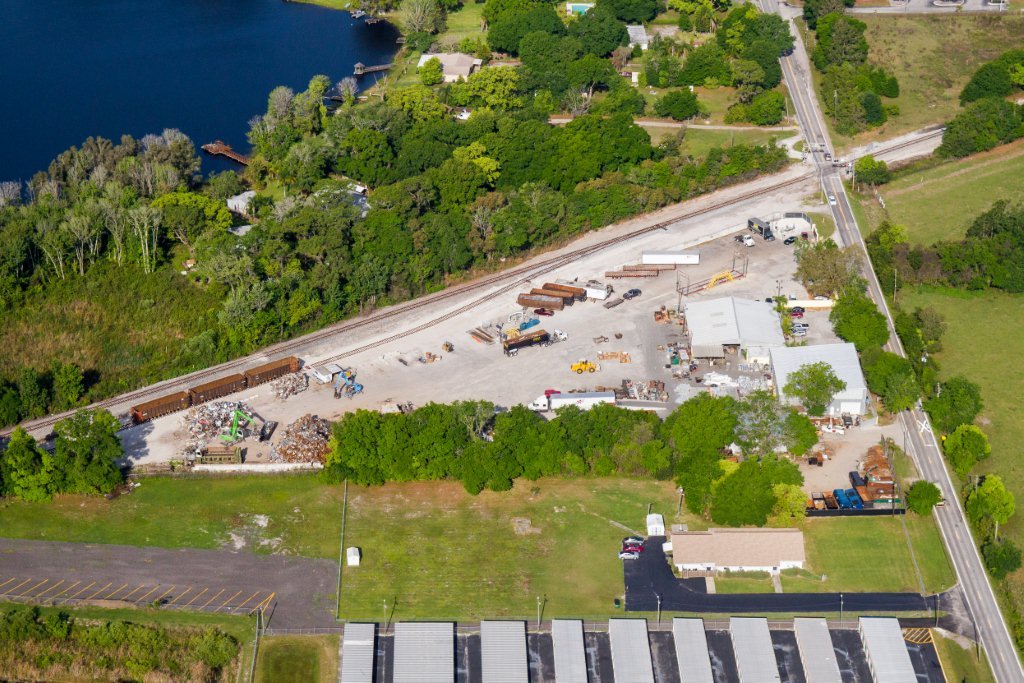 "This endeavor took a large financial reinvestment in our firm, years of planning and months of construction," said Phil Corcoran, marketing manager for Pasco Iron and Metal. "We are now the first Scrap Metal Recycling Facility in Pasco County and one of only a handful on the West Coast of Florida to have the capability to ship directly by rail." This addition will have numerous benefits to their firm as the company will now be able to ship scrap metal directly and more economically to their clients and the investment will allow them to handle a much greater volume. Because of the expansion PIM has added equipment and staff to facilitate the loading of the cars including truck drivers, heavy equipment operators and laborers. In addition, shipping by rail drastically reduces carbon emissions and makes their recycling process even more environmentally sound. Here's a video recap about PIM from their award in 2012: PEDC Manufacturing Industry of the Year Category 1 | 2012 from VHVIDEO.COM
(Read More)
---
April 23, 2014
Five Pasco Companies Rank in Tampa Bay's Top 100 Workplace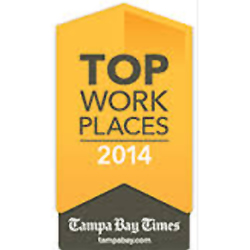 The following companies ranked in the Annual Survey of Top 100 Workplaces by the Tampa Bay Times:
We are happy to have these amazing companies in Pasco County! The Tampa Bay Times used an independent company to provide the research underlying the survey. More than 1,000 workplaces were invited to participate, which involved their employees who were willing to answer the survey from which 176 workplaces accepted. The resulting rankings are based solely on the opinions of the 30,352 employees who responded to the survey and reflect the actual workplace practices of the companies listed.
(Read More)
---
April 17, 2014
Seaway Plastics Engineering is one of Tampa Bay's Top Workplaces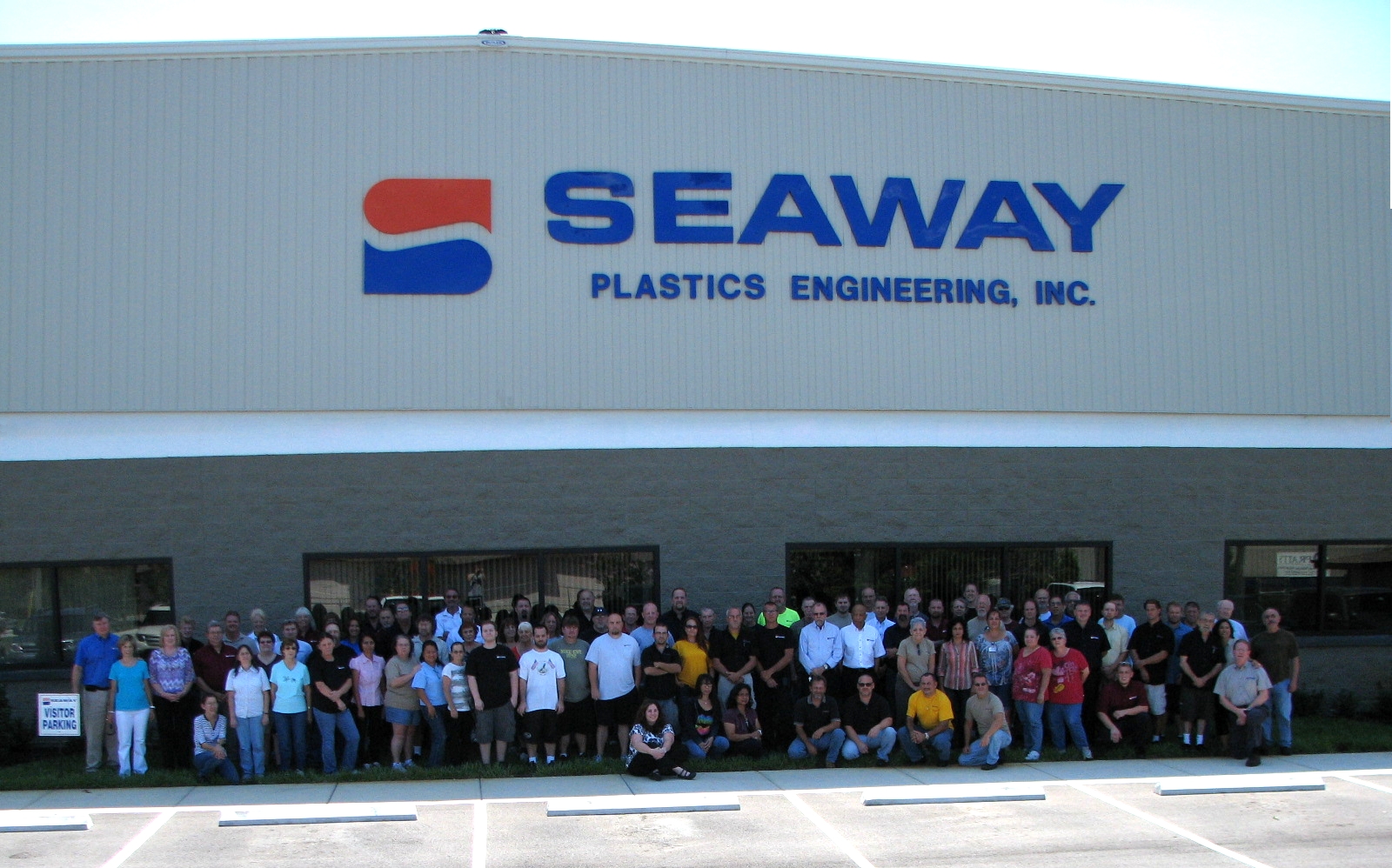 Several Pasco County organizations made the list of Tampa Bay's Top Workplaces by the Tampa Bay Times. One of which is local manufacturer, Seaway Plastics Engineering.
Seaway Plastics Engineering is a plastic injection molding company specializing in prototype injection molding, low-volume production, and mold making, offering short lead-times for new molds and production. The company has 133 employees. Seaway has been recognized by the Pasco Economic Development Council in the past for its continued growth, both in employment numbers as well as the increase in its sales and manufacturing capacity. Seaway has seen a 20% increase in staff over the past 3 years. We are happy to have amazing companies like Seaway Plastics Engineering in Pasco County.
(Read More)
---
April 8, 2014
Microloan Helps Education Consulting Startup to Launch

Professional Education Consultants, LLC (PEC) is soon launching its very own early education center thanks to help from the Pasco Economic Development Council's microloan program. PEC is the eleventh company to be awarded a microloan and will use the money to help open The Treehouse Village Early Learning Center in Hudson.
"We are grateful to the Pasco Economic Development Council for giving us the resources we need to take our expertise in education to the next level and launch our very first model for an early education center. This is just the start! We are working on developing a brand of curriculum, and are planning to franchise our model in the future." Heather Hart, co-owner of PEC, LLC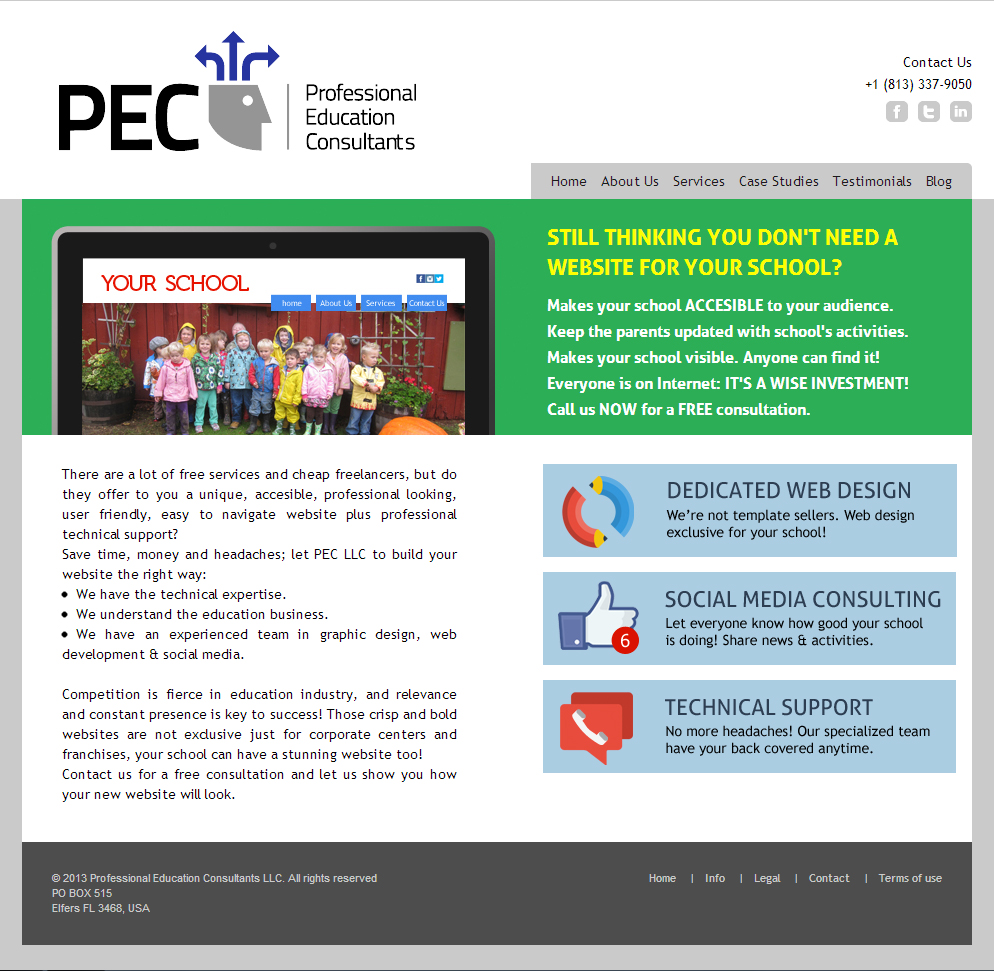 PEC was incorporated in March of 2013 as an early education consulting group that assists daycares and preschools throughout the State of Florida with accreditation, marketing, management team development, licensing, teacher training, profitability enhancement, and remodeling of learning environments. PEC also provides social media and website development for early childhood education centers. The firm is co-owned by Heather Hart, a former teacher with over 22 years of experience in early childhood education, and Jonathan Prieto, who was previously the manager of a large franchised preschool.
"The microloan was established to help startups like PEC, and small companies that may have never borrowed from a bank before or have not been in business long enough to obtain traditional bank financing. Companies that are awarded a microloan also benefit from receiving technical assistance to help guide them during the startup phase." John Walsh, vice president of Pasco EDC
According to Pepperdine University's 2014 Capital Markets Report, 89 percent of business owners are looking to grow their businesses in 2014 but only 46 percent have the financial resources to do it. Also, only 39 percent of the small businesses in the University's survey that sought business loans were actually approved. Six percent were declined for being too small, and 4 percent were declined for insufficient operating history. Pasco EDC's microloan program, which was funded by Pasco County, local banks, and other Pasco EDC Investors, seeks to remedy this problem. Companies that need help obtaining non-traditional financing and are headquartered in Pasco County, or planning to locate in Pasco County, should consider applying for a microloan through Pasco EDC. Visit www.pascoedc.com for more information on how to apply.
(Read More)
---
April 2, 2014
Site Selection: The Importance of locating your company near a world class airport.

"How important is it for a business to locate in an airport city?" is the question asked in the March 2014 edition of Site Selection Magazine. According to Site Selection magazine, "in the past, it was assumed that the competitive advantage of airport cities as office locations would be air connectivity and proximity to the airport terminal." However, the companies interviewed in its survey showed that, "air connectivity in general was desired, and companies consider a travel time up to 30 minutes to the airport adequate."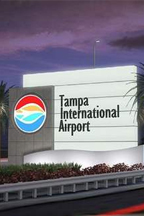 Pasco County is less than 30 minutes from one of the world's most admired airports, Tampa International Airport (TIA). In an effort to further entice companies to locate their business to Tampa Bay, on March 5, Gov. Rick Scott announced $194 million in State funds to help pay for the biggest expansion in TIA's history. Companies that are looking for connectivity to air, rail, and highway access should check out Pasco County -- Room to Grow in Tampa Bay Contact Pasco EDC today to for help finding a location for your business in Tampa Bay. Source: Tampa Bay Times, Gov. Scott announces $194 million in state funds to help expand Tampa International Airport, March 5, 2014
(Read More)
---
April 1, 2014
Quiz: Where in the U.S. Should My Company Be?

BuzzFeed quizzes have gone viral. It is amazing how choosing your favorite Disney Character, favorite 80's TV show and favorite fast food menu item can reveal your personality to a tee.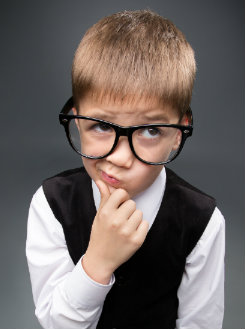 We got to thinking. What if this worked for economic development? So, here we are, it is April 1, 2014 and we have searched the internet looking for a quiz that would help companies be able to tell exactly where to locate their business, and we have found it! Click here to check out the latest quiz to help companies and site selectors figure out the best location for their business. We think it is remarkably accurate! Room to Grow in Tampa Bay! Contact Pasco EDC for information on locating or expanding your company in Tampa Bay, Florida.
(Read More)
---
March 27, 2014
Tech companies are finding Pasco County particularly appealing


Tech companies in Pasco County are sprouting up everywhere and Erik Waxler from ABC Action News recently visited a local company to find out why they chose Pasco County. According to Adam Bohn, the CEO of Artix Entertainment, the company would never be able to afford such a large office if they were somewhere else.
"Pasco County is the greatest area to run a business. Don't tell anyone. It's the best kept secret!" -Adam Bohn, CEO of Artix Entertainment, LLC
Pasco Economic Development Council, Inc. works with 16 different tech companies in categories like video game design, video security technology and even healthcare mobile applications. These technology companies created 108 new jobs in 2013 and gave a $7 million boost to the local economy. For tech companies looking for a place to call home, Pasco County is reaching out.  The County offers an aggressive incentive package for tech companies that qualify. For more information contact Pasco EDC. For the full article click here: http://www.abcactionnews.com/news/region-pasco/more-tech-companies-calling-pasco-home (Read More)
---
March 26, 2014
Pasco EDC Welcomes New Board Member - Heidt Design, LLC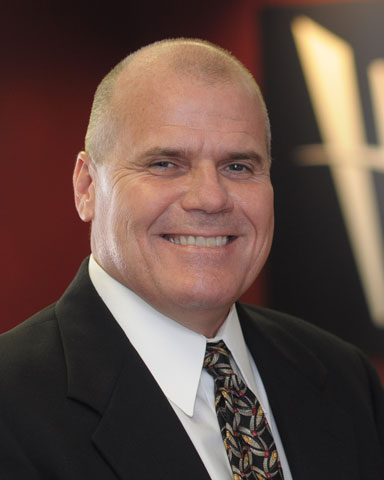 Pasco Economic Development Council, Inc. is pleased to welcome B. Patrick Gassaway, President of Heidt Design, LLC, to its Board of Directors. Heidt Design, LLC, is a local consulting firm providing community planning, land planning, landscape architecture, ecological services, land development engineering and construction inspection services in Tampa Bay. The company became an Investor of the Pasco EDC in 2012, and recently decided to increase its involvement to the Corporate Council level.
"Since 1999 our engineering practice has been solely focused on Pasco County. We've watched the area explode with growth, and we look forward to helping contribute to the planning, development and creation of jobs in this community." Pat Gassaway, Heidt Design, LLC
Gassaway has over 30 years of experience, specializing in obtaining state, regional and local governmental approvals for Developments of Regional Impact (DRIs) and mixed use, master planned communities. Gassaway was a founding member of Heidt Design, LLC and has served as president since the company's formation in 2009, continuing the legacy of industry leading consulting services provided by Heidt & Associates since 1943.
"Heidt has already made an outstanding contribution to economic development through our Competitiveness Task Force, and we are looking forward to Heidt's active board involvement with respect to the future economic growth and job creation of Pasco County." John Hagen, Pasco EDC president/CEO.
The Pasco EDC Board of Directors is responsible for governing the organization and providing leadership in the execution of its strategy. The Pasco EDC governance structure enables private and public sector leaders to collectively leverage knowledge, passion, influence and relationships to create a sustainable and diversified economy in Pasco County.
Click here for a full list of our board members.
(Read More)
---
March 17, 2014
Tampa Bay on List of Best Cities to Start a Business

Tampa Bay recently ranks #32 out of 150 cities across the nation on the list of Best Cities to Start a Business. WalletHub used 14 unique metrics to gauge the entrepreneurial opportunities in the 150 largest U.S. cities, based on population. These metrics judge a City's overall business friendliness from financing and cost of office space to depth of talent pool and cost of living.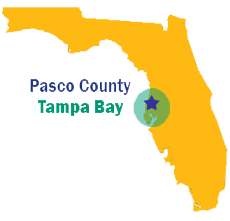 Recognizing the growing entrepreneurial community in Tampa Bay, the Pasco Economic Development Council, Inc. established an unconventional, collaborative entrepreneurship program called the Pasco Enterprise Network (PEN), which led to the creation of a microloan fund for entrepreneurs and the launch of a new SMARTstart business incubator. By engaging community partners to make start-up and small business resources available through a "No Wrong Door" strategy, the Pasco Enterprise Network had a huge impact on the generation of entrepreneurial leads and economic development growth in the community of Pasco County. "A large percentage of Pasco County's economy is supported by small businesses," said John Hagen, President/CEO of the Pasco Economic Development Council. "For small business owners and entrepreneurs who need help, and don't know where to turn, the PEN web site connects business owners to free services that can improve their chances of success." The SMARTstart Dade City Incubator is an innovative facility-based program to engage entrepreneurs, grow new businesses and create job opportunities in Pasco County. Start-up companies can obtain inexpensive space and technical assistance to ramp up their business. The incubator provides direct opportunities for local business professionals, students and higher education faculty to work with and support entrepreneurs, as well as co-working space for collaboration.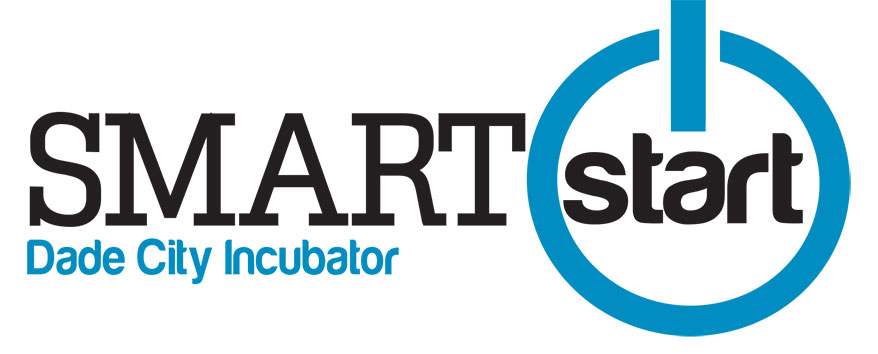 "We know that a successful economy depends on small businesses and the support of entrepreneurship," noted Hagen. "Working together as a support network, entrepreneurs will be more likely to succeed. Add to that the financial resource of the microloan fund, networking events, a business incubator to house startups, and a program for companies in their second stage of growth, and the entrepreneur in Pasco County has a solid foundation of resources at his or her fingertips."
(Read More)
---
February 14, 2014
Congrats to Seaway Plastics; Honored with Governor's Business Ambassador Award

On February 6th Governor Rick Scott recognized local manufacturer, Seaway Plastics Engineering, with the Governor's Business Ambassador Award for their commitment in creating jobs in the Tampa Bay community.
Seaway Plastics Engineering was founded in Port Richey in 1984. This year marks their 30th anniversary as a member of the Port Richey/Pasco County business community. Over this time, the company has grown from three people to over 150 employees. Seaway Plastics Engineering CEO Tim Smock said, "The Seaway Plastics Engineering team takes great pride in being presented by Governor Scott the Governor's Ambassador Award. We share the Governor's passion and vision for growing good paying manufacturing jobs in the State of Florida." Smock added, "We are blessed to be located in Florida, in the Pasco County area where our team and families live. During the past 30 years we have grown from a very small, relatively unknown company to a company recognized as a national leader in the plastic injection molding and mold building industry. By making significant investments in new equipment, in expanded facilities and most importantly, in our team and community, we have seen our staff grow from 50 to over 150 during the past 10 years. Looking ahead, we are well positioned for continued growth."
(Read More)
---