Pasco County Blog
2014
January 27, 2014
Financial Firms looking for access to talent should consider Pasco County

Tampa Bay is quickly becoming known as the preferred destination for financial and shared services operations. Sometimes called the "Wall Street of the South", Tampa Bay is home to is home to 19 headquarters with over $1 billion in annual revenue, four of which are Fortune 500 companies. One of the top decision factors that brought these companies to Tampa Bay was access to human resources talent. Financial Services firms looking to locate to Florida should feel confident they will be able to find the talent they need with more than 64,000 four-year college students in the area. In Pasco County, we believe it is important to start training the future workforce for Financial and Shared Services firms even before college, through our local career academies. Here is a great example of the future Wall Street of the South workforce in Tampa Bay:
Sunlake High School Academy of Finance students recently represented Pasco and had four team place in the Top Ten at the annual Competition Of Decision-Making With Ethics (CODE) sponsored by the Florida Council on Economic Education.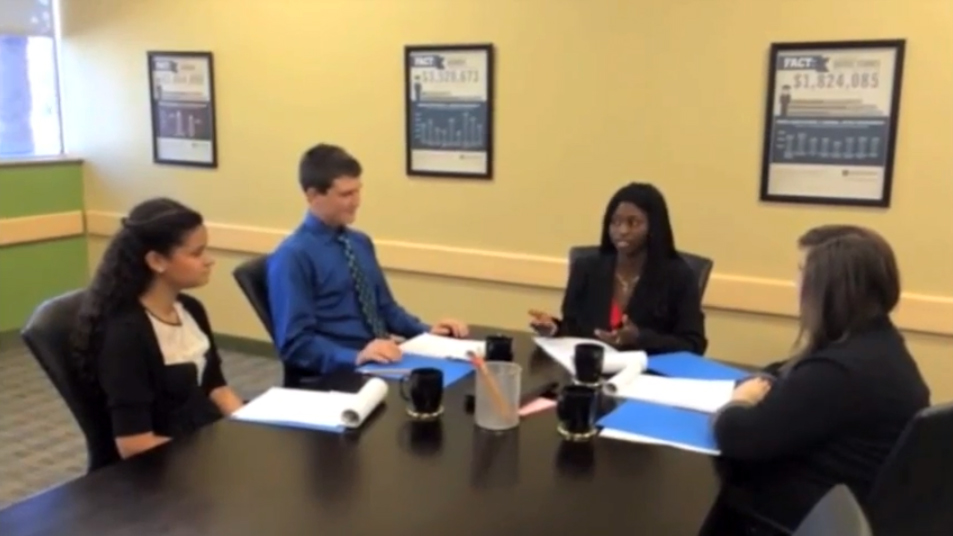 The competition pits teams of students against one another as they role-play C-Level executives of a major company faced with an ethical dilemma. The students worked together to create a resolution to their issue and film a five minute video explaining their choices. Each video was judged by a Blue Ribbon Panel and the top three highest scoring teams receive prizes.
The dilemma this year revolved around outsourcing sneaker manufacturing to China. Students discussed concepts like: fair labor, profit margins, stakeholders, and of course, business ethics.
(Read More)
---
2013
December 30, 2013
Wawa CEO says its easier to do business in Florida

Wawa convenience stores and gas stations have been popping up all over Florida and several right here in Tampa Bay. There's a reason for that according to Wawa's CEO, Christ Gheysens, who said the process is simply easier.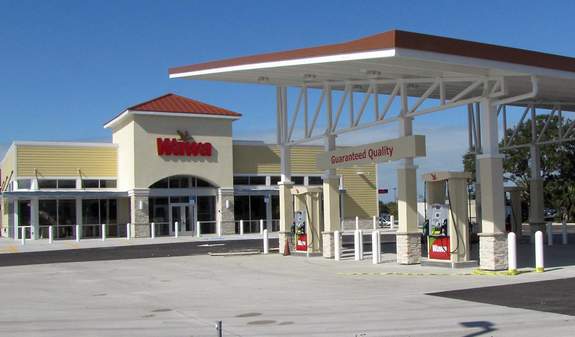 In a recent interview with the Tampa Bay Business Journal, Gheysens said, "One of the things we loved about Florida was the process was quicker. It's easier than in the Northeast. It takes at best three years from when we buy a piece of land to when we can start construction" in the Northeast. That's measured in months in Florida." Thus far, Wawa has opened 10 stores in the Tampa Bay area and have 12 more planned over the next year. The growth? Along the U.S. Route 301 corridor. Gheyens seems to see the potential for the Tampa Bay area for business not just recreation. He said, "I've really come to appreciate Florida as I've been there, not as a vacationer but as a businessperson," Own a company outside of Florida? Next time you plan a trip, come visit us in Pasco County, Florida, and see why Tampa Bay is the best location for your business. Room to Grow in Tampa Bay. Source: http://www.bizjournals.com/tampabay/news/2013/12/26/wawa-ceo-florida-builds-are-faster.html
(Read More)
---
November 18, 2013
Tampa Bay is 16th fastest-growing metro in the United States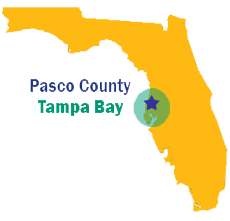 Did you know that Pasco County is part of the 16th fastest-growing metro area in the United States of America? According to a blog on the Tampa Bay Times website, the U.S. Conference of Mayors released its November 2013 U.S. Metro Economies Report ranking Tampa Bay 16th out of 363 metro areas with an expected growth of 2.8% for 2014.
"That's not only better than any other Florida metro, it counters an economic funk afflicting an increasing number of cities," wrote Jeff Harrington of the Tampa Bay Times.
According to the article Tampa Bay is the metro that has generated the most jobs within the State of Florida with an estimated 42,000 jobs added between September 2012 and 2013. Pasco County is also one of the fastest growing counties in Florida when it comes to population with a projected increase from 344,768 as reported by Census 2000 to 464,697 in 2010 - a population change of approximately 34.8%. By year 2015, the population of Pasco County is projected to increase to 479,078 and by year 2025 to 642,360. The place to grow your business in Tampa Bay is Pasco County. Looking to move your company to one of the fastest growing economies in the United States of America? Give us a call to learn more about the Pasco County advantage at (888) 60-PASCO or email us at info@pascoedc.com. Source: Tampa Bay ranks among fastest-growing metro economies this year Link to Report: http://www.usmayors.org/metroeconomies/2013/201311-report.pdf
(Read More)
---
October 28, 2013
Two Pasco Companies in Top 50 Florida Companies to Watch

Two Pasco County companies including MB2x and Manufacturers Distributor, Inc. celebrated like rockstars this week, after being ranked as Florida's 50 Companies to Watch. Fifty high-performing companies from across the state of Florida were honored at the third annual Florida Companies to Watch gala event, hosted by GrowFL at the Hard Rock Live in Orlando, FL on Thursday, October 24.

Manufacturers Distributor, Inc., based in Odessa, Florida is a company that supports and supplies all different types of Rotary Equipment. Their mission is to be the unquestioned innovative leader in distributing high end machinery found in a large variety of fields, including: Industrial, Medical, HVAC, and many others to the business consumer using the internet. This company is on the move and is definitely one to keep an eye on over the next year. MB2X, a software development company located in Wesley Chapel, recently won 2013 Startup of the Year by the Greater Tampa Chamber of Commerce, and was named one of the Best Places to Work In Tampa Bay. It was founded originally as Macrobright in 2005 by Ana and Steve Abraham who were working out of their home. In 2012, the company rebranded as MB2x, moved into office space, and now the company has a total of 14 employees. MB2x offers business solutions through web based software development. Current clients are Microsoft, GM, Pfizer, and Hasbro to name a few. Their software development is diversified and unique to each client. About Florida Companies to Watch: Florida Companies to Watch is a unique awards program that honors second-stage growth companies for their impressive employment rates and revenue growth. These companies have a reputation for generating a large portion of new jobs and strengthening Florida's economy. The combined impact of the 50 companies selected to this year's Florida Companies to Watch is immense, projecting the creation of a total of 429 net new jobs for 2013 collectively. The winners of the 2013 Florida Companies to Watch award were selected based on their growth, entrepreneurial leadership, product innovation, social/community responsibility and competitive business practices.
(Read More)
---
October 21, 2013
Tampa Bay ranks high in America's Best Places to Live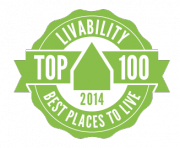 Did you hear? Tampa and St. Petersburg have just been listed as one of Livability.com's Top 100 Most Livable Cities in America. Tampa Bay is one of the best places in America to live, work, and play, and tied for the top score for its amenities which include sports teams, attractions, festivals, outdoor activities, etc. This is no surprise to CEOs in Pasco County who have moved their business here, and enjoy these types of amenities year-round. Located on the Gulf of Mexico at the top of Tampa Bay, Pasco County is Florida's best kept secret! Pasco County is just a short drive over to see the mouse, and close to numerous major-league sporting events and spring training. Pasco also offers some of the most beautiful and unique eco-tourism opportunities in the State of Florida. In Pasco County, it's all about unique experiences whether it is paddling down the Cotee River or growing your business. The Pasco Economic Development Council offers business relocation information tailored specifically to a company's needs. Pasco EDC staff works with companies thinking about moving to Florida to uncover the absolute best incentives available to help them grow their business, and gives them the local resources they will need to get connected when they move. Want to live, work and play in one of America's Most Livable Cities? Come visit us in Pasco County - Room to Grow in Tampa Bay! Source: http://livability.com/tampa/fl
(Read More)
---
October 2, 2013
Pasco County celebrates National Manufacturing Day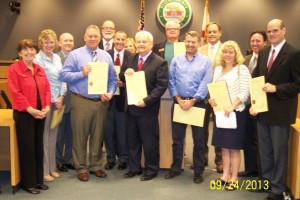 On September 24, 2013, Pasco County Board of Commissioners proclaimed their county support of National Manufacturing Day on October 4, 2013 and urged all citizens to join in recognizing the value of our manufacturers and the importance they serve within our community. In observance of National Manufacturing Day, Pasco-Hernando Community College is partnering with local manufacturers to provide tours of manufacturer facilities to 160 engineering high school students from River Ridge High School in Pasco County on Friday, October 4, 2013.
"Supporting National Manufacturing Day highlights the importance of manufacturing to Florida's economy and supports manufacturers and school programs," -Margie Burnham, project manager, Florida TRADE Grant program at PHCC.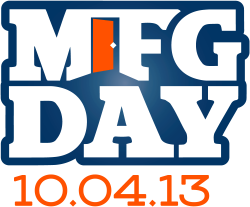 Local manufacturers will join others nationwide in opening their doors to demonstrate the potential of modern manufacturing and foster interest in manufacturing careers. Pasco County manufacturers participating in the observance and welcoming local students include: Bauer Foundation, Baytech Industries, PharmaWorks, Seaway Plastics, VLOC, Pall Aeropower Corp., and more.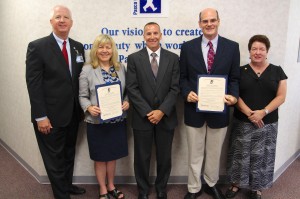 To join in the celebration, Pasco County Public Schools issued a proclamation recognizing "Florida Manufacturing Day'. The proclamation reads, "Florida Manufacturing Day is an effective way to highlight the importance of the manufacturing in our nation's economy and to draw attention to the many rewarding, high-skilled manufacturing jobs; as well as supporting and celebrating Florida's manufacturers and school programs that prepare our future workforce." According to Pasco Hernando Workforce Board, Inc., Pasco County boasts over 320 manufacturing facilities providing over 3100 jobs involved with highly technical advanced manufacturing including thermoforming, pharmaceutical packaging, aerospace, military and defense manufacturing and the manufacturing of baking equipment and storm and lightening detectors. Manufacturing Day is a growing movement of manufacturers dedicated to overcoming the shared challenges facing manufacturers today, according to mfgday.com. The most pressing issue facing manufacturers is a gap in skilled labor: 600,000 manufacturing jobs are currently unfilled in the United States due to a gap between the job requirements and the skills of those who are applying for them. For more information on Manufacturing Day activities coordinated by PHCC, visit www.phcc.edu/floridatrade, and for information on National Manufacturing Day visit www.mfgday.com.
(Read More)
---
October 2, 2013
Wesley Chapel named #1 city in Florida for Job Seekers!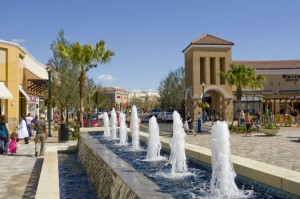 Pasco County is outpacing the rest of the Florida in terms of new employers and employment opportunities and is a "hot bed" for small business and entrepreneurial growth. An excellent quality of life and a supportive environment for business and industry has helped Pasco County become one of the top 40 fastest growing counties in the United States. This week, NerdWallet named Pasco's fastest growing community, Wesley Chapel, as the "Best City in Florida for Job Seekers" Here is what NerdWallet had to say about Florida's fastest growing community:
Best Cities in Florida for Job Seekers

1. Wesley Chapel

Growth in Wesley Chapel, located just north of Tampa, has been astronomical. The population has nearly quintupled between 2008 and 2011, and employment rates are high, with 73.9 percent of the working age population employed. 25.4 percent of the population work in education services, health care and social assistance, while 13.7 percent work in finance and insurance, real estate, rental and leasing.
NerdWallet based its list of the best cities for jobseekers on the following questions:
Do people earn high salaries? They included median household income in the calculation.
Is the city growing? They assessed population growth of those 16 and over to ensure that the city is attracting workers.
Are most people employed? They looked at the employment rate to determine the percentage of the city that is working. They took into account retirement and unemployment to determine the best cities for job seekers.
Something NerdWallet may not know is that the Central Pasco and Wesley Chapel area is becoming a hotbed for small to midsize technology companies, many of which are looking for qualified employees. Looking for something in information technology, website design, mobile app development, video game design or social media? You may be able to find a job at one several tech companies sprouting up in Pasco County like MB2x, Caresync, Investcloud, Ballywhosocial, or Artix Entertainment. So, what are you waiting for? Need a job? Move to Wesley Chapel. Own a company? We've got the talent, now let us show you why Tampa Bay is a great place to do business! Room to Grow in Tampa Bay!
(Read More)
---
September 30, 2013
Pasco Technology Company wins Startup of the Year Award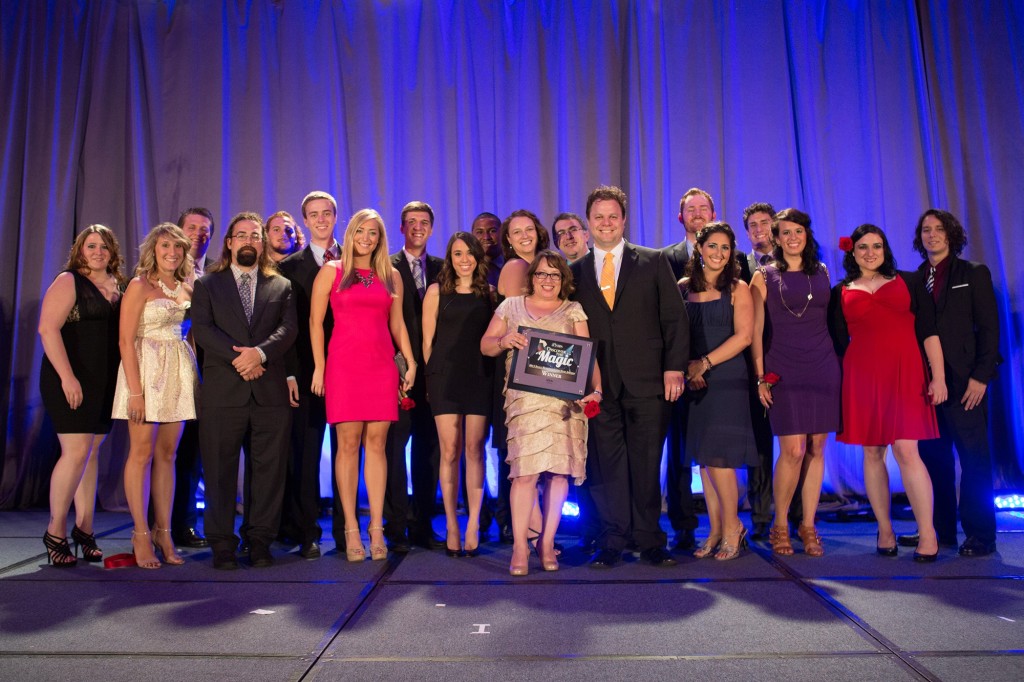 Pasco-based software development firm, MB2x, won the Startup of the Year award from the Greater Tampa Chamber of Commerce on Friday, September 20, at the chamber's 2013 Small Business Awards Gala held at the Tampa Convention Center.
MB2x is one of Pasco County's shining technology companies that recently won the Tampa Bay Social Madness Contest and competed in the National competition. They were also a finalist for as one of Tampa Bay's Best Places to Work, nominated for a Technology Award from Pasco EDC and have recently been named one of the Second Stage Rockstars in the Florida Companies to Watch by GrowFL. Pasco Economic Development Council, Inc. discovered the technology company through Twitter and have helped the company get connected with local resources and incentives to help them with their rapid growth. MB2x builds intuitive and dynamic web based software applications, websites, and mobile apps on the Microsoft stack. They specialize in transforming legacy software and established business processes to new, elegant, powerful and secure web and mobile based applications. MB2X was developed by a husband and wife team in late 2011 with hopes to create a Silicon Valley company right here in Tampa Bay. The company was created on the philosophy of building a talented team, great software and having integrity in all they do. By sticking to their vision of being a great place to work and offering innovative custom software, MB2X will have gained 35 employees, 5 products and revenue of over $10,000,000 by the end of 2013.
(Read More)
---
September 9, 2013
Interview with Mike Froning, CEO of Adams Arms, Inc. a Tampa Bay manufacturer
Pasco EDC staff recently visited with Adams Arms, Inc. a local firearm and accessories manufacturer and talked with them about their rapid growth, and why they chose to locate in Tampa Bay, and specifically to Pasco County: (Read More)
---
September 5, 2013
Adams Arms, Inc. wins 2013 Manufacturing Industry of the Year Award
Adams Arms, Inc. was recognized last week with the 2013 Manufacturing Industry of the Year Award, Category 2 at Pasco Economic Development Council's 27th Annual Appreciation Banquet. Held annually at Saddlebrook Resort in Wesley Chapel, Pasco EDC's Industry Awards Banquet recognizes local companies that exhibit exemplary growth in technology, innovation, job creation, capital investment and community service. "The entire Adams Arms team is honored to be recognized by the Pasco EDC. The support and partnership that we have received from the Pasco EDC team were a big part of why were able to invest heavily in building our staff and purchasing the machinery necessary to support our growth. Our team is committed to providing cutting edge products that are 100% American made, of the highest quality and supported with the best customer service in the industry. Thanks to Pasco County for making us feel welcome from day one." said Michael Froning, President and CEO of Adams Arms. Adams Arms, Inc., manufacturers firearms and related accessories for the AR15 / M-16 Rifle Platform utilizing its patented Piston Systems that provide law enforcement and private citizens with a reliable and high performing product and a wide assortment of options to upgrade rifles already in the marketplace. With an incredible line up of products, the company has a dedicated staff of 100, and continues to grow and expand its business in Pasco County. "Adams Arms located to Pasco County in 2012 and has since experienced exponential growth," said Skip Miller, Senior Vice President of SunTrust Bank and Chair of the Pasco EDC Banquet Award Committee. "Adams Arms has created 100 new jobs in Pasco County since their arrival, and are definitely a company to watch over the next year." "Economic development in Pasco County is critically dependent on companies like Adams Arms," said John Hagen, Pasco EDC President/CEO. "We are working every day to create a business climate that allows every business to achieve its economic potential and put our residents to work; we're thrilled to have so many growing companies to recognize in Pasco County. It really validates our efforts." (Read More)
---