Pasco County Blog
2012
March 29, 2012
Social Media Gurus to Teach Guerilla Marketing Secrets to Local Businesses


Antony Francis and Amber Osborne are taking time to teach local entrepreneurs some secrets of how to REALLY use social media to promote business at a workshop sponsored by Pasco Economic Development Council, Career Central, and the Pasco Enterprise Network. Antony Francis, CEO, of Head of Lettuce Media and Amber Osborne, aka "MissDestructo," vice-president of brand development will share tips and techniques on Thursday, April 26, from 8:30 am – 10:00 am in the New Port Richey Sun Toyota training room on US 19. The social media duo will share the steps necessary to find your target audience online—then how to reach out to it. "For example, if you're building your business and looking for angel investors and venture capitalists, they are on Twitter. Learn how to find them, and more importantly how not to turn them off," said Francis. He emphasized that once you know who you are looking to connect with; the trick is to be interesting. The key to success in social media is to "Educate, Entertain and Engage". In 2009, CEO Antony Francis started HOLM as a way to help businesses, local and national, become more educated on social media using his previous background from training at Realtor.com and his passion for developing technologies. Since then, he and VP/Co-Founder Amber Osborne have consulted with small and large companies on their social media needs while maintaining a strong international tech community presence. Osborne has spoken to international audiences and was a recent panelist at SXSW, the highly acclaimed Austin Texas, entrepreneurship event. "Pasco is becoming a hub for creative companies like Head of Lettuce Media," said Summer Martin, Pasco EDC Marketing Coordinator. "Having a social media strategy is essential today. There will always be skeptics, but it works. Just this week, for instance, we received a business lead at the Pasco Economic Development Council through Twitter." This workshop is being organized by Pasco Economic Development Council, Pasco Enterprise Network, and Career Central at the New Port Richey Sun Toyota Training Center (4023 US Highway 19, New Port Richey, FL). There is a $5 charge for a light breakfast. Reservations can be made online at www.pascoedc.com/events or by calling 888-60-PASCO.
(Read More)
---
March 24, 2012
Pasco County Sweeps "Future of the Region Awards" and Aces the OneBay!
The Tampa Bay Regional Planning Council (TBRPC) today awarded Pasco County the coveted One Bay Award, effectively elevating the county to elite status among Tampa Bay communities.  TBRPC is the regional expert when it comes to land planning and development. This is the second year Pasco County was chosen for the OneBay award--and also only the second year the award has been in existence.
The award was given to Pasco County for innovatively becoming one of Florida's first counties to adopt the mobility fee as a replacement of transportation impact fees. The Pasco Economic Development Council partnered with the County to craft the program and gain support from the development community to help adopt the fee. The new fee schedule dramatically lowers the cost of office and industrial development in Pasco County.  For example, Pasco's mobility fee for office, industrial and transit-oriented development along US-19 and S.R. 54/56 corridors is $0. The intent of the Commissioners' action is to stimulate construction and job creation. Also at the "Future of the Region Awards," Pasco County took first place in the Development/Infrastructure category, again, for its mobility fee program, and first place in the Cultural/Sports/Recreation category for the Pasco County Starkey Wilderness Park Trail Project (Phases I through IV). An Honorable Mention was also given to Pasco County for its Elderly Nutrition Program. "It was like sweeping the Grammys!  Pasco County won more awards than any organization," said John Hagen, Pasco EDC President/CEO. "The mobility fee is truly innovative and puts Pasco County in a class by itself.  It provides a decided business advantage over other communities.  For office, hotel, and industrial users in the key development corridors along US 19 and SR 54/56, it's free.  It is gratifying to see Pasco County receive the attention it deserves for its bold leadership to encourage job creation." TBRPC exemplifies the significance of innovative planning and provides honor and recognition for notable achievements in resource planning and management in the Tampa Bay Area.  Over 30 applications were received covering the following categories:  Community Service, Cultural/Sports/Recreation, Development/Infrastructure, Natural Resources/Environment, Going Green, and Public Education.  An Independent Awards Jury reviewed each entry on the following criteria:  regional quality of life benefit, benefit to environment, innovation, cost effectiveness, capacity for continuing impact, and regional benefit. (Read More)
---
March 20, 2012
Nominations Are Open For Pasco's Industry Of The Year Awards

Pasco County, Florida — Nominations are being accepted for the 2012 Pasco Economic Development Council Industry of the Year Awards to be presented at their 26th Annual Appreciation Banquet. Each year, Pasco EDC evaluates and nominates top companies in Pasco County for their technology, innovation, job creation, growth, and capital investment in the area. They also measure companies' involvement in community activities. All finalists are interviewed on a range of different topics from capital investments and company growth, market and technology innovation to leadership and involvement in industry and community organizations.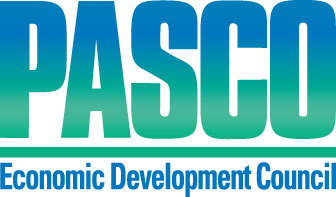 Nominees for the Industry of the Year Awards should be "for profit" service, manufacturing, or technology industries operating in Pasco County (municipalities or affiliates are excluded). The awards will be separated into divisions based on number of employees, and previous winners of the past five years are not eligible. Nominees should exhibit exemplary ratings during the time period of January 2011 through June 2012 in:
Company / Employee Growth
Innovative Leadership in Current Business Issues
Corporate Citizenship
Entrepreneurship
Pasco EDC has been attracting businesses and creating jobs in Pasco County for 26 years. Their Annual Appreciation Banquet held at Saddlebrook Resort in Wesley Chapel, Florida, is regarded as the premier business event in Pasco County. Each year the banquet is attended by over 600 business and community leaders in Tampa Bay and Pasco County, including State legislators, county commissioners and city officials. Click here to download the nomination form.
(Read More)
---
March 19, 2012
Pasco County a Hub of Creativity?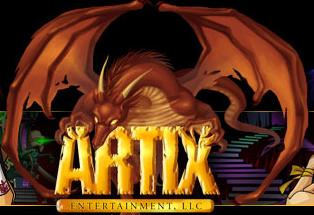 Recently the Pasco Economic Development Council, Inc. helped Artix Entertainment LLC (artixentertainment.com) consolidate their offices and move the company's entire staff, including artists, animators, programmers, marketing and administrative personnel into a single location in Pasco County. Adam Bohn, Artix Founder and CEO, said "We outgrew our current space and while, we did look at alternative locations throughout the Tampa Bay area and a number of high tech locations out of state, we decided to stay in central Pasco County." Pasco based Artix Entertainment (AE) is the epitome of creativity with an astounding fan base of over 110 million users and 35,000 Facebook "likes". Founded in 2003, AE is a privately-held, game development and publishing studio that specializes in creating on-line, browser-based, anime-style, role-playing Flash games. The company has 59 employees and over 100 community volunteers. Their range of online games with storylines based in the fantasy, sci-fi, and adventure genre include Adventure Quest, DragonFable, MechQuest, AdventureQuest Worlds and EpicDuel, with two more games under development for 2012. National economist and urban theorist Richard Florida says Tampa Bay is leading the way for job growth in the creative sector. In a report by the Bureau of Labor Statistics, the United States is projected to add nearly 7 million new creative class jobs by 2020, with the Tampa Bay area's creative jobs projected to grow by 17.2 percent according to Florida's recent article for The Atlantic. These high-paying, highly-skilled creative jobs make up one third of the workforce in fields like science, technology, engineering, business, law, health care, education, and of course, arts, media and entertainment. "The growth in creative class jobs is a bright spot on the employment horizon," Florida noted. "Creative class jobs pay well, in excess of $70,000 on average." Several companies, in addition to Artix Entertainment, have innovative operations in Pasco County including Head of Lettuce Media (headoflettucemedia.com), OPINICUS Corporation (opinicus.com), Balloon Distractions (balloondistractions.com), The Web Channel Network (thewebchannelnetwork.com), and Web Direct Brands, Inc. (webdirectbrands.com). "It's exciting to see the number of creative jobs increase because of these enterprises," said John Hagen, Pasco EDC President/CEO. "Pasco is on the cusp of becoming a hub for creative companies, and we're ready to help other creative companies become part of the growing Pasco community."
(Read More)
---