Pasco County Blog
2012
October 8, 2012
Don't Miss out on a BizGrow 2.0 Sponsorship Opportunity!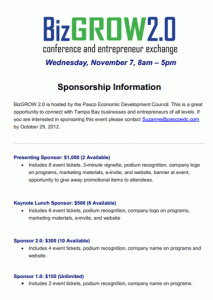 BizGROW 2.0 is a great opportunity for your business. On November 7, 2012, hundreds of business leaders and entrepreneurs of all levels will be gathering for a day-long conference and exchange at the Pasco-Hernando Community College Conference Center. There are 4 different levels of sponsorships ranging from $150 to $1,000. This is great opportunity to showcase your business to a roomful of business leaders and entrepreneurs as well as showing your support to the business community. Why not become a sponsor today? Let's get your company listed right away to receive maximum exposure and the full benefits of being a sponsor! Click here to download the Sponsorship Information Flyer. Note that certain levels are limited, so don't delay! Call Suzanne Renczkowski at (813) 926-0827 ext. 226 or email suzanne@pascoedc.com with your commitment. We look forward to hearing from you!
(Read More)
---
July 23, 2012
Save the Date for BizGROW 2.0


Calling all entrepreneurs, business owners, and start-up hopefuls in Pasco County and around Tampa Bay to attend BizGROW 2.0 hosted by Pasco Economic Development Council at Pasco-Hernando Community College on Wednesday, November 7, 2012. This one-day conference will include informative and inspiring speakers and a special entrepreneur exchange for small businesses and entrepreneurs to learn about valuable resources to help grow their business. To begin the day John Morrow, co-author of the Tampa Bay 6/20 plan will share about Tampa Bay's 20-year plan to build a thriving entrepreneurial ecosystem.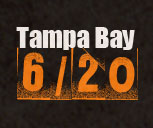 The Tampa Bay 6/20 initiative was named, in part, for the date it was released (June 20, 2012) and a quote by Brad Feld of the Foundry Group who said, "Building entrepreneurial community takes at least a half dozen entrepreneurs that are committed to provide leadership over 20 years."
"To get an entrepreneurial ecosystem to flourish, we found successful area entrepreneurs have to get behind the plan," says John Morrow, who has started and sold companies of his own. Morrow serves as "entrepreneur in residence" at the University of South Florida St. Petersburg and co-founded the Gazelle Lab business accelerator to mentor area startups. (Tampa Bay Times, 6/20/12)
Come to BizGROW 2.0 to hear more from John Morrow, the man leading the charge behind the Tampa Bay 6/20 plan for entrepreneurs.
(Read More)
---
July 23, 2012
Career Central to host Career Fair to promote post-secondary education

A Georgetown University study says, 63% of jobs by 2018 will require some post-secondary education.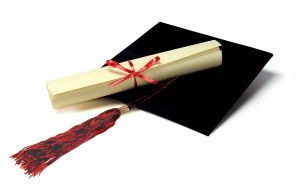 As Pasco County high school students work toward their graduation, diverse career and post-secondary education choices become real life possibilities. Career Central is hosting a Career Fair in both Pasco and Hernando Counties and is inviting local educational agencies to participate in this free event. The Pasco County Career Fair scheduled for August 3rd from 10:00am to 3:00pm is FREE and open to the public at their New Port Richey location (4440 Grand Blvd.). It is the perfect opportunity for anyone who is interested in post-secondary education to meet with representatives from a number of educational facilities and see what programs each of them have to offer. The Hernando County Career Fair scheduled for August 7th from 10:00am to 3:00pm is FREE and open to the public at their Spring Hill location (7361 Forest Oaks Blvd.). Why is this so this important?
The difference between bachelors degree and high school diploma holders' lifetime earnings is $1.5 million.
In real terms, those with less education have seen incomes drop over their lifetimes
People with higher levels of education are more likely to participate in the workforce
The unemployment rate for employees with more education is considerably lower than for those with less education.
Education is the key to a healthy economy, and here in Pasco County we are focused on building our workforce for the future. Pasco County is leading the way with the highest graduation rate in Tampa Bay at 85.5%, 5.4% higher than the Florida state average.
Now is the time to encourage those graduating students to go further and pursue post-secondary education, and this Career Fair hosted by
Career Central
is the perfect opportunity for anyone who is interested in furthering their education to get the information they need.
(Read More)
---
June 19, 2012
East Pasco Job Fair in Dade City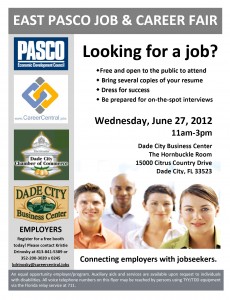 Looking for a job? Come to the East Pasco Job Fair at the Dade City Business Center on Wednesday, June 27, 2012 from 11am to 3pm
Free and open to the public to attend
Bring several copies of your resume
Dress for success
Be prepared for on-the-spot interviews
Location: Dade City Business Center The Hornbuckle Room 15000 Citrus Country Drive Dade City, FL 33523 www.CareerCentral.jobs connects employers with jobseekers. An equal opportunity employer/program. Auxiliary aids and services are available upon request to individuals with disabilities. All voice telephone numbers on this flyer may be reached by persons using TYY/TDD equipment via the Florida relay service at 711. EMPLOYERS Register for a free booth today! Please contact Kristie Drinosky at 813-841-5389 or 352-200-3020 x 0245 kdrinosky@careercentral.jobs
(Read More)
---
June 11, 2012
Lunch and Learn: Run a Great Meeting and Manage Your Life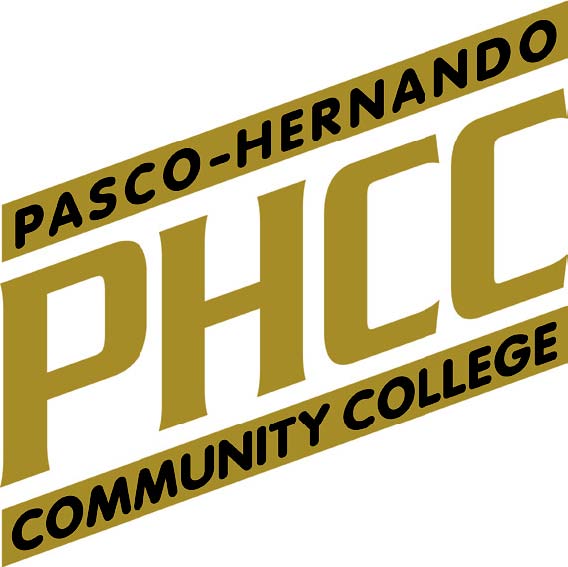 LUNCH AND LEARN: Tuesday, June 26th 11:30 am - 1:00 pm is your chance to enhance your professional development and become a better manager while understanding yourself and others better. Pasco Economic Development Council is excited to host a class on "How to Run a Great Meeting and Manage Your Life" offered by the Corporate Training Department of PHCC. Location: Pasco Hernando Community College (Building C, Room 205) New Port Richey Campus 10230 Ridge Road New Port Richey, FL 34654
Cost is $15, lunch will be provided.
A certificate of achievement will be awarded upon completion.
Sign Up Now, First Come First Served.
(Read More)
---
May 25, 2012
FREE money for small businesses? Find out June 13!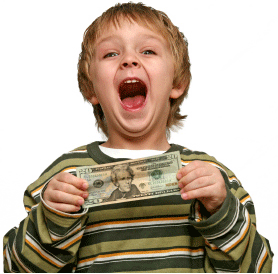 You've all heard there's FREE money to be had, you just have to find it. Find out more at our FREE Financing Forum on Wednesday, June 13 from 3-4:30pm at Rasmussen College in Land O' Lakes. One of the most important things to consider when starting a small business is obtaining the financing you need to be successful. There may be options out there that you have never ever heard of before! Who should attend: Business owners, manufacturers, exporters, and everyone who needs money for their business - from start-ups to mature companies. Who will be there: Robert Chavarria (SBA), Carol Hendrix (Small Business Development Center), John Hagen (Pasco EDC), and George Motran from SCORE. Date and Time: Wednesday, June 13 from 3:00pm - 4:30pm Location: Rasmussen College, 18600 Fernview St, Land O; Lakes 34638 Cost to attend: FREE, Limited seating is available so be sure to RSVP for this event today! Click here to RSVP for this event.
(Read More)
---
May 11, 2012
No-Cost Speed Consulting for Entrepreneurs in Pasco County


In honor of National Small Business Week, the Small Business Development Center hosts its annual Growth Conference in Pasco on Wednesday, May 23rd from 7:30 - 10:30am at Saint Leo University's Donald R. Tapia School of Business. This is a great way for small businesses and entrepreneurs to gain the tools and learn the strategies to grow their business. Each location offers a different mix of discussion panels and speed consulting with Wells Fargo, the Small Business Administration and business consultants. Experts include accountants, lawyers, insurance agents and bankers. Pasco Economic Development Council's own Krista Hakes will be on hand to tell entrepreneurs about the microloan program, available business incentives, training opportunities and more. Get your questions answered:
What funding options are available? What to deduct? Home use deduction?
When to get workers compensation insurance?
What financing options are available for my business?
What to do with contracts, leases and HR?
Should I get a lawyer?
To register for this event go to: http://clients.floridasbdc.org/workshop.aspx?ekey=610320243
(Read More)
---
April 16, 2012
Pasco Exporting Forum: Learn how to increase your sales by exporting overseas.

President Barack Obama recently told workers at the Port of Tampa his administration was aiming to increase exports for small businesses. What does this mean for you? Come to the Pasco Exporting Forum and learn more about how to increase your sales by exporting overseas. Rachel Kreissl from the Department of Commerce/Tampa Bay Export Assistance Center will be speaking about opportunities for businesses to start selling overseas and just how easy it is to increase profits! Ken Nadler from SCORE will also talk about ways to set up transactions and how to receive foreign payments, and a representative from the Port of Tampa will be there to answer questions as well.
What: Pasco Exporting Forum When: April 27, 8:30am-10am Where: SunTrust Building in New Port Richey
Click here to make a reservation to attend. Note: There is a $5 charge for a light breakfast.
(Read More)
---
March 30, 2012
Business & Community Leaders in Tampa Bay Connect at 10th Annual NetFest

Pasco County, Florida — Pasco Economic Development Council is hosting its 10th Annual NetFest on April 18 from 5:00pm – 8:30pm at Starkey Ranch in Odessa. NetFest is one of Pasco's largest networking events of the year and is a "Who's Who of Pasco County" for the business and community leaders of Tampa Bay.
Last year, over 250 people gathered at Starkey Ranch for the big event with key business leaders and elected officials in attendance. This year they are expecting over 300 people in attendance. Who attends NetFest? Business owners and CEOs of Tampa Bay's most recognized companies as well as commercial realtors, land developers, bankers, elected officials, and this year many election-year hopefuls. Pasco EDC urges people attending the outdoor event to "throw on their blue jeans and grab a cowboy hat" for an informal night of networking — minus the speeches or awards. While there may not be a master of ceremonies, there will be BBQ, drinks, country music and plenty of chili for everyone. Sponsors of NetFest will be participating in a chili cook-off that is judged by all attendees. "There is a ton of buzz about Pasco right now, especially since the County just won four 'Future of the Region' awards," said John Hagen, Pasco EDC President/CEO. "If you want to do business in Pasco County, or with a Pasco County company, you'll want to attend NetFest." Tickets are $35 for investors and guests, and $45 for all others. Reservations for NetFest can be made online at www.pascoedc.com/events. To sponsor NetFest or enter the chili cook-off and earn the title of "Pasco's Best Chili" contact Suzanne Renczkowski at suzanne@pascoedc.com or call 813-926-0827.
(Read More)
---
March 29, 2012
Social Media Gurus to Teach Guerilla Marketing Secrets to Local Businesses


Antony Francis and Amber Osborne are taking time to teach local entrepreneurs some secrets of how to REALLY use social media to promote business at a workshop sponsored by Pasco Economic Development Council, Career Central, and the Pasco Enterprise Network. Antony Francis, CEO, of Head of Lettuce Media and Amber Osborne, aka "MissDestructo," vice-president of brand development will share tips and techniques on Thursday, April 26, from 8:30 am – 10:00 am in the New Port Richey Sun Toyota training room on US 19. The social media duo will share the steps necessary to find your target audience online—then how to reach out to it. "For example, if you're building your business and looking for angel investors and venture capitalists, they are on Twitter. Learn how to find them, and more importantly how not to turn them off," said Francis. He emphasized that once you know who you are looking to connect with; the trick is to be interesting. The key to success in social media is to "Educate, Entertain and Engage". In 2009, CEO Antony Francis started HOLM as a way to help businesses, local and national, become more educated on social media using his previous background from training at Realtor.com and his passion for developing technologies. Since then, he and VP/Co-Founder Amber Osborne have consulted with small and large companies on their social media needs while maintaining a strong international tech community presence. Osborne has spoken to international audiences and was a recent panelist at SXSW, the highly acclaimed Austin Texas, entrepreneurship event. "Pasco is becoming a hub for creative companies like Head of Lettuce Media," said Summer Martin, Pasco EDC Marketing Coordinator. "Having a social media strategy is essential today. There will always be skeptics, but it works. Just this week, for instance, we received a business lead at the Pasco Economic Development Council through Twitter." This workshop is being organized by Pasco Economic Development Council, Pasco Enterprise Network, and Career Central at the New Port Richey Sun Toyota Training Center (4023 US Highway 19, New Port Richey, FL). There is a $5 charge for a light breakfast. Reservations can be made online at www.pascoedc.com/events or by calling 888-60-PASCO.
(Read More)
---