Pasco County Blog
2012
March 6, 2012
10th Annual NetFest for Business and Community Leaders from Tampa Bay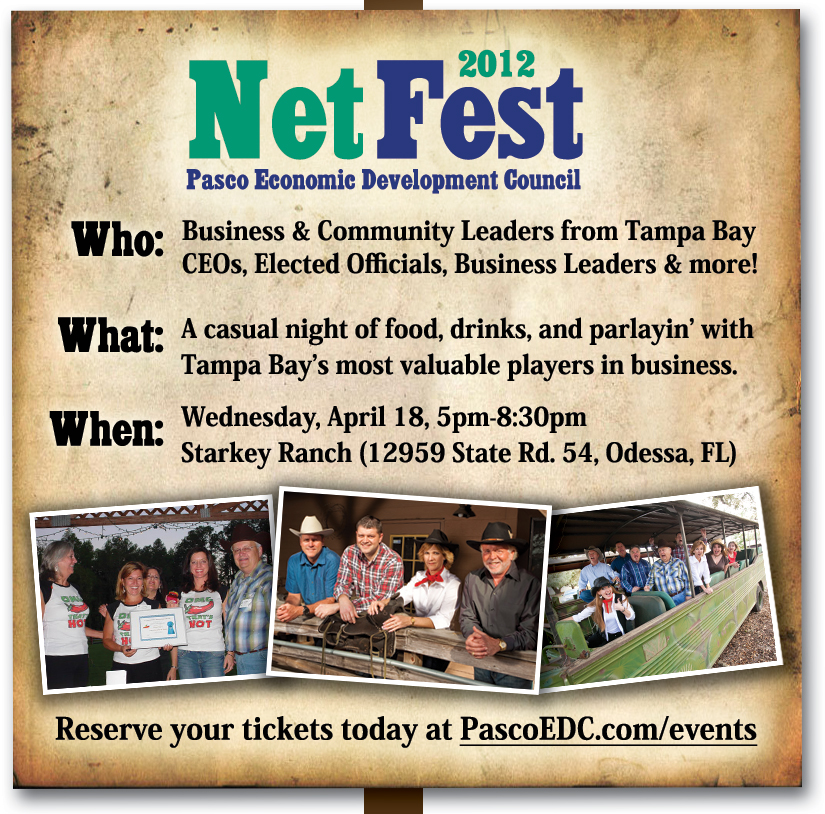 On April 18, 2012, Tampa Bay Business Leaders, Elected Officials, and Community Partners will gather together at Starkey Ranch (12959 State Road 54 in Odessa), for a casual night of food, drinks, and parlayin' with Pasco County's most important leaders and other important folk from around Tampa Bay. Heck, even the Governor is invited! the events will start up at 5:00pm and go till 8:30pm. Like Chili? We're also hosting a sponsor-only Chili cook-off! Sponsorships range from $500 - $2000. So if you've got a great Chili recipe, become a NetFest sponsor and gather up your Chili cookin' team! You might just win a golf outing for four to Hammock Beach Resort! So throw on your cowboy boots, dust off the old hat, and join us for the biggest BBQ for for business leaders in Tampa Bay! www.pascoedc.com/events
(Read More)
---
February 24, 2012
Why don't your employees work as hard as you do?

Do you know what employee areas are at risk for problems?
Do you have high turnover?
Do you wonder what would happen if your key employees left?
Founder Kelley Rexroad will answer these questions and more on Thursday, March 22 at 8:30am at Pasco EDC's office in Lutz. Kelley has been described as "a big company expert with front porch common sense." She is a business person who specializes in people, which she says "is the only resource that appreciates in a business." She has first hand experiences in every HR function in several industries as well as developing, turnaround and M&A situations. Register online at www.pascoedc.com/events. Cost is $5 and includes a light breakfast.
(Read More)
---
February 13, 2012
Need help starting a business or writing a business plan?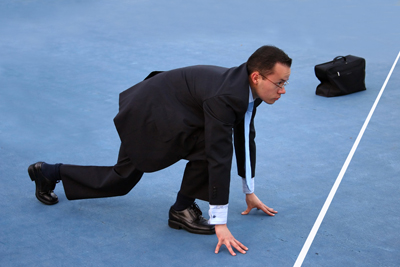 Pasco EDC is hosting a class on "How to Start a Business: Business Basics and Writing a Business Plan". This seminar will be held on Friday, February 24th from 8:30am - 10:00am, and will be led by Carol Hendrix of USF's Small Business Development Center (a partner of the Pasco Enterprise Network). Starting a business requires a tremendous amount of planning, a strong knowledge of local, state, & federal guidelines & requirements, a detailed picture of your potential market, a source of financial options, calculations on start up costs, and access to a wealth of business & industry knowledge. Get a head start by attending this seminar! There is a $5 charge for a light breakfast. To make a reservation go to: http://www.pascoedc.com/event/17/How-to-Start-a-New-Business-Create-a-Business-Plan
(Read More)
---