Pasco County Blog
2012
September 24, 2012
Pasco Iron and Metal Wins Manufacturing Industry of the Year Award

Congratulations to Pasco Iron and Metal, this year's Category 1 Manufacturing Industry of the Year award winner! PEDC Manufacturing Industry of the Year Category 1 | 2012 from VHVIDEO.COM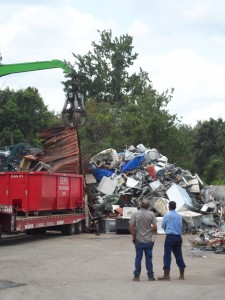 Established in Land O' Lakes in 2007, Pasco Iron and Metal specializes in servicing industrial customers with their recycling needs. They purchase scrap metal from public, service, repair industry and manufacturers that produce metal by-products and recycle those materials. They can recycle just about anything! In fact, they recycled all the metal from the demolished Kennedy Launch Pad, and also recycled the metal from the retired CENTCOM building from MacDill Air Force Base. The company recently constructed a brand new 6,000 sq. ft. warehouse for processing and storage of scrap metal, added several scrap metal storage containers and also purchased a new scrap metal shear (which is used to cut huge scrap metal pieces into smaller required sizes). They also ship tons of materials all over the world and export to such places as China, Korea, Pakistan, Germany and Japan. Because of the new CSX Spur, in partnership with Tibbits lumber, they utilize the rail right of way which has allowed them the ability to sell internationally. With the new million dollar plus expansion and capital investments the business has increased their market range and added 7 new positions. They have used Career Central for hiring needs and also offer vacation time and tuition reimbursement for the new employees. The company currently has 21 employees and just graduated their first intern who trained for the scrap metal business management. They also have trained employees for new FL statues taking effect July 1st to help eliminate purchasing of stolen metals. Just a few of the organizations this company is involved with are: The Great American Cleanup, Metropolitan Ministries, Oasis Pregnancy Center, Make-A-Wish Foundations, Bayside Church, Rotary, First Baptist Academy, The Pasco Economic Development Council, American Heart Association, Special Olympics, and Boyscout troops. And that's just to name a few! They are also a Member of Florida Recyclers Association and serve on the board for Keep Pasco Beautiful.
(Read More)
---
March 16, 2012
Financial Firms and Shared Services Companies Love Pasco!

DID YOU KNOW? Tampa Bay has emerged as the preferred destination for corporate shared services operations – a claim easily backed up with the fact that 10% of the Fortune 50 and 9% of the Fortune 100 have located here. Tampa Bay hosts more than 40 back office and shared services operations that employ over 40,000 local residents. Major financial firms include:
Raymond James Financial
T. Rowe Price
JPMorgan Treasury Technologies
PriceWaterhouseCoopers
Franklin Templeton
Citigroup
Other big names in Tampa Bay are:
Coca Cola Enterprises
FedEx LTL Administrative Center
Geico Direct
Lockheed Martin
MetLife
State Farm Insurance
Key decision factors that brought these companies to Tampa Bay:
Access to human resources talent – particularly four year college trained individuals. There are over 64,000 four-year college students in the area.
Tampa International Airport – non-stop access to nearly 70 major North American cities with competitive fares.
Attitude toward business – the local governments and business leaders have a strong interest in supporting the growth of back office and shared services operations in the Tampa Bay area.
Competitive operating costs – the cost of labor and real estate is substantially less than in New York City. Labor is estimated at 15-20%+ less than in New York City and real estate is estimated at 50-70% less than in New York City.
Why wait? Why not make the move to Pasco County. We've got thousands of entitled acres, I-75 access and a huge talent pool waiting for you! JPMorgan Treasury Technologies
(Read More)
---
March 9, 2012
One of the World's Most Admired Companies is coming to Pasco

Last week, Raymond James Financial was named among the "Worlds Most Admired Companies" by Fortune magazine. Headquartered in Saint Petersburg, Raymond James ranked No. 4 among securities firms. Raymond James joined 9 other companies from Florida who made the list (a total of 4 from Tampa Bay). The 2012 list is available online at Fortune.com and will be featured in Fortune's March 19 issue.
Where are the World's Most Admired Companies?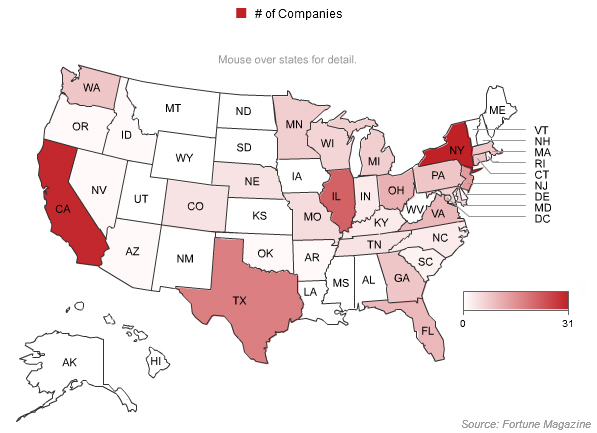 Raymond James Financial selected Pasco County for a 200,000 square foot expansion of its Tampa Bay operations. The initial phase of the project is expected to create 750 new jobs. The Pasco County Board of County Commissioners approved an aggressive package of incentives to make the Wiregrass location their obvious choice in Tampa Bay. In addition to the initial 200,000 square feet of office space, Raymond James Financial secured enough property to complete a future build-out that could total 1,000,000 square feet.
(Read More)
---
February 16, 2012
Florida Companies to Watch… We've got plenty of those in Pasco!

Pasco County and Tampa Bay as a whole is experiencing a revolution of innovation. Tampa Bay is on fire, really, with exciting an explosion of companies who are making headlines globally. Sure there are many companies to watch in Florida, but we'd bet the majority of them are right here in the Tampa Bay area, and quite a few from Pasco County!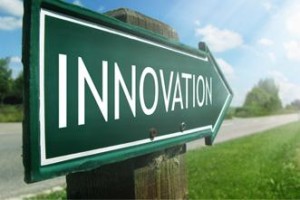 After all our own Odessa-based Dais Analytic just made Forbes Magazine's #2 Energy Companies to Watch in 2012. We have many other companies here in Pasco that are leaders of innovation their industries like PQI (Power Quality International), PharmaWorks, or Seaway Plastics, and the list goes on and on! The Florida Companies to Watch program has just opened its gates to begin nominating companies, perhaps even your own! To be eligible for the award, a company must be headquartered in Florida, be a privately held, commercial enterprise that is currently in a stage of growth and past the start-up phase, with between six and 99 full-time equivalent employees and annual revenue in 2011 between $750,000-$50 million. Companies in all industries throughout Florida are invited to apply. To apply go to: http://florida.companiestowatch.org/
(Read More)
---