Pasco County Blog
2013
August 5, 2013
Tampa Bay is America's Most Hospitable City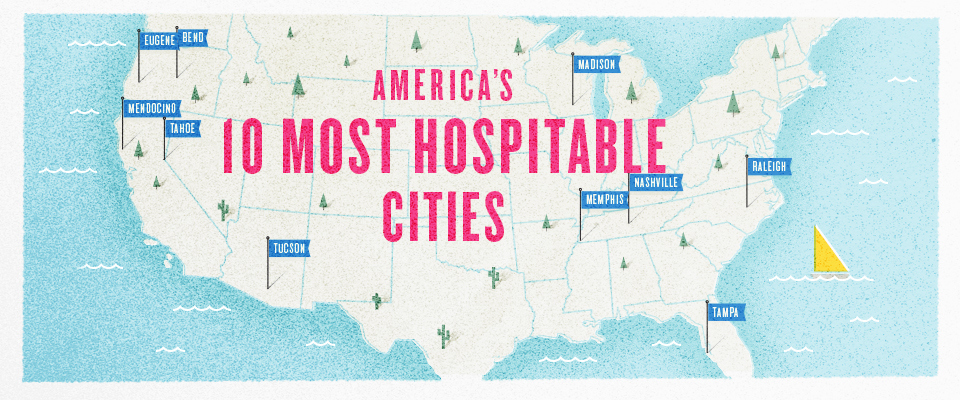 Tampa Bay recently ranked the #1 Most Hospitable City in America. According to a recent article on BuzzFeed.com, "If you've got a family or are looking for bit of unusual adventure, head to Tampa Bay." Under the top three things to do in Tampa Bay, they list hand feeding a giraffe at one of Pasco County's favorite attractions, the Dade City Giraffe Ranch.

Tampa Bay is also one of the friendliest places for businesses! Pasco County and Tampa Bay as a region have been working hard to tell others that Florida's business climate is the best in the nation. Did you know? According to the Tampa Bay Partnership, more than 15,700 New Jobs Created In Tampa Bay In First Half Of 2013. The Tampa Bay region leads the state of Florida in job creation, surpassing other metropolitan areas such as Miami and Orlando. Recently, several new companies have decided to relocate or expand their businesses in the Tampa Bay region, including Bristol-Myers Squibb, the Depository Trust & Clearing Corporation, Humana, Inc. and O'Reilly Auto Parts. In addition, online retailer Amazon announced it is bringing 3,000 new jobs to Florida, many of which have the potential to land in Tampa Bay. Below are some highlights of key relocations and expansions in the Tampa Bay region in 2013: (Pasco County companies highlighted in green)
| | |
| --- | --- |
| Adams Arms | 30 jobs |
| Beacon Aviation | 30 jobs |
| Bristol-Myers Squibb | 580 jobs |
| Cardinal Solutions Group | 35 jobs |
| Draken International | 55 jobs |
| Depository Trust & Clearing Corporation | 285 jobs |
| Honeywell | 50 jobs |
| Humana, Inc. | 170 jobs |
| Humana Cares/Senior Bridge | 100 jobs |
| Lightport (InvestCloud) | 35 jobs |
| Mercedes Medical | 50 jobs |
| Motorworks Brewing | 30 jobs |
| Nationwide Title Clearing | 60 jobs |
| O'Reilly Auto Parts | 300 jobs |
| SB Manufacturing | 75 jobs |
| Tampa Bay CoPack | 45 jobs |
| United Medical Corporation | 75 jobs |
| Verizon | 100 jobs |
Is your company expanding? Are you working with a client on site selection? Next time you are planning a vacation, come visit us in the friendliest City in America. Your company will thank you for it!
(Read More)
---
July 8, 2013
Pasco-based College and University featured in Forward Florida magazine

It is not surprising that both Pasco-Hernando Community College and Saint Leo University are making headlines yet again! Both educational institutions have making strides in developing programs to better equip Pasco County's future workforce with the skills in high demand by companies around the Tampa Bay area.
Pasco-Hernando Community College
Pasco-Hernando Community College is building a beautiful new high-tech campus in Wesley Chapel, Florida. The new campus will offer business and healthcare programs to train workers for jobs in lucrative medical and technology fields while strengthening PHCC's collaboration with local business and industry. PHCC will soon begin offering four year degree programs and is set to change their name by 2014. Forward Florida recently featured PHCC's ranking among the Top 100 Most Affordable Colleges Online: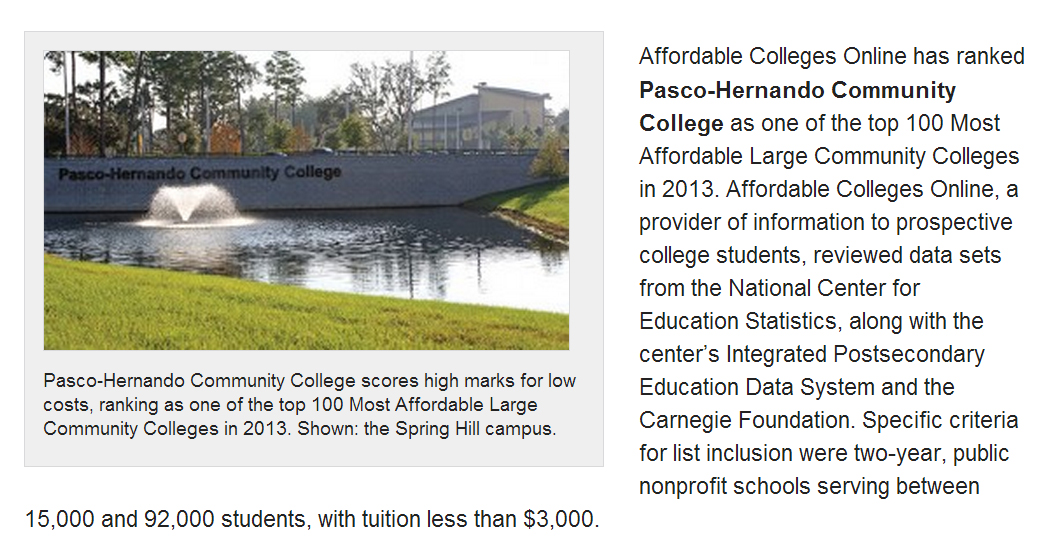 Saint Leo University
It's been an outstanding year for Saint Leo University. The university's Master of Business Administration degree with a specialization in Sport Business was recently ranked an international leader by the London-based publication Sport Business International. The campus completed its new state of the art residence halls that were featured on Animal Planet's TV show Tanked. Making national news again, Dr. Kirk highlighted the university's programs for veterans on Fox & Friends on a special Veteran's Day episode. Forward Florida recently featured Saint Leo University's latest contribution to helping build Tampa Bay's workforce which includes a new education center with classroom space at the SYKES contact center in Lakeland, Florida: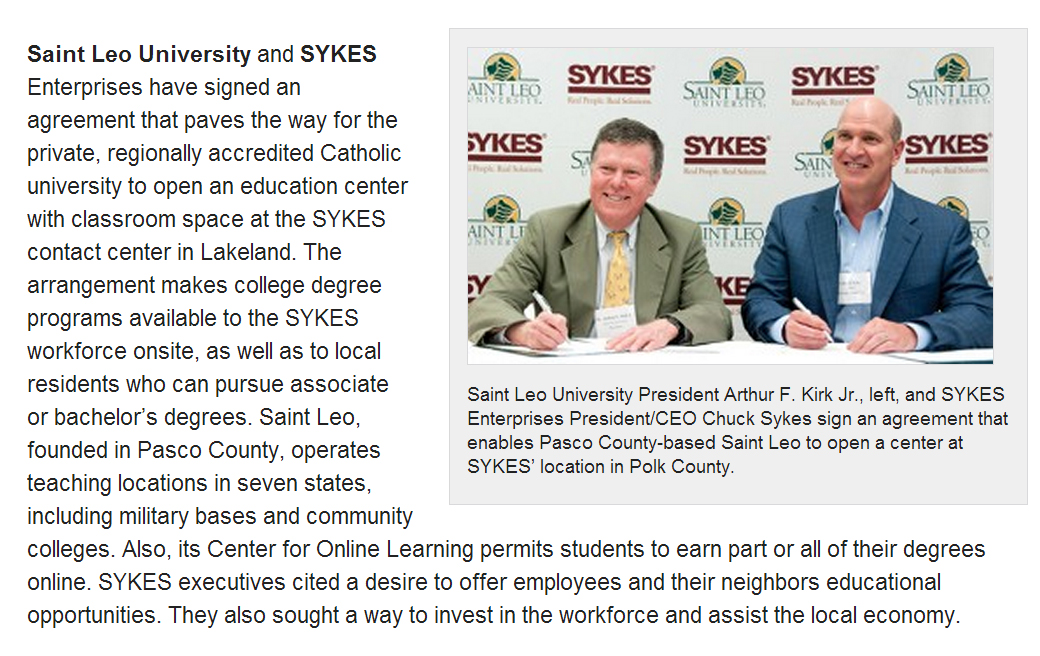 Source: Forward Florida
(Read More)
---
May 6, 2013
Career Academies @ work in Pasco County

James Kelly, a student at Zephyrhills High School is proof that industry certifications help get you hired. Did you know? Web Design, Digital Design and IT students at Zephyrhills High School are getting certified in Adobe and Microsoft Office?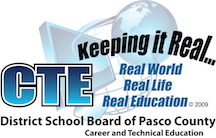 It's true! James Kelly, used his industry certifications to obtain a job as a certified technician at Staples. Last year, in the website design classes at Zephyrhills High, James acquired certifications in Adobe Dreamweaver, Flash Professional, and Photoshop earning him the Adobe Certified Associate (ACA) credential. He also became a certified Microsoft Office Specialist (MOS) by passing the exams for various software components through the Introduction to Information Technology course at Zephyrhills High School. His managers at Staples were impressed when he told them about his certifications and were a main factor in their hiring decision. James's certifications and his experiences in the business program at school influenced his decision on the selection of a career path. He will be attending the University of South Florida in the fall and will be majoring in Management Information Systems at the College of Business. Has your organization taken the step to get involved with a career academy? If not, it is a great opportunity to train the future workforce and find future employees like James Kelley, to work for your company. Contact Rob Aguis Director of the Office for Career and Technical Education for Pasco County Schools: (727) 774-2200 or (813) 794-2200.
(Read More)
---
April 22, 2013
Pasco County's Academy of Engineering at River Ridge is preparing your future workforce!

One of the biggest questions companies have when deciding where to move their company is, "Does the area have enough qualified workers?" Did you know that the average age of a highly skilled U.S. manufacturing worker is 56 years old? Why is this more important now than ever before? Because soon, the baby boomer generation will be retiring and before that happens we have a responsibility to train the next generation to fill those jobs. One way Pasco County Schools is working to train the future generation is through its Career Academies program. Here are a few facts I bet you didn't know about Pasco's Academy of Engineering at River Ridge High School:
• 197 students enrolled in the Academy and 22 are on school choice • 13 students earned college credit last year from Rochester Institute of Technology (RIT) • 12 students received a paid internship with engineering companies over the summer • 4 students are continuing to work for the engineering companies after school • 5 students have completed portions of the MSSC (Manufacturing Skills Standards Council) certification • 22 students inducted into National Technical Honor Society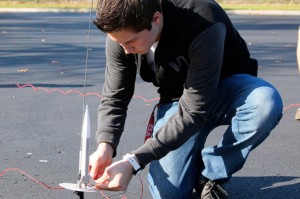 What exactly is a "career academy"? Career academies combine college preparatory and career and technical curricula, united by a career theme, such as health care, finance, hospitality, engineering, business, agriculture, or commercial art and design, and lead to industry recognized certifications. In Pasco, we are finding that student internships are paying off! Here's the latest success story about how one local company is working with the career academies to inspire and create their future workforce: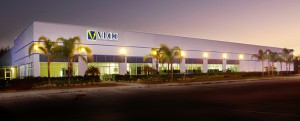 Recently, two students were selected for a coveted internship/ scholarship program ( I I -VI Scholarship) at VLOC. VLOC is a leading supplier of optical components for the industrial, medical, scientific, instrumentation, military, and telecommunication markets. Out of 167 applicants, Andrew Saparito and Amar Patel were selected to fill the only two positions available. The students worked full time as interns for VLOC this past summer and are currently working part time. The scholarship provides each student with $10,000 per year to be applied towards college expenses. If they continue to work at VLOC during their summers, they will be guaranteed $40,000 for their college education.
(Read More)
---