Pasco County Blog
2014
October 17, 2014
BB&T Center for Innovation & Technology Opens at Saint Leo University

Saint Leo University and business partners Wednesday celebrated the opening of the BB&T Center for Innovation & Technology at the Donald R. Tapia School of Business. The center, made possible by a generous gift from BB&T Bank, encompasses the fourth floor of the School of Business building. Highlights of the center are the Cybersecurity Laboratory, which supports the teaching of the university's new master's degree in the field, and the Collaboration Zone, where business students work on real-world projects for area companies and nonprofits.
Tapia Business School Dean Michael Nastanski and University President Arthur F. Kirk, Jr., greeted guests and expressed appreciation for business support in collaborative attempts to improve the economy and career opportunities for graduates.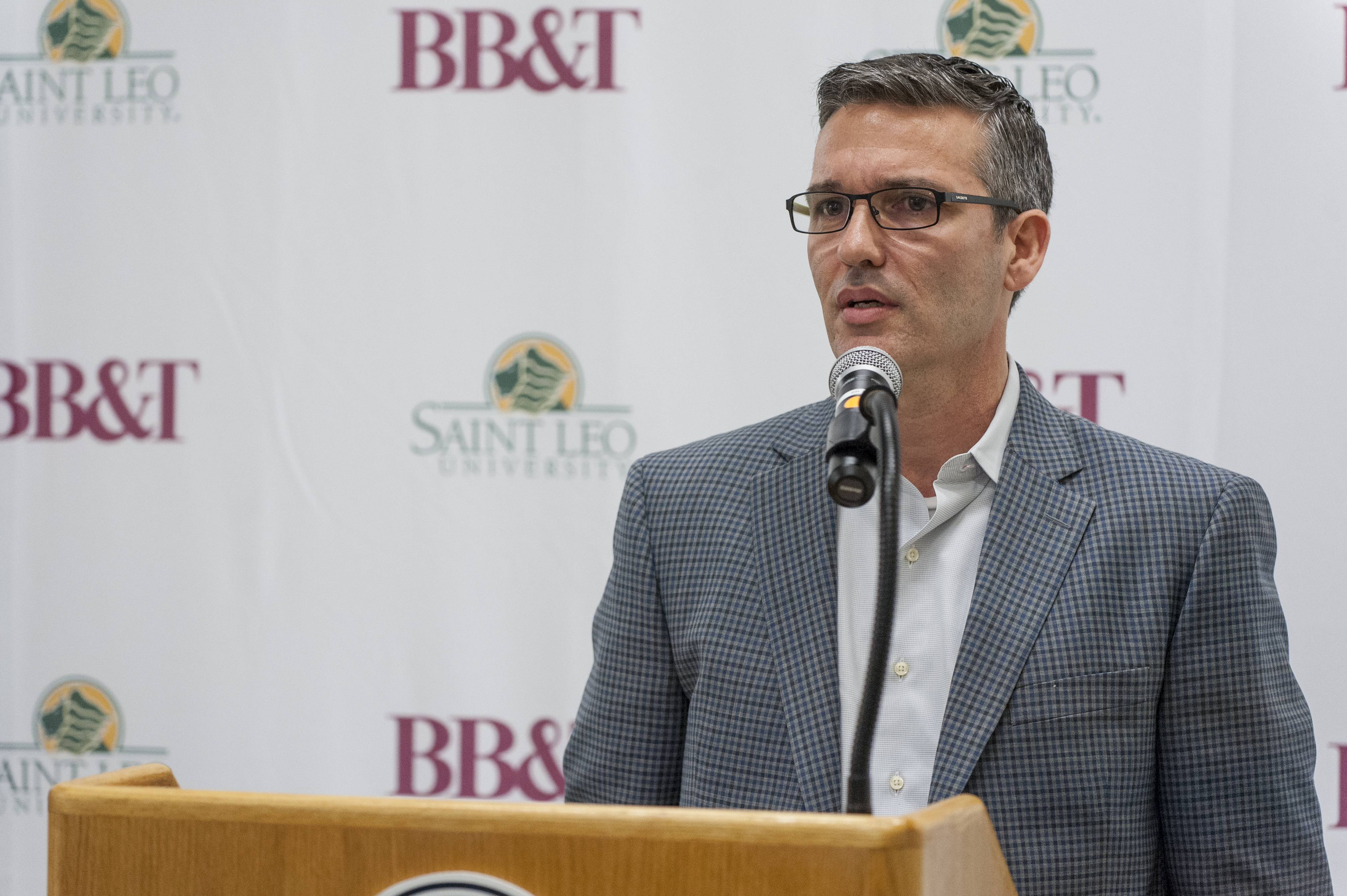 BB&T West Florida Regional President J. Kenneth Coppedge commented on the growing concern in the business world about cyber threats and the resulting need for trained cybersecurity analysts. "If I were a young person," he said, noting the Saint Leo business student at the gathering, "this is the area of opportunity that I would want to be a part of." Tampa technology executive Anthony DiBenedetto, who is also chairman and CEO of Tribridge, also emphasized career possibilities in brief remarks. Cyber concerns affect every company in the world, he said. He applauded the university and the Tapia School of Business for creating a program that he predicted will help students, companies, and the regional economy: "This is a really big deal to the area." John Hagen, president of the Pasco Economic Development, who was present at the opening, agreed with his fellow executives that concerns about securing business data will only grow. "This is a long-term trend, and the fact that Saint Leo has stepped out in front is just terrific," he said. Mr. Hagen, like others, noted that the last time he had been on the fourth floor of the landmark academic building a year ago, is was unfinished and the walls and floors were bare concrete. That is because the university did not have an immediate use for the top floor of the 48,000 square-foot, high-tech teaching facility when it was opened in 2011. But Dr. Kirk and administrators reasoned that it was wisest to build a fourth floor anyway for future uses that would undoubtedly arise. Plans for the center came together a year ago, and now the floor is completely outfitted. For more information on cybersecurity and computer science programs at Saint Leo, contact Dr. Vyas Krishnan at Saint Leo at vyas.krishnan@saintleo.edu.
(Read More)
---
August 18, 2014

Zephyrhills Airport Manager Receives Top Honors

Zephyrhills Municipal Airport Manager, Mike Handrahan, has been named the Federal Aviation Administration's (FAA) General Aviation Airport Manager of the Year for the Southern Region Airports Division.This is the second time since 2010 that Mr. Handrahan received this recognition. The Aviation Airport Manager of the year is someone who has exhibited exceptional aviation leadership, has tirelessly worked to promote the aviation industry, or has striven to achieve efficiencies and improved productivity with their organization.
"Last year was a big year for the Airport, but I must say, I didn't see it coming. To be recognized by your peers and colleagues is a tremendous validation and really gratifying." - Mike Handrahan
Contributing to Handrahan's recognition are the following major accomplishments:
Completion of over $5 million in Airport improvements
Recruitment of two new key businesses to the Airport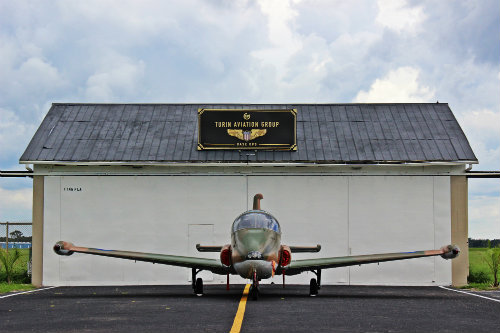 Airport improvements undertaken with Handrahan's leadership included a newly rebuilt 5,001 x 100 ft runway with LED edge lighting, new PAPI's and RNAV IFR approaches, new taxiway lighting, fuel farm upgrades, and other aviation-friendly improvements. Handrahan played the lead role in recruiting the Turin Aviation Group, an unmanned aviation technology testing group, and Rotors of America, a civil aviation pilot training facility. Both companies service government, regional, national and international clients and have leased airport property to meet their developing aviation market needs. Handrahan was also instrumental in landing two additional non-aviation businesses at the East Side Airport Industrial Area and a third company which recently accepted a job creation incentive package offered through Pasco County. Zephyrhills Municipal Airport, centrally located adjacent to I-4 and I-75 in the Tampa-Orlando Super-region, is the only publically owned and operated airport in Pasco County.
"Mike brings a wealth of aviation expertise and business acumen to Zephyrhills and is key to uncovering the great potential of our aviation-related economic assets. Mike has proven that, clearly, Zephyrhills is the place you want to land your plane and your business." - Vonnie Mikkelsen, Greater Zephyrhills Chamber of Commerce Executive Director
Zephyrhills a is a community of approximately 14,000 residents located in booming Pasco County, the growth corridor for Tampa Bay, and a central part of the Tampa-Orlando Super-region. The City is known for its pure, clean water. Zephyrhills Natural Spring Water―a Nestles America brand―has been bottled in Zephyrhills using water from the Crystal Springs natural preserve for more than 50 years. First-class medical institutions like Florida Hospital Zephyrhills and Florida Medical Group have campuses in Zephyrhills, and the town abounds with recreational opportunities for thrill-seekers who find their way from around the world to Skydive City, as well as for business, recreational aviators and hobbyists who love the convenience and accessibility of the Zephyrhills Airport. Golf, parades, festivals, hiking and biking trails, fishing and historic district shopping and dining make up the perfect combination for anyone pursuing the "Healthy 100" lifestyle.
(Read More)
---
July 9, 2014
2014 Health Care Hero Awards

Pasco County is shining in the Tampa Bay Business Journal's 2014 Health Care Heroes Awards with a total of four people from Pasco making it to the list of Top 29 Finalists. The Annual Healthcare Heroes Awards honor outstanding individuals and organizations in the health care industry. The following people from Pasco County companies are finalists:
For more information about the 2014 Healthcare Heroes Awards visit the Tampa Bay Business Journal: http://www.bizjournals.com/tampabay/news/2014/07/09/judges-name-2014-health-care-heroes-finalists.html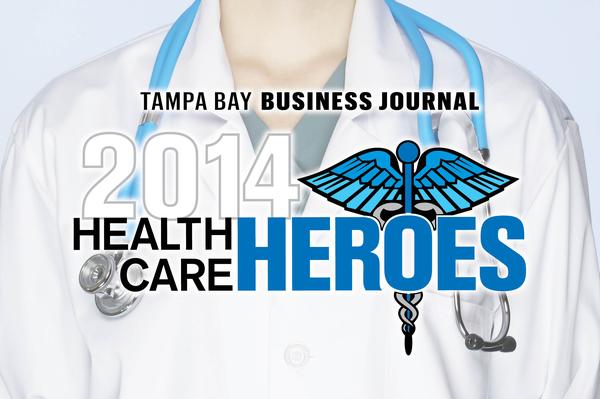 (Read More)
---
June 30, 2014
Pictures from SMARTstart New Port Richey Business Incubator's Open House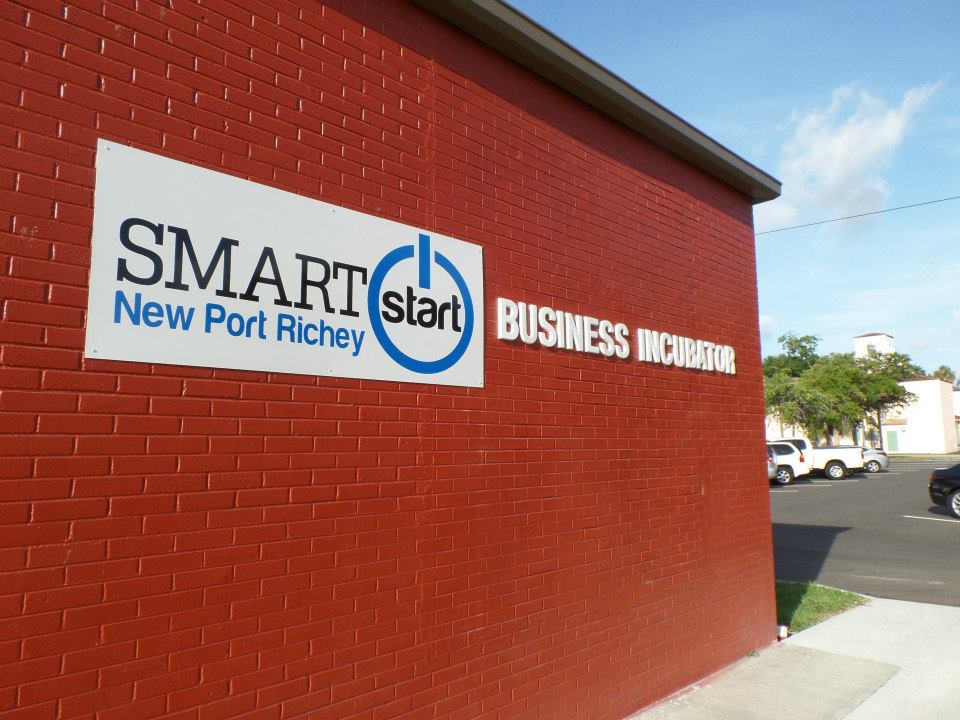 (Read More)
---
June 27, 2014
SMARTstart New Port Richey Celebrates Grand Opening

Entrepreneurs, small businesses, public officials, and the community gathered together this week to celebrate the grand opening of the new SMARTstart New Port Richey Business Incubator. The incubator located at 6345 Grand Boulevard is in a building that used to be a post office in the 1950s.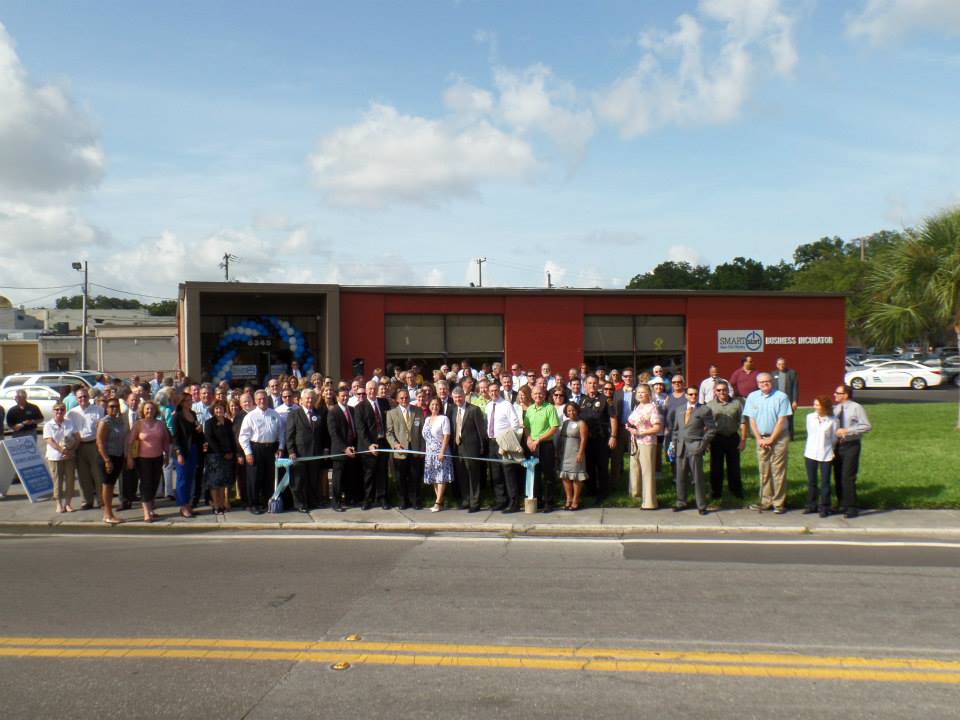 Managed by the Pasco Economic Development Council, Inc., SMARTstart is the first program of its kind in Pasco County. At the SMARTstart business incubator in New Port Richey, entrepreneurs and startups work in a collaborative environment with other small businesses. Members have 24/7 access to an office space, as well as co-working space with free Wi-Fi, a mail box, conference room space, seminars and classes, and one-on-one mentoring. In addition, SMARTstart residents have access to a network with other businesses, local organizations and community partners. "Incubators provide the training, support, facilities and strategic alliances needed to help startups grow. We have several upcoming classes scheduled during the month of June," said Krista Covey, Pasco EDC's SMARTstart program director. "If someone is trying to start a business or working out of their garage, SMARTstart can help them take their business to the next level." Pasco EDC is putting the call out to all entrepreneurs looking to get a smart start in Pasco County. Startups can occupy office space up to six months for free through the SMARTstart program and other discounts are available for college students starting a business. For more information visit SMARTstartPasco.com
(Read More)
---
June 13, 2014
5 Ways Being an Entrepreneur is Like Being a Dad

Fathers and entrepreneurs work hard every day. You may think they don't have much in common, but here are five ways entrepreneurs and fathers are very much alike: 1.) You have to keep their interest.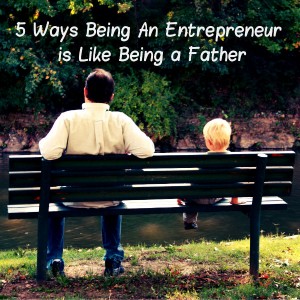 Toddlers basically give you three seconds of attention before they are on to the next shiny toy they see. Customers are the same. Always looking for a better deal or a newer gadget. When you are an entrepreneur you have to learn to keep their interest on your product before they leave and shop elsewhere. How do you do that? Be interactive. For example, when someone window shops it is easy to see a product you like and be able to walk on by, but the minute you walk by the kiosk that is selling helicopters and they let you fly one, your engaged, and its hard to say no. Who doesn't want to fly a helicopter? So, interacting with your customers, showing them how your product works, and letting them see it in action, will keep their interest. 2.) Your constantly chasing after them. At about the age of two, once your kids begin to walk you get your own free workout program as a parent! That's right, you are constantly chasing after them.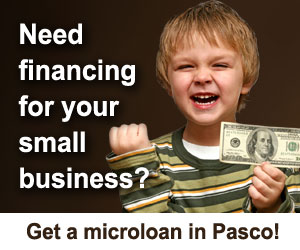 Entrepreneurs do the same thing, whether you are chasing down customers or venture capital, you are running for sure. Sometimes entrepreneurs are chasing after so many avenues they miss customers that are right in front of them, or resources they may not know about. It is important to take a step back and look around, reevaluate your course and see if there are customers you could be missing. If you need financing, find out what local resources are available. Maybe there is an alternate route you can take like crowd-funding, or a microloan. 3.) It's your job to guide them to make the best decision. Kids go to school and learn from their teachers, but it is the parent's responsibility to ultimately guide them to make good decisions in life. In the same way, entrepreneurs and small business owners need to be that guide to help customers make a good decision about purchasing their product. It starts with educating your customer. Teach them about your product, but also about your competitor's product. Help customers understand why they should buy your product or use your service over one from another company. 4.) You need to gain their trust. Middle school is a tough time for parents. If you haven't earned your child's trust by the time they hit 6th grade, you are in for a rough course. In business, it is important to gain your customers trust so that they keep coming back to you. Do that by being honest with them. Lay out all of the advantages and disadvantages of your product or service compared to others. And by all means, treat your customers with respect. Once you have their trust, you've earned a customer for life. 5.) If you do all of the above, they will take care of you in the end! As we get older we often wonder if our kids will take care of us in our old age. In business, we wonder if we can keep the loyalty of our customers and if we can grow the business to a stage where it will survive for several years. If you do all of the above chances are your customers will be loyal to you. Like parenting, owning a business isn't easy, its a lot of work. William Shakespeare once said, "It is a wise father that knows his own child." So to all of the entrepreneurs out there, get to know your customers, interact with them, guide them and gain their trust. And, while you grow your business, Pasco EDC, your local economic developer, will be there to support you. Happy Father's Day! For more information on Startup and Small Business Programs in Tampa Bay visit www.SmartStartPasco.com
(Read More)
---
June 9, 2014
Pasco EDC sweeps the marketing awards at 2014 Florida Economic Development Council Conference

Pasco Economic Development Council, Inc. was awarded three marketing awards on Sunday, June 6 by the Florida Economic Development Council at the 2014 FEDC Conference held at the Grand Hyatt Hotel in Tampa. Pasco EDC was recognized for their efforts in marketing Pasco County in the following categories:
A big thank you to the Pasco EDC Marketing Task Force for helping us spread the good news about Pasco County!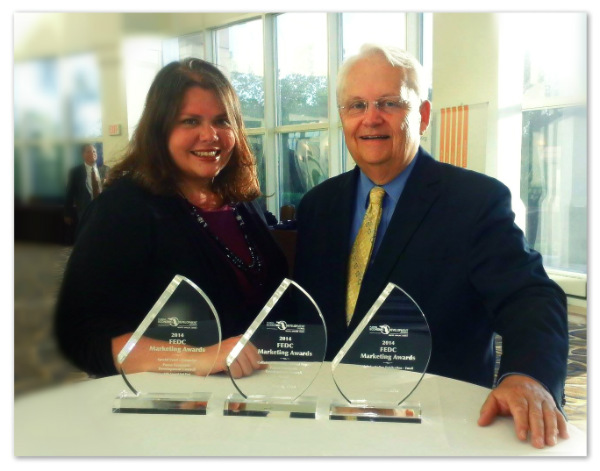 (Read More)
---
June 4, 2014
Tampa Bay ranks #8 on 2014 Best Cities for Staycations

Tampa Bay is one of the most beautiful places to live in the United States, but it is also a great place to take a vacation! That is why when Wallet Hub searched for the "2014's Best Cities for a Staycation" Tampa Bay ranked high as #8.
FUN FACT: Did you know there are more zoos and aquariums in Tampa Bay per capita than anywhere in the United States?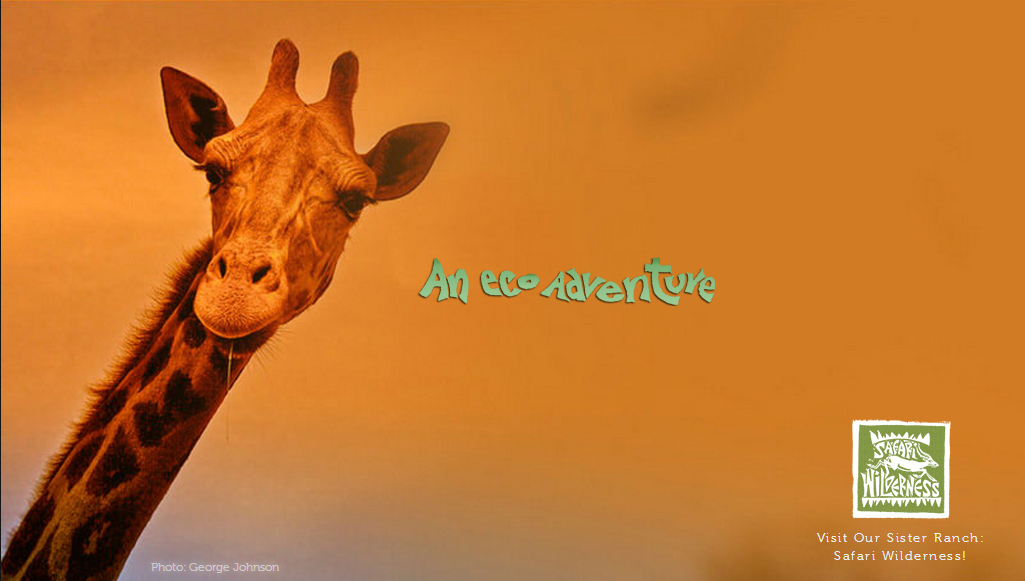 Pasco County is home to the Giraffe Ranch which includes 47 acres of rolling countryside adjoining Florida's second largest wilderness area, the Green Swamp. With huge live oaks, native orchids, lush pastures and ephemeral wetlands, the ranch is also a native wildlife preserve. Every night up to 200 sandhill cranes roost on its grounds.
Looking for world-class tennis or golf? Pasco has both. Historic downtowns with great restaurants? Pasco has that too! Hiking, biking, birding, camping, fishing and kayaking, you name it! Pasco has the trails, lakes, rivers and parks you want for that perfect vacation or staycation.
So instead of planning a one-week vacation to Florida, don't you think it is time you moved your company here, and planned a staycation? We think so!
Click here to contact the Pasco Economic Development Council for more information on the savings and benefits of moving your company to Tampa Bay.
---
WalletHub evaluated 100 of the largest U.S. cities based on 20 important factors as it relates to staycations in the following categories: 1) Recreation Activities; 2) Food & Entertainment 3) Rest & Relaxation 4) Weather.
(Read More)
---
May 28, 2014
Quality of life is the X factor for entrepreneurs and tech companies

"One of the most often cited reasons for the location of a new business is quality of life." - Area Development Online
Entrepreneurs want to start a business in a location that makes economic sense. Low taxes are often a factor, but according to Area Development Online, quality of life matters, and the CEO must also want to live there. When it comes to technology related companies, this is especially true because they can work from anywhere in the world!
"Quality of life, though not always the first consideration in deciding where to start a business, can be the X factor that differentiates two competitive metro areas." - Area Development Online
With the competition to bring companies to a region becomes more competitive, areas are offering more like incentives and workforce training. Many locations have some of these factors but not all. What if there was a place that had everything the company needed as it relates to low taxes, training grants, incredible job creation incentives, and fast permitting, AND had a quality of life that was second to none? Impossible one would think, but simply check out Pasco County, Florida.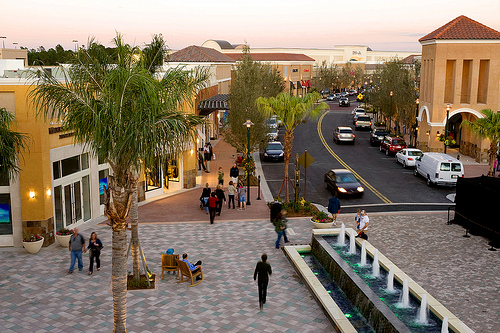 Florida is one of the lowest tax states for businesses in the United States. On top of it, CEOs pay no personal state income tax. Workforce training grants are readily available and Pasco County works with several partners including CareerSource to help businesses obtain the training they need. Over the last few years the County worked with local contractors through a roundtable, listening to their needs in order to streamline the permitting process and create a walk-through permitting process. As for job creation incentives, Pasco County has perhaps the most aggressive incentives in the State of Florida. Companies in Pasco's qualified targeted industries that are hiring 10 or more people at wages above their average county wage, can apply to receive anywhere from $2,000 to $5,000 per new employee depending on the average wage. For high-tech companies this is an incredible incentive. How is Pasco County's quality of life? Ask one of the many CEOs that have chosen to live in Pasco County. Pasco County sits at the top of the Tampa Bay super-region within 20 minutes of the Tampa International Airport. To the east of Pasco County is Disney World and to the west is the ocean, with several golf courses and nature parks in between. A CEOs dream really. No wonder Pasco County is booming! In Wesley Chapel, Trinity and Odessa, several new developments are planned to meet the growth the County is experiencing. Wesley Chapel has recently added the high tech Florida Hospital Wesley Chapel, a brand new state of the art campus for Pasco-Hernando State College, and just this week it was announced that Wesley Chapel will soon be home to Florida's largest ice hockey complex, suitable for Olympic teams. Is your company looking for a location with that quality of life "X" factor? Look no further than Pasco County. Source: The Regional Impact of Quality of Life on Entrepreneurial Decisions, Area Development Online
(Read More)
---
May 26, 2014
Attention 2014 Graduates! Tampa Bay is the best place to start a career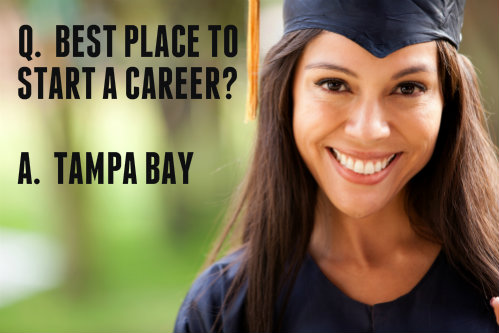 According to WalletHub's 2014 rankings, Tampa Bay landed on the top for best places to start a career in Florida, and #21 on the list of cities nationwide. That is good news for college graduates looking for a job. WalletHub analyzed and ranked the 150 most populous cities in the United States based on 18 metrics that included quality of life (average annual income, arts & entertainment, population ages, housing costs, population growth, etc.) and professional opportunities (number of jobs per 100,000 residents, technology jobs, workforce diversity, entrepreneurship, etc.) The number one defining issue at the International Economic Development Council's Leadership Summit in February was the "global fight for talent". In fact, this was pretty much the only issue. One of the challenges presented was:
Who will attract the Millennial generation, which is larger than the Baby Boomers?
The communities and states that draw in millennials and develop that generation's skills will make huge economic strides. In Pasco, we are already deeply engaged and prepared to do more to attract and train millennials to build our workforce. Here are just a few initiatives going on in Pasco:
Pasco Hernando State College has added two bachelor's degree programs and a new college campus in Wesley Chapel.
A proposal for a manufacturing skills training center is working its way toward pilot funding.
Additional career academies are being established in Pasco County Schools, including a partnership with Embry-Riddle University.
Pasco libraries are looking to become involved with innovative "maker spaces" where the public can go to learn new skills and design new products.
This is just a start. There's room to grow -- for Millennials -- in Tampa Bay -- in Pasco County.
(Read More)
---