Pasco County Blog
2014
May 6, 2014
People in America's biggest cities are migrating to Tampa Bay

Tampa Bay Ranks in the Top 20 Fastest Growing Metros in the United States.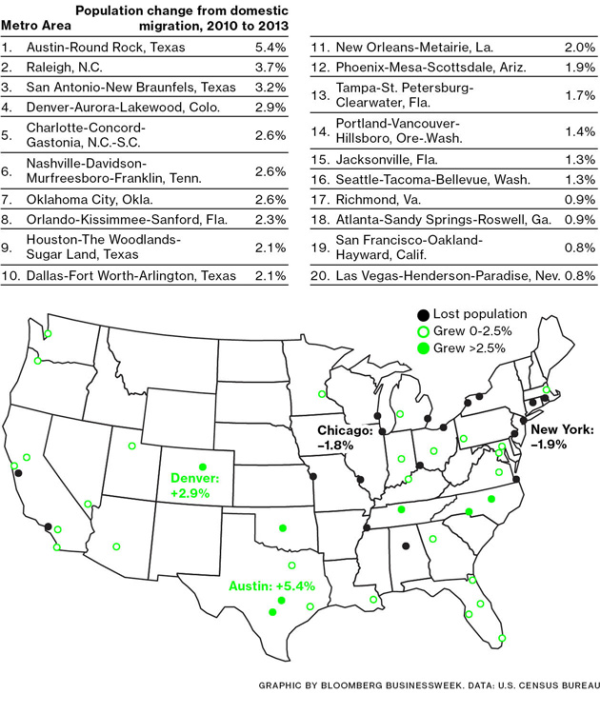 Recent numbers from the U.S. Census Bureau suggest a large population shift of people from America's biggest cities to cities like Tampa Bay, according to a recent article by Bloomberg Businessweek. This is no surprise to us here in Pasco County as the Wesley Chapel area has quickly become a hotbed for young entrepreneurs moving to Tampa Bay. What is driving people and their businesses to Florida? According to Bloomberg Businessweek, one of the driving factors seems to be real estate affordability according to data they found on the real estate site Trulia. But we think there is more to it than just that. Here is why many CEOs are choosing to relocate their company to Florida:
#1 for Individual Income Tax (Tax Foundation's 2014 State Business Tax Climate Index)
#1 Tax Climate in the Southeast for Business (Tax Foundation)
#1 for Individual Capital Gains Tax Rates (No Tax) (Small Business & Entrepreneurship Council)
#1 for Individual Dividends and Interest Tax Rates (No Tax) (Small Business & Entrepreneurship Council)
#2 Best State for Business (Chief Executive)
#2 Best Business Climate (Business Facilities)
#5 Best Business Tax Climate (Tax Foundation and Business Facilities)
#6 (up from #10 in 2013) Unemployment Insurance Tax Rank
Tampa Bay is Second to None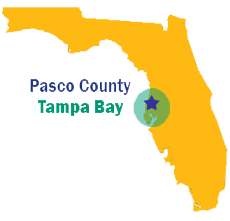 Although the article refers to Tampa Bay as a "second-tier" city, we believe that Tampa Bay is truly "second to none". Not only do we live in the region with some of the best beaches in America, with some of the nation's favorite theme parks and warm weather year-round, but Tampa Bay is also home to 35 of the Fortune 1000 companies, and is quickly becoming a hub of entrepreneurial activity for tech companies and other startups. Pasco EDC made the decision four years ago to concentrate on entrepreneurship and small scalable business development. This is paying off handsomely as the economy resurges to former levels, and the boom is really just starting to take off. There's plenty of room to grow in Tampa Bay. Source: http://www.businessweek.com/articles/2014-04-08/austin-or-bust-americas-biggest-cities-lose-people-to-the-urban-b-list Want to relocate your business to Florida? Contact us today and we will put together a customized savings and benefits sheet for your company.
(Read More)
---
May 5, 2014
Once CEOs visit Tampa Bay, they never want to leave.

Did you hear the story about the CEO that took a vacation to Tampa Bay? He loved it so much he decided to stay!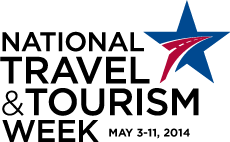 The U.S. Travel Association is celebrating National Travel and Tourism Week May 3-11, and to celebrate, we'd like to invite CEOs from around the world to come to Pasco County for a visit while they vacation in the Tampa Bay area. There is so much for CEOs to do here in Tampa Bay, and many find that once they visit, they never want to leave! So, if you are a CEO traveling to the Tampa Bay area, give us a call, we'd love to meet you and talk about the advantages of moving your company to Pasco County, Florida. And while you are here, check out this list! 5 Reasons CEOs Love Vacationing in Pasco County: 1.) Play golf, all day, every day An estimated 90% of Fortune 500 CEOs play golf, so Pasco County is the natural choice when it comes to great golf courses. Pasco is home to two Arnold Palmer designed golf courses, both at Saddlebrook Resort, as well as the course that "plays like North Carolina," Lake Jovita Golf & Country Club. Add to those the more than 300 holes in 20 public and private courses and the county is a golf-lover's dream! 2.) Go fishing Many entrepreneurs have had to "jump out of the boat" when starting a business. In Pasco there are so many eco-friendly opportunities from boating and fishing to paddling and other water sports. Pasco County has 20 miles of shoreline and numerous lakes and rivers ready to take CEOs on an adventure. 3.) Take a hike CEOs love getting out of the office and there is no better place to experience nature than by exploring Pasco County's natural beauty on foot or by bicycle. Take your time, observe wildlife or enjoy a relaxing picnic under a moss-draped oak. 4.) Jump out of a plane CEOs love taking risks, after all they had to start their own company right? If they like risks, business owners may love the thrill of skydiving. Skydive City is one of the world's premier drop zones that brings divers and spectators to Zephyrhills to leap into Tampa Bay's beautiful blue sky. 5.) Visit a local winery What CEO doesn't love a trip to a winery? Florida Estates Winery is located on a 3,600-acre working plantation, the winery is open daily for tastings, group tours and sales. Special events, fresh markets and wine classes offered throughout the year.
(Read More)
---
May 2, 2014
Florida is the 5th fastest-growing state for women-owned businesses

Did you know? Florida ranks as the 5th fastest-growing state for women-owned businesses. According to an article in Florida Trend, women in Florida are starting businesses at a faster rate than the nation's average. In the last 15 years, Florida has seen a 74% increase in women-owned small businesses.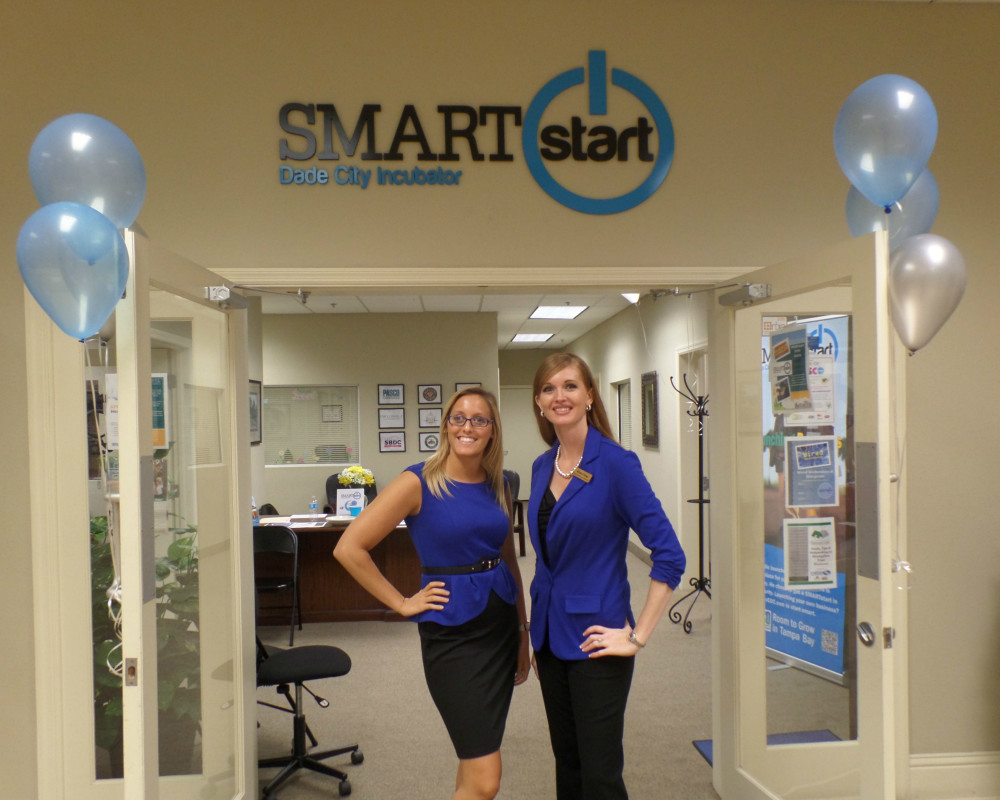 In Pasco County we work with small businesses every day, often referring them to our microloan program or to our newest project SMARTstart, a business incubator in Dade City (and soon to be location in New Port Richey). At least three microloans have been awarded to women-owned businesses in Pasco County as well over the last two years, and of the five onsite members at the SMARTstart Dade City Incubator, three of them are women including:
Offsite members of SMARTstart also include two women:
If you are a mom working from your kitchen table, or a woman trying to startup a business in Pasco County, contact SMARTstart Pasco Incubators to see how they can help!
(Read More)
---
May 1, 2014
Why Manufacturing is Important for Florida's Economy

Fun Facts about manufacturing in Florida:

More economic activity is gained for investments in manufacturing than in any other industry in Florida.
Each dollar invested in manufactured goods creates $1.43 of activity in other sectors—a multiplier that is double that of the service sector in Florida.
Florida private-sector average annual wages for manufacturing were more than $50,000 per capita, compared to slightly more than $40,000 per capita for all Florida private-sector average annual wages.
Florida manufacturers and exporters are a powerful combination for the state's economy. Manufacturing accounts for 85% to 90% of Florida's exports.
Manufacturers in Florida account for 5.1 percent of the total output in the state,employing 4.3 percent of the workforce.
Since 2000, Florida manufactured exports grew 148% while the national average was a 90% increase.
Florida ranks first in the nation in Manufacturing Export Intensity, the percentage of our total manufactured goods that are exported.
(Read More)
---
April 30, 2014
Florida Manufacturers celebrate the elimination of sales tax!

Today, Florida celebrated the elimination of the manufacturing and equipment sales tax on Florida's manufacturing companies. The new law is to encourage manufacturing companies to grow and locate in Florida. According to Enterprise Florida the elimination of the tax is expected to save the more than 18,000 manufacturing companies in the state approximately $141 million annually.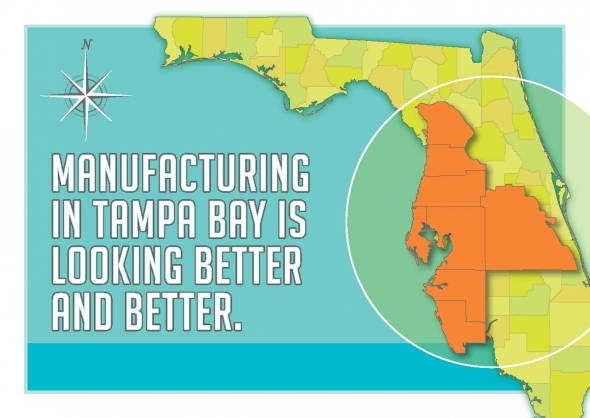 "The elimination of the manufacturing machinery and equipment sales tax removes a big hurdle for economic development in Florida," said Secretary of Commerce and president and CEO of Enterprise Florida, Gray Swoope. "The removal of the tax levels the playing field as we compete with other states in the Southeast for manufacturing jobs. When you combine the elimination of the tax with our strong workforce, top-ranked infrastructure and global access, Florida makes a very compelling case as a state that businesses must look at for location and expansion opportunities." Florida manufacturers are a powerful economic engine for the state's economy. In addition to removing the unnecessary tax on manufacturers, Florida's strong workforce and top-ranked infrastructure make it the perfect state for manufacturers. Florida ranks among the top 10 states for establishments manufacturing a wide range of goods, including aerospace products, batteries, food and beverages, communications equipment, pharmaceuticals, semiconductors, boats and more. Image Source: Tampa Bay Partnership
(Read More)
---
April 29, 2014
$45 million dollars earmarked for economic development in Pasco County
Excerpt originally printed in The Laker (4/24/14):
"Penny for Pasco starts a new round of funding in January, using an extra 1 percent sales tax to provide nearly $50 million in additional annual funding for Pasco County projects over the next decade."
"This time, however, nearly 10 percent of funds — or $4.5 million — has been earmarked toward economic development. And if spent the right way, leaders from the independent Pasco Economic Development Council say the impact of those funds could be tremendous, bringing new commercial parks and maybe even a convention center to Pasco County."
"'It should create jobs and it should grow the economy,' PEDC president and chief executive John Hagen recently told Pasco County commissioners during a workshop. 'If it doesn't do that, then it's not economic development. That means attracting businesses that actually bring money into the community.'"
"Of course, $4.5 million each year might not be the best way to accomplish that goal, Hagen said. But $36 million all up front? That can go a long way."
"'We think it's important to use leverage,' he said. 'We'd rather get some of that revenue upfront now, so that we can get more of an impact over the 10-year period, rather than wait. We need jobs and we need economic development now.'"
"That could mean borrowing up to 80 percent of the projected revenue over the next 10 years, and using revenue from those projects — or simply funds from Penny for Pasco itself — to pay it back."
"If commissioners were to take that route, the county could take the lead in attracting new businesses to Pasco, instead of losing them to neighbors like Hillsborough and Pinellas counties. That starts with a business park project, assembling land together somewhere in the county and earmarking all of it for commercial use."
It continues with speculation building — helping developers construct commercial space..."
Click here read the full article.
(Read More)
---
April 25, 2014
Pasco Iron and Metal completes construction of Rail Spur

As we we've been gearing up for this year's 28th Annual Appreciation Banquet and Industry Awards, we checked in with some of our previous winners and found out some exciting news. Pasco Iron and Metal (PIM) a former winner from 2012 in Category 1 for Manufacturing (small to mid-size companies) has just finished the construction of a 600 ft. rail road spur at at their yard located at 21240 Lake Patience Rd, Land O' Lakes.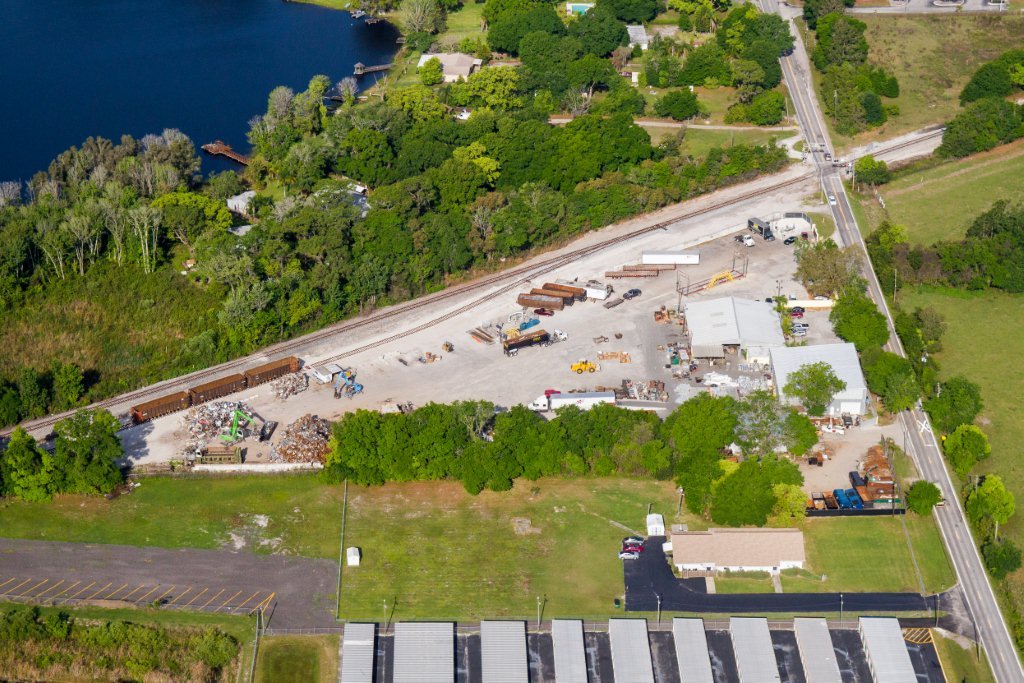 "This endeavor took a large financial reinvestment in our firm, years of planning and months of construction," said Phil Corcoran, marketing manager for Pasco Iron and Metal. "We are now the first Scrap Metal Recycling Facility in Pasco County and one of only a handful on the West Coast of Florida to have the capability to ship directly by rail." This addition will have numerous benefits to their firm as the company will now be able to ship scrap metal directly and more economically to their clients and the investment will allow them to handle a much greater volume. Because of the expansion PIM has added equipment and staff to facilitate the loading of the cars including truck drivers, heavy equipment operators and laborers. In addition, shipping by rail drastically reduces carbon emissions and makes their recycling process even more environmentally sound. Here's a video recap about PIM from their award in 2012: PEDC Manufacturing Industry of the Year Category 1 | 2012 from VHVIDEO.COM
(Read More)
---
April 23, 2014
Five Pasco Companies Rank in Tampa Bay's Top 100 Workplace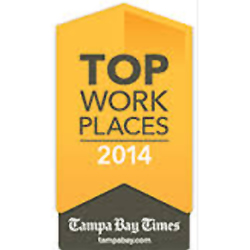 The following companies ranked in the Annual Survey of Top 100 Workplaces by the Tampa Bay Times:
We are happy to have these amazing companies in Pasco County! The Tampa Bay Times used an independent company to provide the research underlying the survey. More than 1,000 workplaces were invited to participate, which involved their employees who were willing to answer the survey from which 176 workplaces accepted. The resulting rankings are based solely on the opinions of the 30,352 employees who responded to the survey and reflect the actual workplace practices of the companies listed.
(Read More)
---
April 21, 2014
Have office furniture to donate? See SMARTstart's Wish List!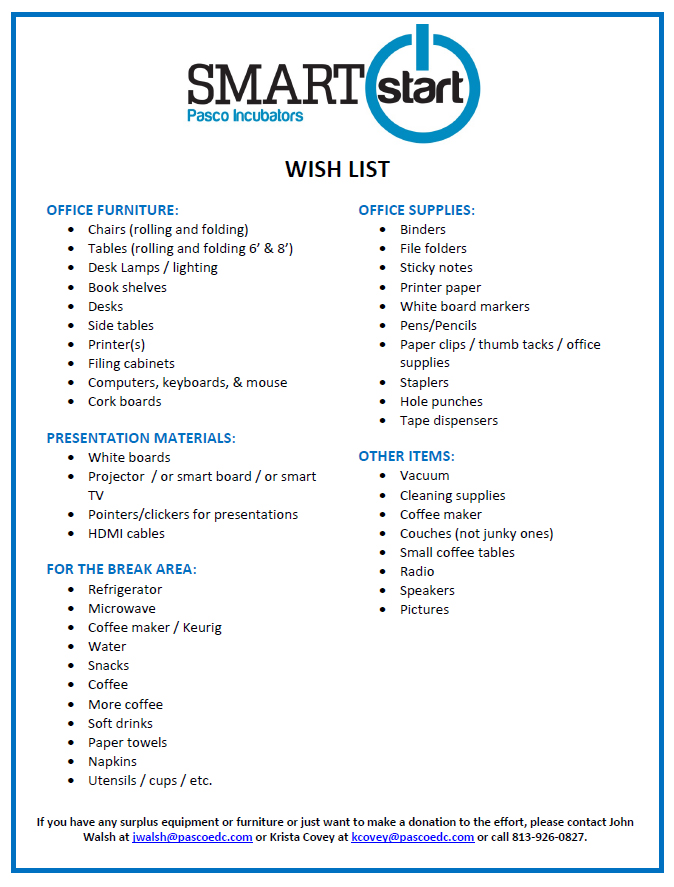 Pasco Economic Development Council started Pasco's first business incubator – SMARTstart – in Dade City just 7 short months ago and we are already FULL. We are excited to soon be expanding into more space and opening a new SMARTstart in New Port Richey. This is where you come in! We are in need of some basic office equipment, furniture and other items. Click here to see our "wish list" and we are reaching out to our valued partners for help collecting items that will help us develop new and growing businesses in Pasco County. As you can tell by the list, we need everything. If you have any surplus equipment or furniture or just want to make a donation to the effort, please contact John Walsh at jwalsh @ pascoedc.com or Krista Covey kcovey @ pascoedc.com or give us a call at 813-926-0827.
(Read More)
---
April 17, 2014
Seaway Plastics Engineering is one of Tampa Bay's Top Workplaces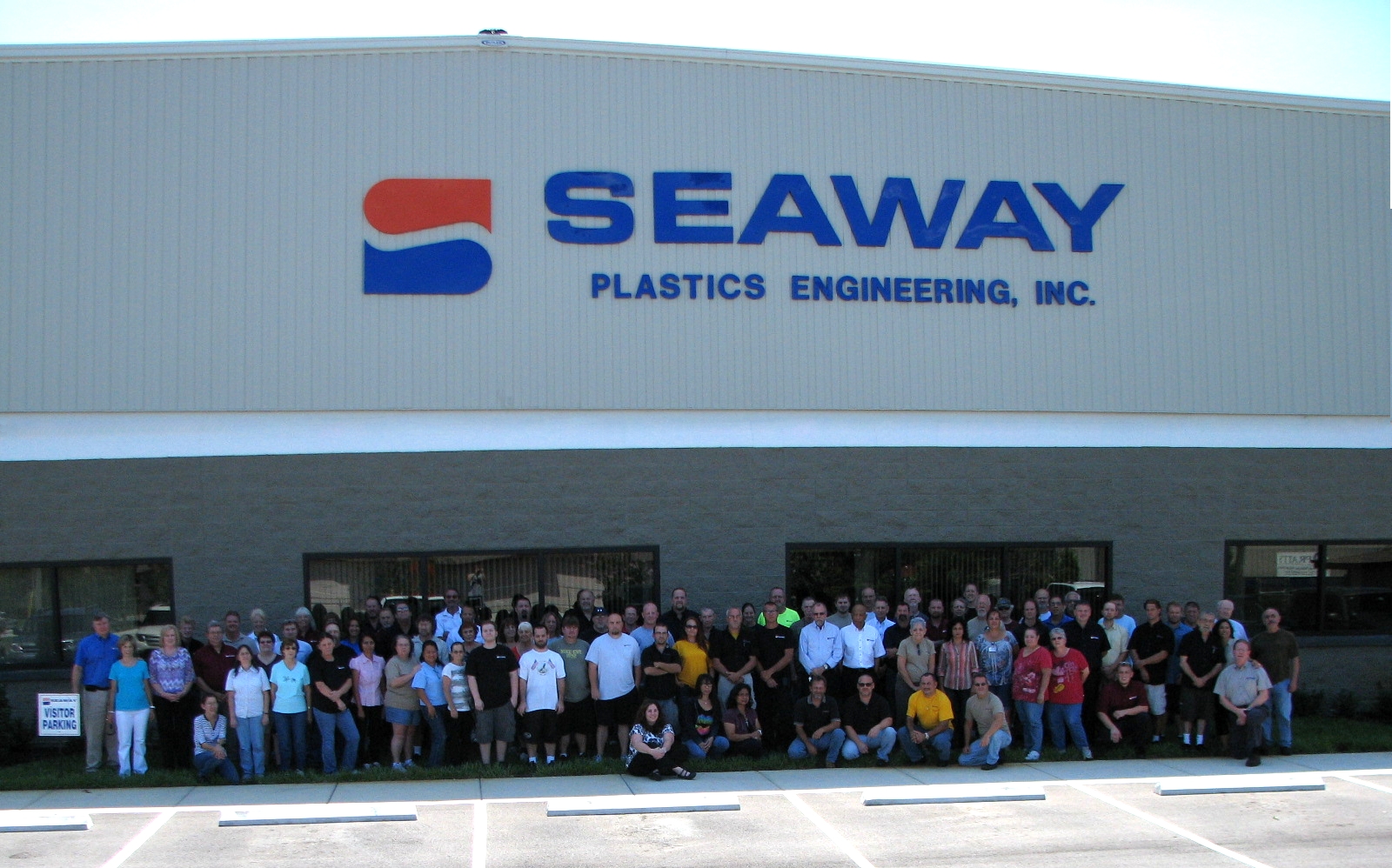 Several Pasco County organizations made the list of Tampa Bay's Top Workplaces by the Tampa Bay Times. One of which is local manufacturer, Seaway Plastics Engineering.
Seaway Plastics Engineering is a plastic injection molding company specializing in prototype injection molding, low-volume production, and mold making, offering short lead-times for new molds and production. The company has 133 employees. Seaway has been recognized by the Pasco Economic Development Council in the past for its continued growth, both in employment numbers as well as the increase in its sales and manufacturing capacity. Seaway has seen a 20% increase in staff over the past 3 years. We are happy to have amazing companies like Seaway Plastics Engineering in Pasco County.
(Read More)
---