Adam Bohn of Artix Entertainment shares his story of creating a video game company
August 28, 2012
On the second day of the 4-day live broadcast on Front Row Tampa Bay which took place the week of the RNC, Adam Bohn, President/CEO of Pasco-based Artix Entertainment shared his amazing journey from gamer to CEO. If you are tired of your kids playing video games and worried about their future, here is an inspiring story to share with them:
"It's been my life long dream to create a video game, it started in sixth grade..." - Adam Bohn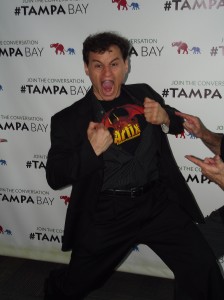 Adam Bohn is a gamer. In 2002 he decided to get together with his friends and make a video game that could be played online, with no intention of starting a business. He worked on the game in his spare time, and said he'd be thrilled if just 100 people played it. Well soon his wish came true and he had so many players he had to begin asking for donations to keep the servers running. When his father, a businessman, found out people would pay to support this game, he knew Bohn was on to something big, and Artix Entertainment was born. The original game, AdventureQuest, soon had millions of players and he started recruiting members of the gaming community to work on other projects. All of their games are free to play, and family friendly, meaning no blood, no cursing etc. With six major games and two more in development, Artix Entertainment currently employs approximately 57 people, and has hundreds more staff in the form of volunteers whom moderate forums.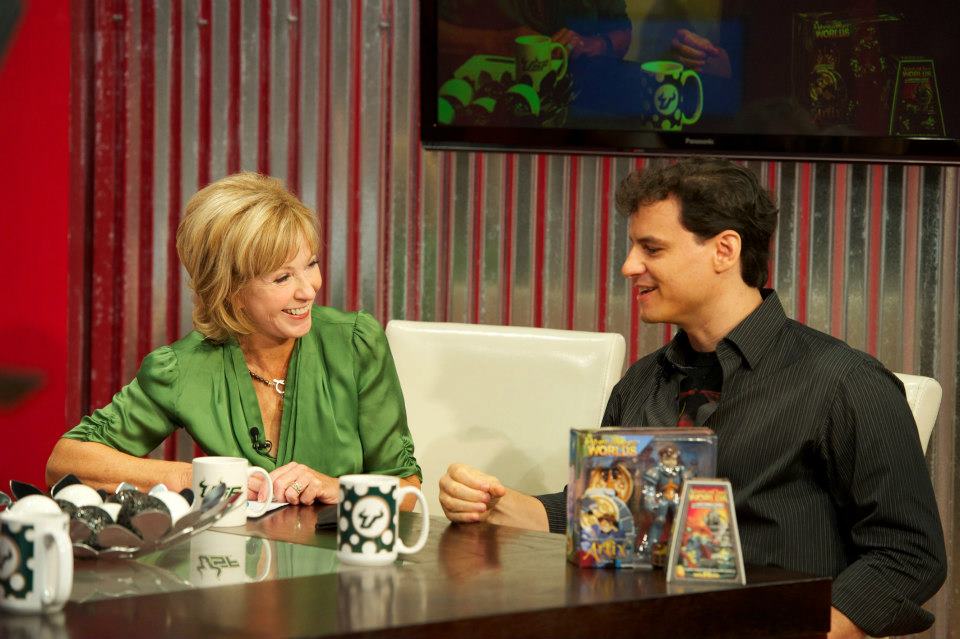 Did you know? Artix Entertainment was one of the original innovators of Flash and the browser-based gaming landscape. By creating large-scale Flash games as early as 2002, they helped show the video game industry that browser-based, role-playing gaming had a strong future. In fact, the company has over 150 million users all over the world, and are currently working on their first 3D game.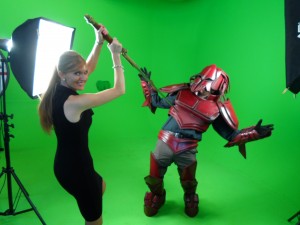 In 2011 they relocated the Pasco company to a larger facility doubling their previous square footage to 12,000 sq. ft., and added a merchandising division for fan favorites like the "Artix Action figure". They also added a "green-screen" room which gives them the ability to produce marketing and viral videos in-house. Recently, Pasco EDC staff had the chance to check out the green room. (OK so we may have gotten a little carried away, but who can blame us!) What is it like to work for a video game company? Wicked awesome, and that's no joke! Their employees work in a very casual and relaxed environment. Don't be surprised to see see a small dog treading down the hallway to nestle next to some bare feet. We've heard they even break out into random zombie dancing during a mid day break.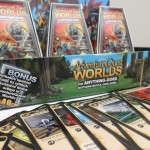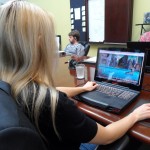 Artix employees to participate in gaming nights at the office, conventions, and fitness programs including martial arts classes. They also attend fan conventions throughout the year. This week they are in Atlanta for DragonCon where they are participating in panels and interacting with their fans face-to-face. Pasco County is beginning to attract more and more creative companies every day. Whether it is a video game firm or a company that makes flight simulators like Opinicus, creativity abounds. Join our creative community and move your company to Pasco County! Tuesday - Sykes Entrepreneur Spotlight from The Victory Group on Vimeo.