Dade City Switches Off Transportation Fees, Turns on Green Light for Business
May 3, 2012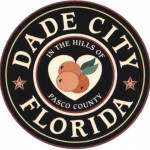 The Dade City Commission voted on April 26thto suspend Transportation Impact Fees (TIF) for a period of two years. This TIF suspension is part of a new aggressive City effort with the Greater Dade City Chamber of Commerce and the Dade City Main Street organization to encourage job creation and economic development. John Moors, Executive Director of Greater Dade City Chamber of Commerce, said, "Families and businesses already love Dade City, and even in the recession, it continues to add new people. The suspension of transportation impact fees will help Dade City grow even faster by reducing the cost of expanding a business here." "A lot of Tampa Bay business executives already think Dade City is a pretty cool place," noted John Hagen, Pasco Economic Development Council President/CEO. Hagen, who held some focus groups last year to understand perceptions about Pasco County communities, was surprised to learn how visible Dade City was to regional business leaders. "They definitely like what they see in Dade City. When they hear about this, they are going to think it's even cooler." In addition to slashing impact fees, Dade City is implementing an overall plan to promote job creation and economic development, including:
Reducing the cost for new development and redevelopment in Dade City;
Promoting State, County and local business;
Working with our local merchants and existing business owners to improve local commerce;
Providing grants to local businesses for site development and improvement;
Participating in the Florida Brownfields program to help defray employment costs;
The adoption of a new land development code to speed up the permitting process.