Dating services for entrepreneurs
May 9, 2012
"IT Nerd seeks Marketing Guru to co-found next Facebook."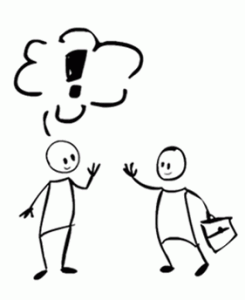 So you know how to code HTML, PHP, ASP and everything else. Given any set of parameters you can make it happen, but your ideas lack creativity, and even if you were to think of a good idea, you wouldn't know how to market it. Or, maybe your the visionary type that has this grandiose idea and you know you are onto the next big thing, but the trouble is, you haven't a clue how to get from point A to point Z. You need a computer genius. That's where FounderSync comes in. A new website called FounderSync is matching up entrepreneurs, coders, techies, and just people with lots of money and nothing to spend it on, based not only on their skills, but also their personalities, in an effort to help match the relationship component of start-up businesses. Call it a dating service for entrepreneurs, like an eHarmony meets LinkedIn.
Here in Pasco County we set up another matchmaking site for entrepreneurs called the Pasco Enterprise Network (PEN). PEN is a collaborative effort among the nonprofits in Pasco County to help support entrepreneurship on a local level. The PEN website a wealth of information on the steps to starting your own business and where to go for what, like business licenses, sales tax IDs, registering a fictitious name, research and demographics, etc. But, it also matches up local entrepreneurs with the right nonprofit agency to help them start their business. Entrepreneurs just fill out the "Contact" page and check off what their needs are. Upon clicking submit, their contact information and needs are sent to the Pasco Enterprise Network and matched to the appropriate local nonprofit that is able to help. Each person who fills out the contact form is followed up with by a non-profit agency who has a program or information to assist you on your entrepreneurial journey. What kind of help is available?
Grants and business loans
Free Workshops and Classes
Possible Business Incentives
Help with your business plan
Exporting Information
...and much, much more
If you are in Tampa Bay, visit PascoEnterprise.net today to help get you started on your entrepreneurial journey. And who knows, maybe you'll find your co-founder on FounderSync.com. Pasco EDC is here to help you because when your business grows you'll hire more people, create more jobs, and together we can help our economy grow.