Elissa Nauful, CEO of BallywhoSocial on using social media to grow your business at BizGROW 2.0
October 22, 2012
One of the biggest questions on CEO's minds today is how to effectively use social media to grow your business. Luckily Pasco County is home to one of Tampa Bay's fastest growing social media companies, BallywhoSocial.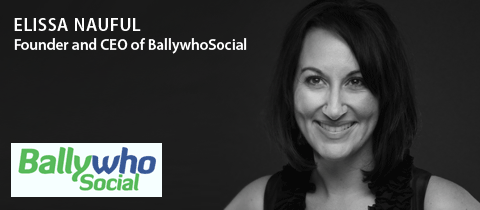 Elissa Nauful is founder and CEO of BallywhoSocial and helps enterprise brands who wish to increase buzz and build awareness through organic, grassroots expansion to targeted social campaigns across multiple platforms. Located in Wesley Chapel, Ballywho has a national roster of clients who rely on the company's marketing, content and technical experts to develop, maintain, and grow their sphere of influence. Nauful is enjoying continued success with BallywhoSocial, now in its third year, and keeps up on the latest trends in social media. Her leadership, commitment, business savvy and marketing know-how all contribute to the success of BallywhoSocial today. Elissa Nauful will share some of her social media secrets at
BizGROW 2.0
on November 7, 2012 at the Pasco-Hernando Community College (Building R). Cost to attend is $35. To register go to
pascoedc.com/events
.