Financial Firms looking for access to talent should consider Pasco County
January 27, 2014
Tampa Bay is quickly becoming known as the preferred destination for financial and shared services operations. Sometimes called the "Wall Street of the South", Tampa Bay is home to is home to 19 headquarters with over $1 billion in annual revenue, four of which are Fortune 500 companies. One of the top decision factors that brought these companies to Tampa Bay was access to human resources talent. Financial Services firms looking to locate to Florida should feel confident they will be able to find the talent they need with more than 64,000 four-year college students in the area. In Pasco County, we believe it is important to start training the future workforce for Financial and Shared Services firms even before college, through our local career academies. Here is a great example of the future Wall Street of the South workforce in Tampa Bay:
Sunlake High School Academy of Finance students recently represented Pasco and had four team place in the Top Ten at the annual Competition Of Decision-Making With Ethics (CODE) sponsored by the Florida Council on Economic Education.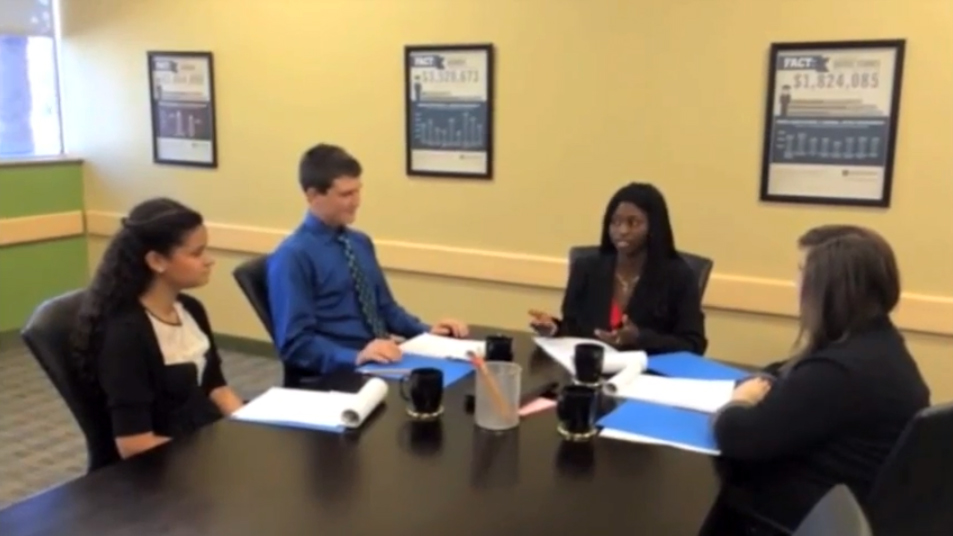 The competition pits teams of students against one another as they role-play C-Level executives of a major company faced with an ethical dilemma. The students worked together to create a resolution to their issue and film a five minute video explaining their choices. Each video was judged by a Blue Ribbon Panel and the top three highest scoring teams receive prizes.
The dilemma this year revolved around outsourcing sneaker manufacturing to China. Students discussed concepts like: fair labor, profit margins, stakeholders, and of course, business ethics.