Florida Ranks #2 in the nation for best business climate!
May 10, 2013
A new study by Chief Executive Magazine ranks Florida at the top of the list, second only to Texas for the best state to do business. The news is no surprise to CEOs in Pasco County, Florida, many of whom moved to Florida for its low taxes, light regulation and quality of life. Some of the comments from CEOs in their survey included:
"Florida is becoming a hot bed for key industry clusters such as aviation, life science, corporate HQs and hedge funds."
"Florida [has the] lowest tax structure, best climate, good governor, focus in reducing unnecessary state and local bureaucracy, improving K-12 education system and great higher education system and access."

"Florida has a governor who is committed to job growth and lessening red tape."
It's true! Florida is one of the BEST places to do business in the nation.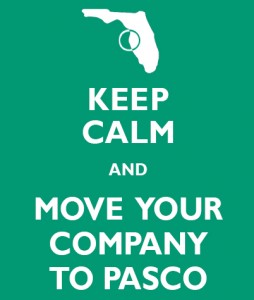 But where is the best place to do business in Florida? Our answer is Tampa Bay. And specifically, Pasco County. That's right! Pasco County not only touts the incredible benefits that Florida already offers companies looking to relocate, but the County has stepped ahead to provide even more benefits above and beyond what the State of Florida offers. Pasco County's local incentives are extremely competitive. Did you know? If a company moves to Pasco and creates 10 or more qualifying jobs with an average wage above $37,000, the County will write it a check for $2,000 per employee. No other county in Florida offers this program. Are you looking for a new location for your company's headquarters? Does your company need a southeast division? Look no further than Pasco County. Contact us today for a customized report on the benefits and savings specific to your company.