Florida ranks in the top 10 most entrepreneurial states
June 13, 2012
According to the Kauffman Index of Entrepreneurial Activity, Florida is in the Top 10 most entrepreneurial states in the USA.
In a recent article CNN Money profiles Florida and the other ten states that made the top ten. Why did Florida make the top ten? Here's the facts they give:
Small businesses make up 75% of the state's gross domestic product.
One of every five domestic exporters is based in Florida.
Florida has reduced regulations and business taxes.
There's also no personal income tax.
Florida has become a magnet for technology startups.
Medical device manufacturers are springing up all around Florida.
Robotic device makers for aerospace and defense are expanding around the state.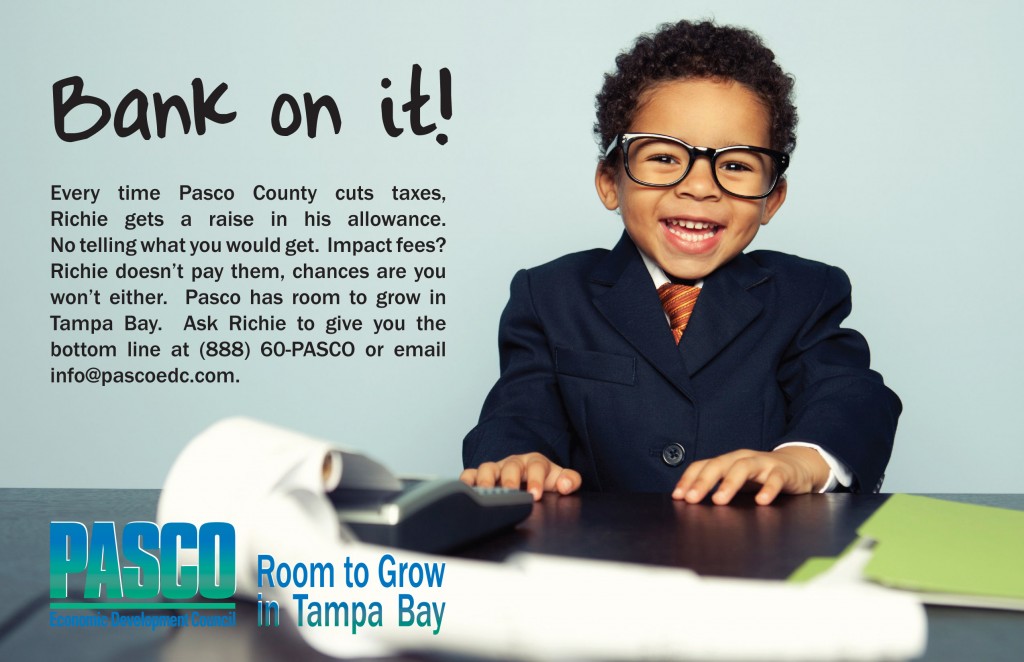 It was mentioned in this article that soon Florida would soon have a one-stop shop state online portal where entrepreneurs can access all the information they need to start a business. WAIT A MINUTE! We already have that in Pasco County! It's called the Pasco Enterprise Network, and it has already helped hundreds of local entrepreneurs connect with the right people to help their small business.
Pasco EDC has even started a microloan fund to help small businesses and entrepreneurs who can't receive traditional financing. Four loans have been given out and more are on the way. The Silicon Valley began out of an environment of entrepreneurship, and has grown into one of the United State's most recognized technology hubs. Tampa Bay is on the rise, and companies will want to get on board to be a part of history in the making. We've got room to grow in Tampa Bay, why not join the entrepreneurial vibe in Pasco County. Source: CNN Money: 10 most entrepreneurial states