Looking for a place to manufacture medical devices?
March 23, 2012
Did you know? Florida has one of the country's largest medical device manufacturing industries. According to the FDA, Florida ranks 2nd in the U.S. for the number of FDA-registered medical device establishments. In fact, nearly 19,000 Floridians work in this industry.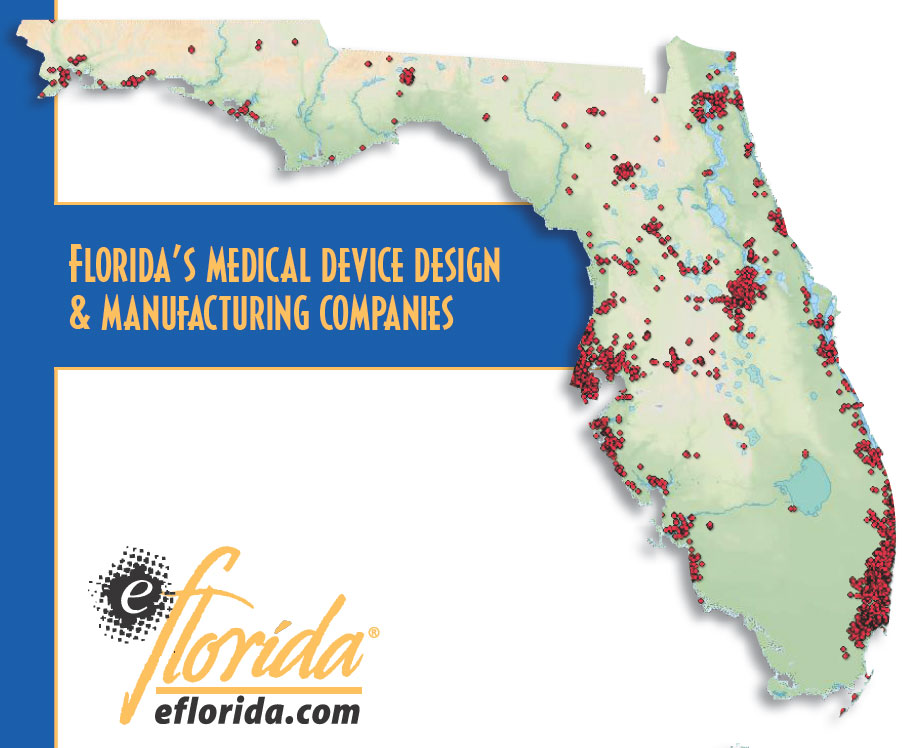 As you can see from the map, a large cluster of medical device manufacturers are right here in the Tampa Bay area, of course birds of a feather flock together! Pasco County is the natural place to expand in the Tampa Bay area. Not only do we have the benefit of having low taxes, I-75 access, close proximity to the port and Tampa International Airport, but we also already have a skilled workforce in place that know the medical device manufacturing business. Approximately 46% of the workforce leaves Pasco County every day to commute to work in Tampa Bay, many of them working in the medical device industry. These can be YOUR employees! But that's not all Pasco County has to offer. If you are ready to move, we can help speed up the permitting process for you. If that's not enough, we've got cash! That's right! Job creation incentives are available to qualifying companies that create 10 or more new jobs in Pasco County. If your company is looking to relocate to Florida or expand in the Tampa Bay area, stop by and see Krista or Tom at the 6th Annual Florida Medical Device Symposium held at the Hilton St. Petersburg Carillon Park. April 30 - May 1st. or better yet, why wait? Give us a call at 813-926-0827.