Microloan Recipient Celebrates Grand Opening
July 24, 2015
Thoughts of the Pacific Northwest often times conjure images of grey skies and coffee shops, so perhaps it was a sign of good things to come for Perks Coffeehouse when it celebrated its Grand Opening event on a rainy July day.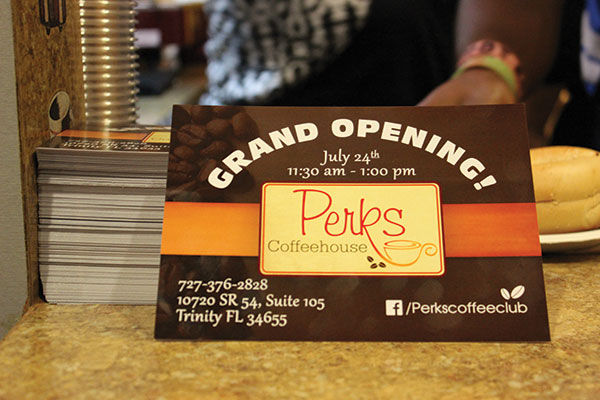 When Perks' owner, Clara Vanderhoof, moved to Florida from Olympia, Washington nearly six years ago, she did not realize how much she had come to treasure the experience of the coffeehouses she once frequented. It soon became her vision to open a similar establishment that could make her feel more at home, all while giving the community a relaxing place where friends could gather or professionals could conduct a business meeting while enjoying a cup of specialty coffee.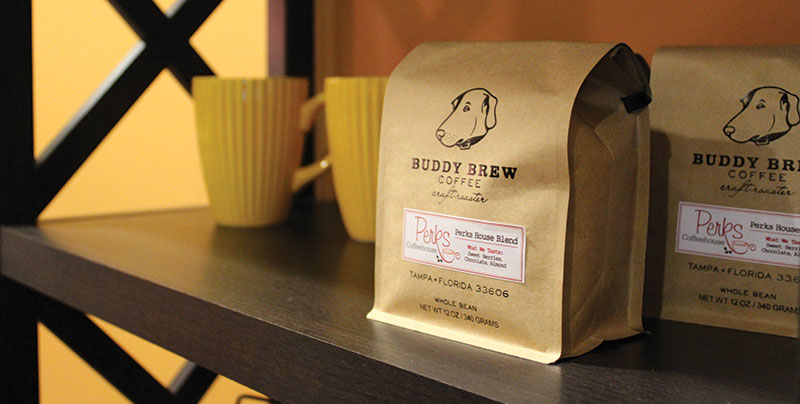 This past March, Clara was awarded a microloan from the Pasco Economic Development Council to help in securing equipment, obtaining initial inventory, and hiring employees. After months of preparing, Perks Coffeehouse quietly opened its doors to the public in June, then formally kicked off operations with a Grand Opening event on July 24, 2015.
Amid thunderstorms and flood warnings, residents of the Trinity area and members of the Trinity-Odessa Chamber of Commerce arrived en masse to welcome a new community gathering spot to the area.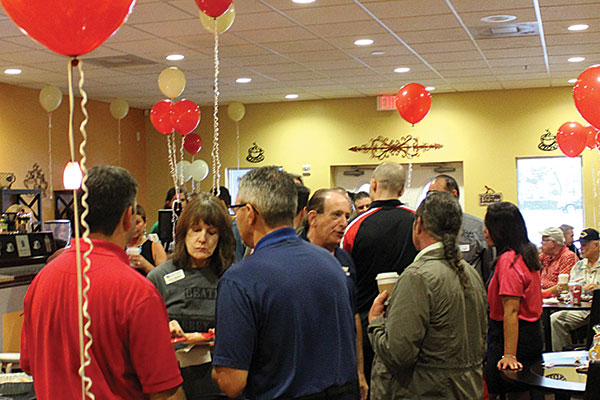 "The Trinity area is growing fast, and we are excited to bring Perks Coffeehouse to this flourishing community," said Vandehoof. "The microloan program made it possible to make this dream a reality sooner than expected."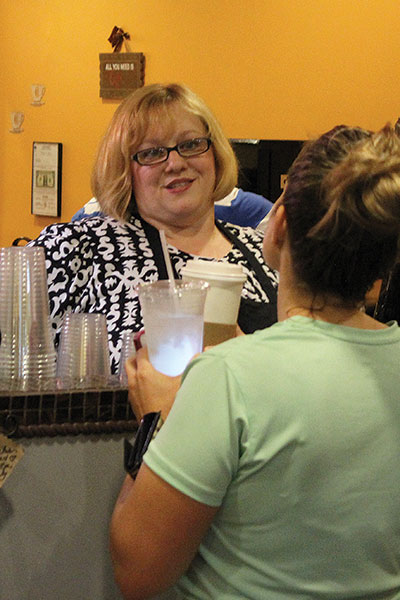 Perks Coffeehouse is located in Trinity Village Center at 10720 State Road 54, Suite 105 in Trinity.
Companies that need help obtaining non-traditional financing and are headquartered in Pasco County, or planning to locate in Pasco County, should consider applying for a microloan through Pasco EDC. Visit www.pascoedc.com for more information on how to apply.