Once CEOs visit Tampa Bay, they never want to leave.
May 5, 2014
Did you hear the story about the CEO that took a vacation to Tampa Bay? He loved it so much he decided to stay!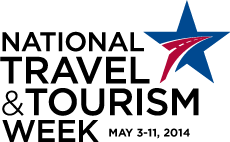 The U.S. Travel Association is celebrating National Travel and Tourism Week May 3-11, and to celebrate, we'd like to invite CEOs from around the world to come to Pasco County for a visit while they vacation in the Tampa Bay area. There is so much for CEOs to do here in Tampa Bay, and many find that once they visit, they never want to leave! So, if you are a CEO traveling to the Tampa Bay area, give us a call, we'd love to meet you and talk about the advantages of moving your company to Pasco County, Florida. And while you are here, check out this list! 5 Reasons CEOs Love Vacationing in Pasco County: 1.) Play golf, all day, every day An estimated 90% of Fortune 500 CEOs play golf, so Pasco County is the natural choice when it comes to great golf courses. Pasco is home to two Arnold Palmer designed golf courses, both at Saddlebrook Resort, as well as the course that "plays like North Carolina," Lake Jovita Golf & Country Club. Add to those the more than 300 holes in 20 public and private courses and the county is a golf-lover's dream! 2.) Go fishing Many entrepreneurs have had to "jump out of the boat" when starting a business. In Pasco there are so many eco-friendly opportunities from boating and fishing to paddling and other water sports. Pasco County has 20 miles of shoreline and numerous lakes and rivers ready to take CEOs on an adventure. 3.) Take a hike CEOs love getting out of the office and there is no better place to experience nature than by exploring Pasco County's natural beauty on foot or by bicycle. Take your time, observe wildlife or enjoy a relaxing picnic under a moss-draped oak. 4.) Jump out of a plane CEOs love taking risks, after all they had to start their own company right? If they like risks, business owners may love the thrill of skydiving. Skydive City is one of the world's premier drop zones that brings divers and spectators to Zephyrhills to leap into Tampa Bay's beautiful blue sky. 5.) Visit a local winery What CEO doesn't love a trip to a winery? Florida Estates Winery is located on a 3,600-acre working plantation, the winery is open daily for tastings, group tours and sales. Special events, fresh markets and wine classes offered throughout the year.