One of the World's Most Admired Companies is coming to Pasco
March 9, 2012
Last week, Raymond James Financial was named among the "Worlds Most Admired Companies" by Fortune magazine. Headquartered in Saint Petersburg, Raymond James ranked No. 4 among securities firms. Raymond James joined 9 other companies from Florida who made the list (a total of 4 from Tampa Bay). The 2012 list is available online at Fortune.com and will be featured in Fortune's March 19 issue.
Where are the World's Most Admired Companies?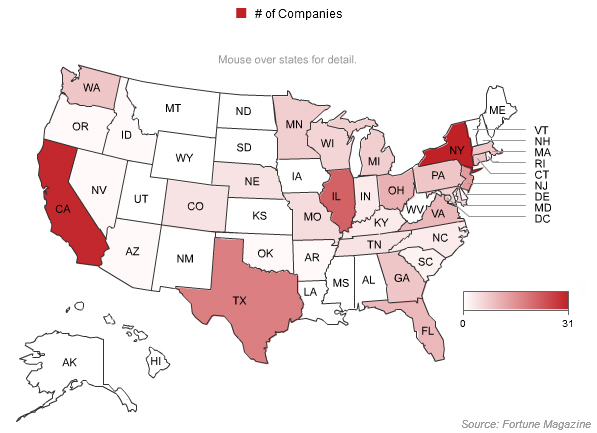 Raymond James Financial selected Pasco County for a 200,000 square foot expansion of its Tampa Bay operations. The initial phase of the project is expected to create 750 new jobs. The Pasco County Board of County Commissioners approved an aggressive package of incentives to make the Wiregrass location their obvious choice in Tampa Bay. In addition to the initial 200,000 square feet of office space, Raymond James Financial secured enough property to complete a future build-out that could total 1,000,000 square feet.