Pasco County Business & Community Leaders Connect at 13th Annual NetFest
March 30, 2015
On March 5, over 250 business and community leaders came decked out in their finest western garb to Starkey Ranch for an evening of food, drink, and conversation. The occasion was Pasco Economic Development Council's 13th Annual NetFest event.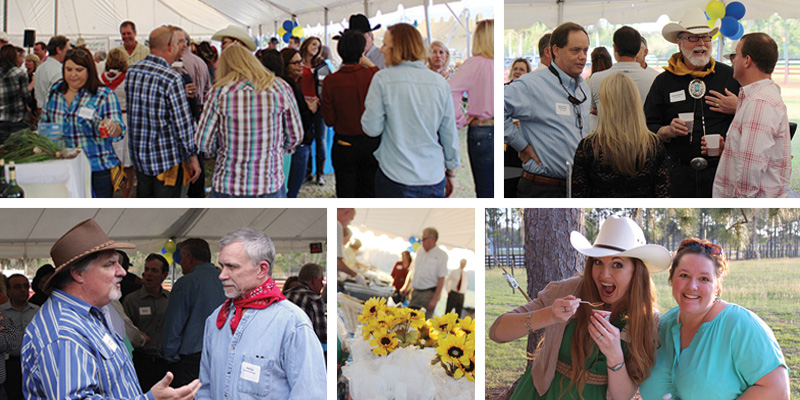 In addition to the opportunity to connect with other leaders in a casual setting, participants enjoyed a Chili Cook-Off by event sponsors. The cook-off winners were determined through popular vote of the NetFest attendees.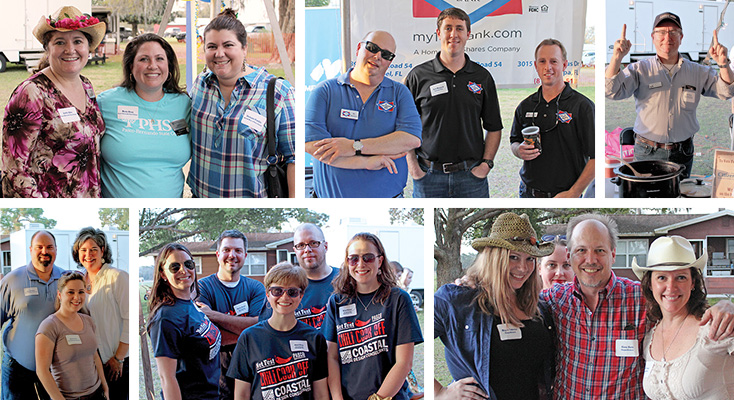 By the end of the evening, one recipe emerged as the clear winner—the chili cooked by Executive Chef Mark Purcell of Metropolitan Ministries on behalf of The United Way of Pasco County.

(View More Photos on Facebook) The success of NetFest is due in large part to all of the businesses that support the event year after year. This year's sponsors included:
CATTLE BARRON SPONSORS
Tampa Tribune
Pasco-Hernando State College
Clearview Land Design, P.L.
TRAIL BOSS SPONSORS
ChappellRoberts
King Engineering Associates
Rasmussen College
Starkey Ranch
Trinity Exchange/Trinity Club
THE BANDIT SPONSOR
The United Way of Pasco County, Inc.
THE COWBOY SPONSORS
Bill Law Builders, Inc.
Bright House Networks Business Solutions
Cemex Materials, LLC
Centennial Bank
Clearwater Gas System
Coastal Design Consultants
EIKON Consultant Group
Florida Design Consultants
Hawkins Construction, Inc.
NorthPointe Village/
Bohn Group
Patriot Bank
Professional Service Industries
San Antonio Citizens Federal Credit Union
Sycamore Engineering, Inc.
Zephyrhills Bottled Water
Two more Pasco EDC events are on the horizon for this year. BizGROW 2.0 is a half-day conference and networking event for local entrepreneurs, startups, and business owners taking place May 14 at Pasco-Hernando State College's Porter Campus in Wesley Chapel. In September, Pasco EDC will host the 29th Annual Appreciation Banquet at Saddlebrook Resort which features the Industry of the Year Awards, honoring local companies that exhibit exemplary growth in technology, innovation, job creation, capital investment and community service. For more information on upcoming events, please visit www.pascoedc.com/events.