Pasco County celebrates National Manufacturing Day
October 2, 2013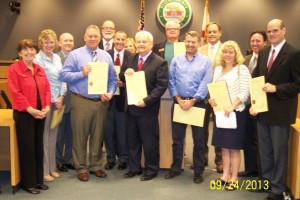 On September 24, 2013, Pasco County Board of Commissioners proclaimed their county support of National Manufacturing Day on October 4, 2013 and urged all citizens to join in recognizing the value of our manufacturers and the importance they serve within our community. In observance of National Manufacturing Day, Pasco-Hernando Community College is partnering with local manufacturers to provide tours of manufacturer facilities to 160 engineering high school students from River Ridge High School in Pasco County on Friday, October 4, 2013.
"Supporting National Manufacturing Day highlights the importance of manufacturing to Florida's economy and supports manufacturers and school programs," -Margie Burnham, project manager, Florida TRADE Grant program at PHCC.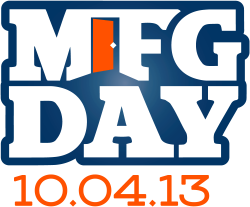 Local manufacturers will join others nationwide in opening their doors to demonstrate the potential of modern manufacturing and foster interest in manufacturing careers. Pasco County manufacturers participating in the observance and welcoming local students include: Bauer Foundation, Baytech Industries, PharmaWorks, Seaway Plastics, VLOC, Pall Aeropower Corp., and more.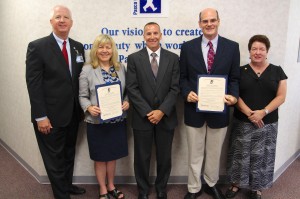 To join in the celebration, Pasco County Public Schools issued a proclamation recognizing "Florida Manufacturing Day'. The proclamation reads, "Florida Manufacturing Day is an effective way to highlight the importance of the manufacturing in our nation's economy and to draw attention to the many rewarding, high-skilled manufacturing jobs; as well as supporting and celebrating Florida's manufacturers and school programs that prepare our future workforce." According to Pasco Hernando Workforce Board, Inc., Pasco County boasts over 320 manufacturing facilities providing over 3100 jobs involved with highly technical advanced manufacturing including thermoforming, pharmaceutical packaging, aerospace, military and defense manufacturing and the manufacturing of baking equipment and storm and lightening detectors. Manufacturing Day is a growing movement of manufacturers dedicated to overcoming the shared challenges facing manufacturers today, according to mfgday.com. The most pressing issue facing manufacturers is a gap in skilled labor: 600,000 manufacturing jobs are currently unfilled in the United States due to a gap between the job requirements and the skills of those who are applying for them. For more information on Manufacturing Day activities coordinated by PHCC, visit www.phcc.edu/floridatrade, and for information on National Manufacturing Day visit www.mfgday.com.