Pasco County's Academy of Engineering at River Ridge is preparing your future workforce!
April 22, 2013
One of the biggest questions companies have when deciding where to move their company is, "Does the area have enough qualified workers?" Did you know that the average age of a highly skilled U.S. manufacturing worker is 56 years old? Why is this more important now than ever before? Because soon, the baby boomer generation will be retiring and before that happens we have a responsibility to train the next generation to fill those jobs. One way Pasco County Schools is working to train the future generation is through its Career Academies program. Here are a few facts I bet you didn't know about Pasco's Academy of Engineering at River Ridge High School:
• 197 students enrolled in the Academy and 22 are on school choice • 13 students earned college credit last year from Rochester Institute of Technology (RIT) • 12 students received a paid internship with engineering companies over the summer • 4 students are continuing to work for the engineering companies after school • 5 students have completed portions of the MSSC (Manufacturing Skills Standards Council) certification • 22 students inducted into National Technical Honor Society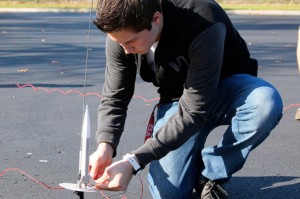 What exactly is a "career academy"? Career academies combine college preparatory and career and technical curricula, united by a career theme, such as health care, finance, hospitality, engineering, business, agriculture, or commercial art and design, and lead to industry recognized certifications. In Pasco, we are finding that student internships are paying off! Here's the latest success story about how one local company is working with the career academies to inspire and create their future workforce: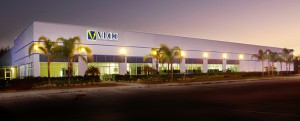 Recently, two students were selected for a coveted internship/ scholarship program ( I I -VI Scholarship) at VLOC. VLOC is a leading supplier of optical components for the industrial, medical, scientific, instrumentation, military, and telecommunication markets. Out of 167 applicants, Andrew Saparito and Amar Patel were selected to fill the only two positions available. The students worked full time as interns for VLOC this past summer and are currently working part time. The scholarship provides each student with $10,000 per year to be applied towards college expenses. If they continue to work at VLOC during their summers, they will be guaranteed $40,000 for their college education.