People in America's biggest cities are migrating to Tampa Bay
May 6, 2014
Tampa Bay Ranks in the Top 20 Fastest Growing Metros in the United States.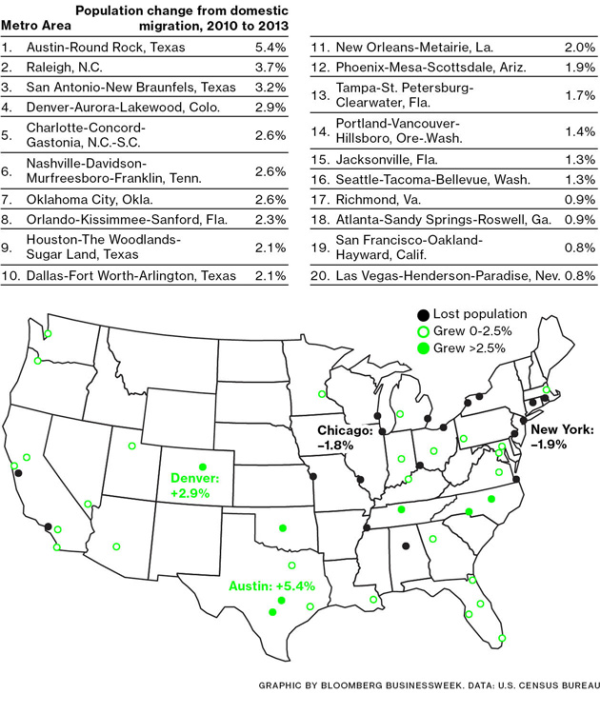 Recent numbers from the U.S. Census Bureau suggest a large population shift of people from America's biggest cities to cities like Tampa Bay, according to a recent article by Bloomberg Businessweek. This is no surprise to us here in Pasco County as the Wesley Chapel area has quickly become a hotbed for young entrepreneurs moving to Tampa Bay. What is driving people and their businesses to Florida? According to Bloomberg Businessweek, one of the driving factors seems to be real estate affordability according to data they found on the real estate site Trulia. But we think there is more to it than just that. Here is why many CEOs are choosing to relocate their company to Florida:
#1 for Individual Income Tax (Tax Foundation's 2014 State Business Tax Climate Index)
#1 Tax Climate in the Southeast for Business (Tax Foundation)
#1 for Individual Capital Gains Tax Rates (No Tax) (Small Business & Entrepreneurship Council)
#1 for Individual Dividends and Interest Tax Rates (No Tax) (Small Business & Entrepreneurship Council)
#2 Best State for Business (Chief Executive)
#2 Best Business Climate (Business Facilities)
#5 Best Business Tax Climate (Tax Foundation and Business Facilities)
#6 (up from #10 in 2013) Unemployment Insurance Tax Rank
Tampa Bay is Second to None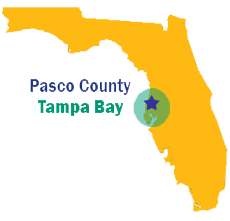 Although the article refers to Tampa Bay as a "second-tier" city, we believe that Tampa Bay is truly "second to none". Not only do we live in the region with some of the best beaches in America, with some of the nation's favorite theme parks and warm weather year-round, but Tampa Bay is also home to 35 of the Fortune 1000 companies, and is quickly becoming a hub of entrepreneurial activity for tech companies and other startups. Pasco EDC made the decision four years ago to concentrate on entrepreneurship and small scalable business development. This is paying off handsomely as the economy resurges to former levels, and the boom is really just starting to take off. There's plenty of room to grow in Tampa Bay. Source: http://www.businessweek.com/articles/2014-04-08/austin-or-bust-americas-biggest-cities-lose-people-to-the-urban-b-list Want to relocate your business to Florida? Contact us today and we will put together a customized savings and benefits sheet for your company.