Quality of life is the X factor for entrepreneurs and tech companies
May 28, 2014
"One of the most often cited reasons for the location of a new business is quality of life." - Area Development Online
Entrepreneurs want to start a business in a location that makes economic sense. Low taxes are often a factor, but according to Area Development Online, quality of life matters, and the CEO must also want to live there. When it comes to technology related companies, this is especially true because they can work from anywhere in the world!
"Quality of life, though not always the first consideration in deciding where to start a business, can be the X factor that differentiates two competitive metro areas." - Area Development Online
With the competition to bring companies to a region becomes more competitive, areas are offering more like incentives and workforce training. Many locations have some of these factors but not all. What if there was a place that had everything the company needed as it relates to low taxes, training grants, incredible job creation incentives, and fast permitting, AND had a quality of life that was second to none? Impossible one would think, but simply check out Pasco County, Florida.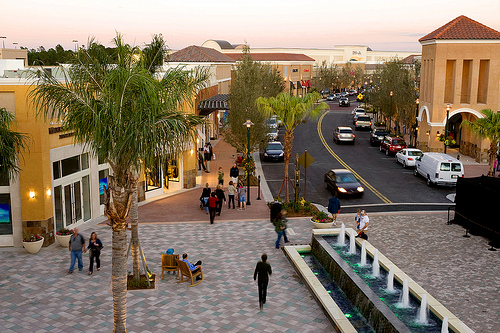 Florida is one of the lowest tax states for businesses in the United States. On top of it, CEOs pay no personal state income tax. Workforce training grants are readily available and Pasco County works with several partners including CareerSource to help businesses obtain the training they need. Over the last few years the County worked with local contractors through a roundtable, listening to their needs in order to streamline the permitting process and create a walk-through permitting process. As for job creation incentives, Pasco County has perhaps the most aggressive incentives in the State of Florida. Companies in Pasco's qualified targeted industries that are hiring 10 or more people at wages above their average county wage, can apply to receive anywhere from $2,000 to $5,000 per new employee depending on the average wage. For high-tech companies this is an incredible incentive. How is Pasco County's quality of life? Ask one of the many CEOs that have chosen to live in Pasco County. Pasco County sits at the top of the Tampa Bay super-region within 20 minutes of the Tampa International Airport. To the east of Pasco County is Disney World and to the west is the ocean, with several golf courses and nature parks in between. A CEOs dream really. No wonder Pasco County is booming! In Wesley Chapel, Trinity and Odessa, several new developments are planned to meet the growth the County is experiencing. Wesley Chapel has recently added the high tech Florida Hospital Wesley Chapel, a brand new state of the art campus for Pasco-Hernando State College, and just this week it was announced that Wesley Chapel will soon be home to Florida's largest ice hockey complex, suitable for Olympic teams. Is your company looking for a location with that quality of life "X" factor? Look no further than Pasco County. Source: The Regional Impact of Quality of Life on Entrepreneurial Decisions, Area Development Online