Ready to Grow? Exporting May be the Key.
January 28, 2016
by: Devon Barnett, Economic Development Manager - Pasco Economic Development Council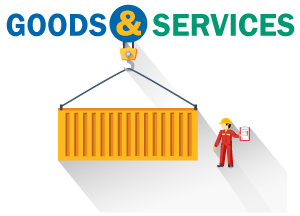 Over two hundred small and medium-sized manufacturers are headquartered in Pasco County. Oftentimes the cycle of day-to-day operations leave the owners and management of these companies little time think about, let alone incorporate, exporting their goods and services into their long-range business plans. However, with 95 percent of the world's population and 70 percent of the world's purchasing power residing outside of the United States, the potential for business growth and sustainability is substantial and worth the time for consideration. I joined the Pasco Economic Development Council last summer, launching our International Program. It has been a privilege to meet with local business owners to see how Pasco EDC can assist them with their future plans for growth, talk to them about the opportunities for exporting, and connect them with the valuable resources we have available in the Tampa Bay region. In just a few short months, three of those companies received approval for Export Marketing Plans from the Small Business Development Center at USF and another three are lined up for Gold Key Matchmaking Services from Enterprise Florida to meet potential buyers in Costa Rica, Mexico, South Korea and Taiwan. Perhaps you are new to exporting, and don't know how to take your first step, or perhaps you are already exporting and looking to expand further into new markets. Either way, Pasco EDC would like to help our local companies reach their full potential and help them grow.

On Wednesday, February 10, we will host Growing Global: A Half-Day International Exporting Conference. Meet the local export professionals who could open the doors to opportunities you never imagined by providing you with market analysis, grants, connections, and the resources to jump start your business' path to Growing Global. If you are unable to attend the conference, drop me a note ; I welcome the chance to meet with you personally to see how we can help you grow.