Shark Tank Success Story Will Be Shared at BizGROW 2.0
October 11, 2012
What's it like to be an entrepreneur on ABC's Shark Tank? Just ask Kyle Mastronardo of the popular skin care line Nardo's Natural. He was one of four brothers from St. Petersburg, Florida to present their business to a panel of five self-made millionaires and billionaires in hopes of convincing one of them to invest in their business in return for a partial stake in their company. Convince them, they did!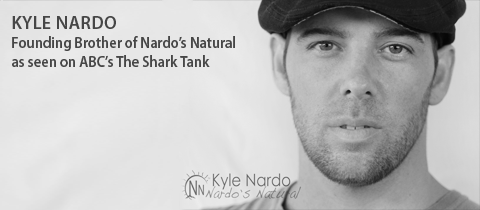 The four Nardo's brothers presented their business offer to the Sharks, which included billionaire Mark Cuban, owner and chairman of HDNet and owner of the Dallas Mavericks, real estate mogul Barbara Corcoran, technology innovator Robert Herjavec, fashion and branding expert Daymond John and venture capitalist Kevin O'Leary. In the end, Barbara Corcoran agreed to a 50% equity stake in exchange for a $75,000 investment in Nardo's Natural. But what's happened after the show? The four brothers gained national exposure which has driven up their sales. They've also launched a new product, the Nardo's Natural Muscle Rub, which lead to an endoresement deal by Tampa Bay Rays pitcher David Price.

Hear the ins and outs of being on ABC's Shark Tank and get tips on how to pitch to investors like the Sharks at BizGROW 2.0. Sign-up today to attend. Limited seating is available, and the cost to attend is $35 (includes lunch).
Click here to register for this event.
Want face time with Tampa Bay Entrepreneurs? Become a presenting sponsor of this event for $1000. Click here for more information on how to sponsor.