Should I start a new business in this recession and if so how do I do it?
February 10, 2012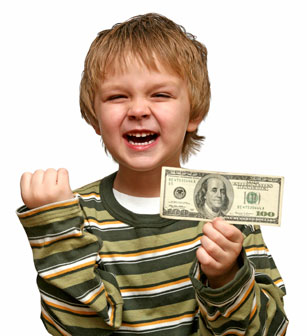 Many people shy away from starting a new business when times are tough. They think it is better to save money and wait things out. Recently I read a great article, "How to Succeed in Small Business Even During Hard Times" by Stanley A. Dashew, an entrepreneur who entered the job market at the height of the Great Depression, and launched his first business in 1950, when life was still in black and white (there was no color TV).
Dashew says, "My first piece of advice for those thinking about starting a small business: Don't wait. There's never a right time. You might think that the current hard times would be the time to hunker and wait for the passing storm before testing your entrepreneurial mettle. Don't fool yourself. A tough economy can present as many opportunities for a great -- and profitable -- business idea as when the good times are rollin'."
He is right! In fact, now is the perfect time to start a business! Why? Many reasons, less competition, available talent, and plenty of room to grow... especially here in the Tampa Bay area, specifically in Pasco County. That's why we've invested $50,000 to launch a microloan fund for small and emerging businesses. Pasco County Board of County Commissioners agree and they've committed $100,000 to the fund. Ultimately the goal is $250,000 to help entrepreneurs and small businesses, so they can get the financing they need, and it includes business training as well! We want to see Pasco County small businesses succeed, and we know they can in this economy. So, to you the entrepreneur out there with a business idea... there's no better day than the present! Time to get going!