Site Selectors: Customer Contact Centers Want a Workforce With Social Media Skills
March 18, 2014
"Customer contact centers are gravitating to locations that can supply workers with a broader range of communication skills, especially social media." - The Future Is Flexible, Site Selection Magazine, January 2014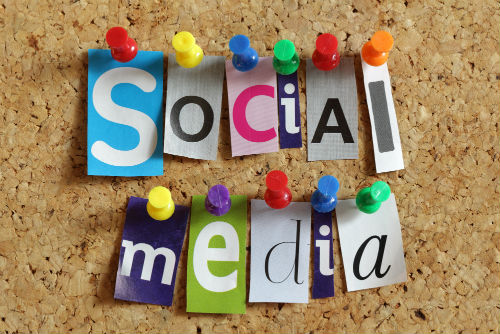 Business is changing, and according to Site Selection magazine, so are customer contact centers. A great customer service agent can make or break a sale. It is the contact center employee that has the ability to win over a customer for life, or in fact lose a customer. But, gone are the days where the only point of contact is through the phone.
"Platforms like Twitter, Facebook and Pinterest, which weren't even part of the contact center model a few years ago, are now part of the agent/customer interaction — or will be." - The Future Is Flexible, Site Selection Magazine, January 2014
Customer service now and even more so in the future will require agents to engage with customers through multiple channels including social media. Pasco County's workforce is prepared. Over the last two years Pasco County Schools have gone on an aggressive campaign to integrate social media within their schools in an effective manner that will not only engage students but improve their skills for the future at the same time. Now Pasco County is getting world wide recognition and attention for its efforts. Wiregrass Ranch High School in Wesley Chapel has been one of only a handful of schools around the world honored with the Apple Distinguished School award for their use of technology. They first received the award in 2012 and then again in 2013. Pasco County Schools are often found tweeting out videos and engaging with students and parents via their social media sites. One local principal, Steve Williams of Sunlake High School, caught the eye of Twitter executives, and the CEO of Twitter sent a shout out to Pasco County schools via twitter, praising their efforts.
"Pasco's effort has won the attention and praise of Twitter executives, who have deemed it "#amazing." It also has come to set the pace for Tampa Bay area school districts still feeling their way through the social media world." -Tampa Bay Times
Pasco County is already home to several social media firms including Ballywho Social and Head of Lettuce Media, and companies like The Busy Buddy that help small businesses with social media services. As Louis Pasteur first said on December 7, 1854, "… le hasard ne favorise que les esprits préparés;" "Luck favors the prepared mind." Companies looking for a workforce skilled in communication skills and multi channel marketing an technology, should look to those counties across the country that are leading the way. Pasco County is the perfect place to start! Room to Grow in Tampa Bay. Source: www.siteselection.com/issues/2014/jan/customer-contact-centers.cfm