Site Selectors want customized incentive packages
March 12, 2014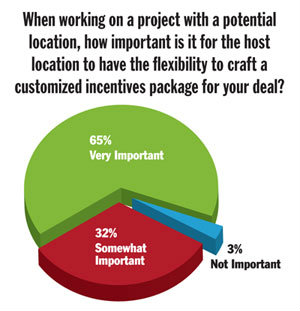 Site selection consultants know that every project is different. According to a recent survey by Site Selection magazine, two-thirds of the consultants surveyed said it was, "very important for a location to have the flexibility to craft a customized incentives package for a specific project." Site selectors want to see the data.
What makes Tampa Bay and specifically Pasco County a better place to locate a financial services firm than anywhere else?
Why should a healthcare or medical company choose to locate in Pasco County?
What facts or figures support moving a tech company from the northeast to Wesley Chapel, Florida?
Contact Pasco Economic Development Council today for a customized, detailed breakdown of incentives, savings and benefits and specific industry data as it relates to your company relocating to Tampa Bay, Florida.