Tampa Bay has the skilled workforce you're looking for.
March 31, 2012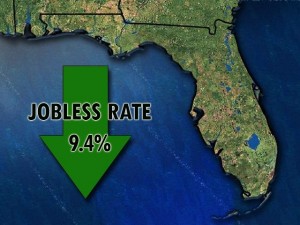 "Tampa Bay has emerged as an MVP in Florida's ongoing battle to whittle down its still bloated unemployment rate." - Jeff Harrington, Tampa Bay Times This week it was announced that Florida unemployment rate fell to 9.4 percent. This is big news for Florida, and even bigger news for Tampa Bay! According to an article by the Tampa Bay Times, approximately 28% of the new jobs in Florida were here in Tampa Bay. Here's the facts:
The bay area added 20,800 net new jobs over the past 12 months, tops among all metro areas. From January to February alone, the region is up 9,300 jobs.
In February, the bay area's unemployment rate fell a dramatic six-tenths of a percentage point, from 10 percent to 9.4 percent.
Unlike the state, Tampa Bay's labor pool is growing compared to both a month ago and a year ago. That means its improved jobs picture is not because more jobless have temporarily suspended their search and are no longer being counted.
This is proof that Tampa Bay is growing, and there is no where in Tampa Bay with more room to grow than Pasco. Your skilled workforce is here and growing. It's time to make the move to Pasco!