Tampa Bay is home to many female entrepreneurs!
April 30, 2012
The Financial Times says women entrepreneurs are hard to find. FT Global MBA 2012 ranking, "only 12 percent of female MBA graduates set up their own companies within three years of graduating, compared to 19 per cent of male graduates."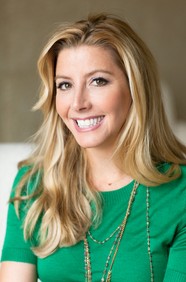 Tampa Bay must be the anomaly! Here, female entrepreneurs are growing every day. You may have heard of Tampa Bay's most popular female entrepreneur Sara Blakely, the inventor of Spanx, the footless pantyhose that have propelled her onto Forbes list of The World's Top Billionaires! Blakely got her start here in Tampa Bay, Florida, and is the world's youngest female self-made billionaire. Within Tampa Bay, female entrepreneurs are on the rise in Pasco County. Of the three microloans distributed from Pasco Economic Development Council, two of them are to female entrepreneurs. Rosie Paulsen, an Ecuadorian who came to the United States in 1988 started Good Faith Insurance Services which educates retirees on their Medicare choices and benefits. Rosie is an energetic, all-smiles entrepreneur with a can-do attitude. She is a big promoter of Pasco County which is why in December 2009, she founded the Pasco Hernando Hispanic Chamber of Commerce and is also a founding member and community liaison of "La Liga Latina" a group of Hispanic professionals that educates the community.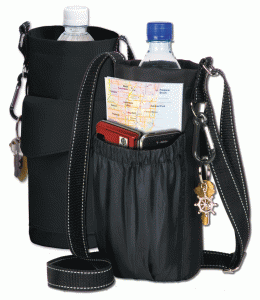 Also in Pasco is Vicki Forster, a mom who invented a really cool water bottle holder called The Go Caddy™. The idea came to her by accident, literally, when she got out of her car to go workout at the Trinity YMCA and dropped all of her stuff on the ground. Now her product will be gracing the TV screens on QVC. (By the way it can hold not only water, but keys, passports, cell phone, and this weekend I used it to hold a wine bottle!) There is an amazing entrepreneurial spirit here in Pasco County, which is what makes the microloan fund so important! The microloan program is an opportunity for emerging small businesses who can't get traditional financing, to grow and hire more people and contribute to growth and rebuilding of our economy. Do you know someone with a great idea or an emerging small business who is ready to grow but just needs a little help? Call us: 813-926-0827. Source: Financial Times Article