Wesley Chapel named #1 city in Florida for Job Seekers!
October 2, 2013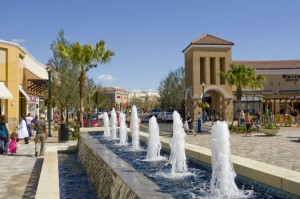 Pasco County is outpacing the rest of the Florida in terms of new employers and employment opportunities and is a "hot bed" for small business and entrepreneurial growth. An excellent quality of life and a supportive environment for business and industry has helped Pasco County become one of the top 40 fastest growing counties in the United States. This week, NerdWallet named Pasco's fastest growing community, Wesley Chapel, as the "Best City in Florida for Job Seekers" Here is what NerdWallet had to say about Florida's fastest growing community:
Best Cities in Florida for Job Seekers

1. Wesley Chapel

Growth in Wesley Chapel, located just north of Tampa, has been astronomical. The population has nearly quintupled between 2008 and 2011, and employment rates are high, with 73.9 percent of the working age population employed. 25.4 percent of the population work in education services, health care and social assistance, while 13.7 percent work in finance and insurance, real estate, rental and leasing.
NerdWallet based its list of the best cities for jobseekers on the following questions:
Do people earn high salaries? They included median household income in the calculation.
Is the city growing? They assessed population growth of those 16 and over to ensure that the city is attracting workers.
Are most people employed? They looked at the employment rate to determine the percentage of the city that is working. They took into account retirement and unemployment to determine the best cities for job seekers.
Something NerdWallet may not know is that the Central Pasco and Wesley Chapel area is becoming a hotbed for small to midsize technology companies, many of which are looking for qualified employees. Looking for something in information technology, website design, mobile app development, video game design or social media? You may be able to find a job at one several tech companies sprouting up in Pasco County like MB2x, Caresync, Investcloud, Ballywhosocial, or Artix Entertainment. So, what are you waiting for? Need a job? Move to Wesley Chapel. Own a company? We've got the talent, now let us show you why Tampa Bay is a great place to do business! Room to Grow in Tampa Bay!