Where will jobs be in 10 years?
February 9, 2012
According to an article by Jed Kolko, Chief Economist at Trulia, Inc., Florida will be one of the faster growing regions for jobs, specifically (you guessed it right), the Tampa Bay area! Why? We're graced with sunshine and room to grow!
Kolko says, "employment growth will be fastest in the Southwest, Texas and parts of Florida and California... Turns out, metros with good climate, higher education and lower density tend, on average, to have a more favorable industry mix to begin with. But some metros blessed with industries that are likely to grow – like New York and Boston – will be held back by harsher weather and a higher cost of living."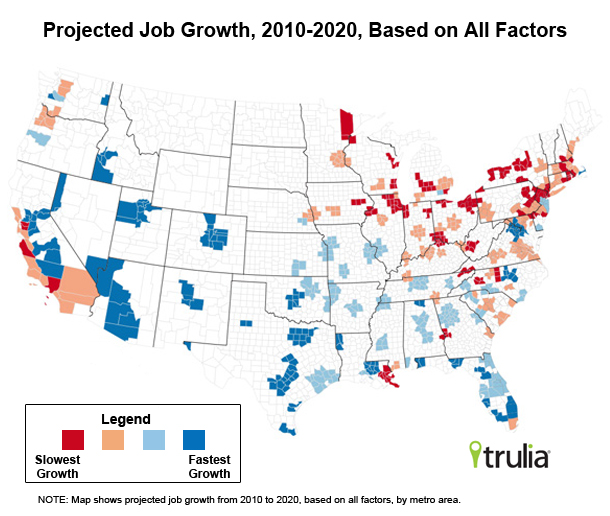 Is this a perfect guide? No, but it does give people a sense of where the growth will be in the next decade. Hey, it's no surprise to us! There's no better place to start your business than Tampa Bay, and there's no place with more room to grow than Pasco County, Florida! Source: Where the Jobs Will Be in 2020, by Jed Kolko, Trulia, Inc., The Atlantic Cities http://www.theatlanticcities.com/jobs-and-economy/2012/02/where-jobs-will-be-2020/1153/