SCORE - Tax Implications for Small Business
August 20, 2019
This event has expired.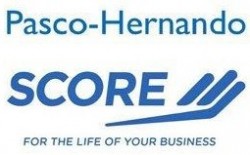 Date & Time: Tuesday, August 20, 2019 (5:30 pm - 7:30 pm)
Location: SMARTStart West Pasco Entrepreneur Center
Registration: FREE
The seminar discusses Federal and Florida business entities, and how to create them. We will also cover other state and local licensing requirements. We'll also review Federal and state employment taxes, such as FICA, FUTA, withholding, and reemployment. The seminar will also cover Federal and state income taxes.