Pasco Ready Sites Program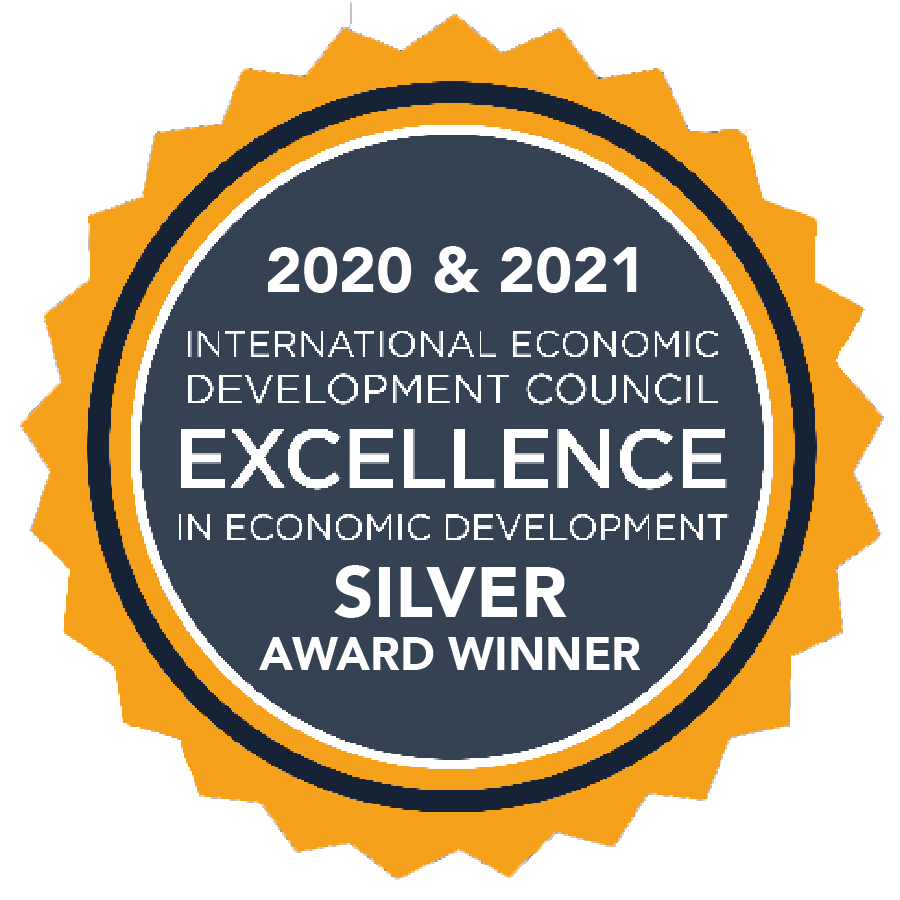 One of the fastest growing trends in the site location business is the demand for project-ready industrial properties. The reason is simple: companies need ready access to buildable sites in order to make a location decision and the ability to efficiently begin construction and complete a project. As such, the location decision process demands available properties and those properties need to be ready for development. Companies looking to build new facilities want properties that are ready to go and relatively "risk free."
The Ready Sites Program assesses, evaluates, and certifies large tracts of land to prepare properties for industrial development and create a portfolio of project-ready sites for targeted industries. The sites are marketed nationally through:
Trade Shows & Conferences

Property Flyers

Interactive Maps Featuring:

Utility Location & Capacity

Total Acreage

Transportation Networks

Workforce & Population Data

Land-Use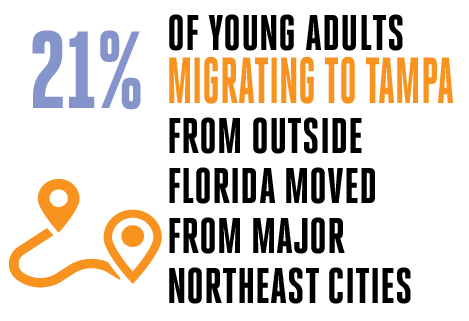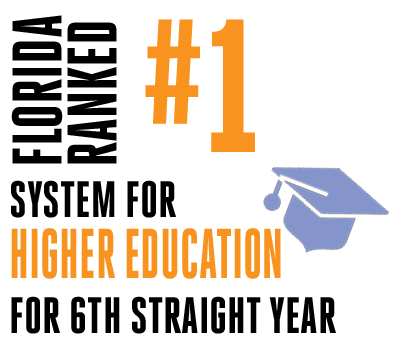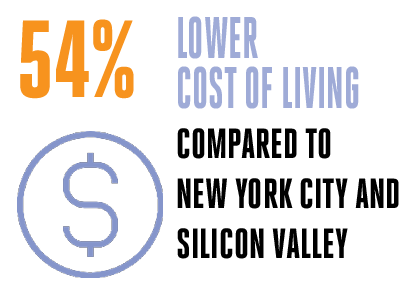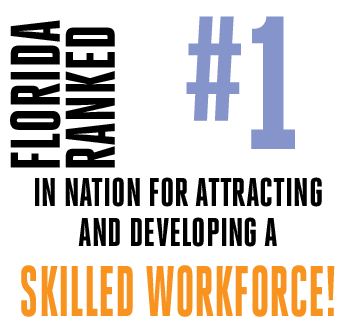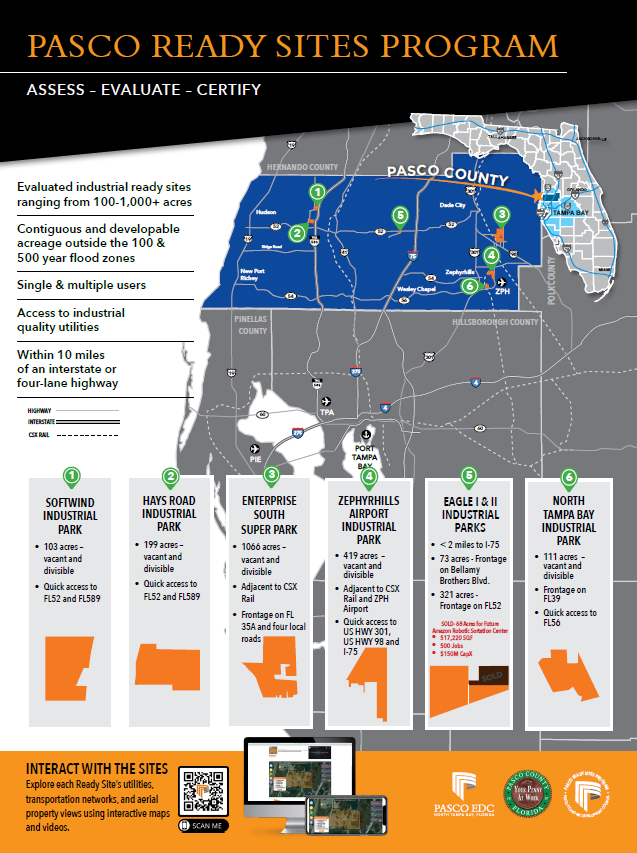 Download this flyer for a brief one-page summary on the Pasco Ready Sites Program and six available sites. Over 2,000 acres have been evaluated and all six sites are within 10 miles of an interstate or four-lane highway.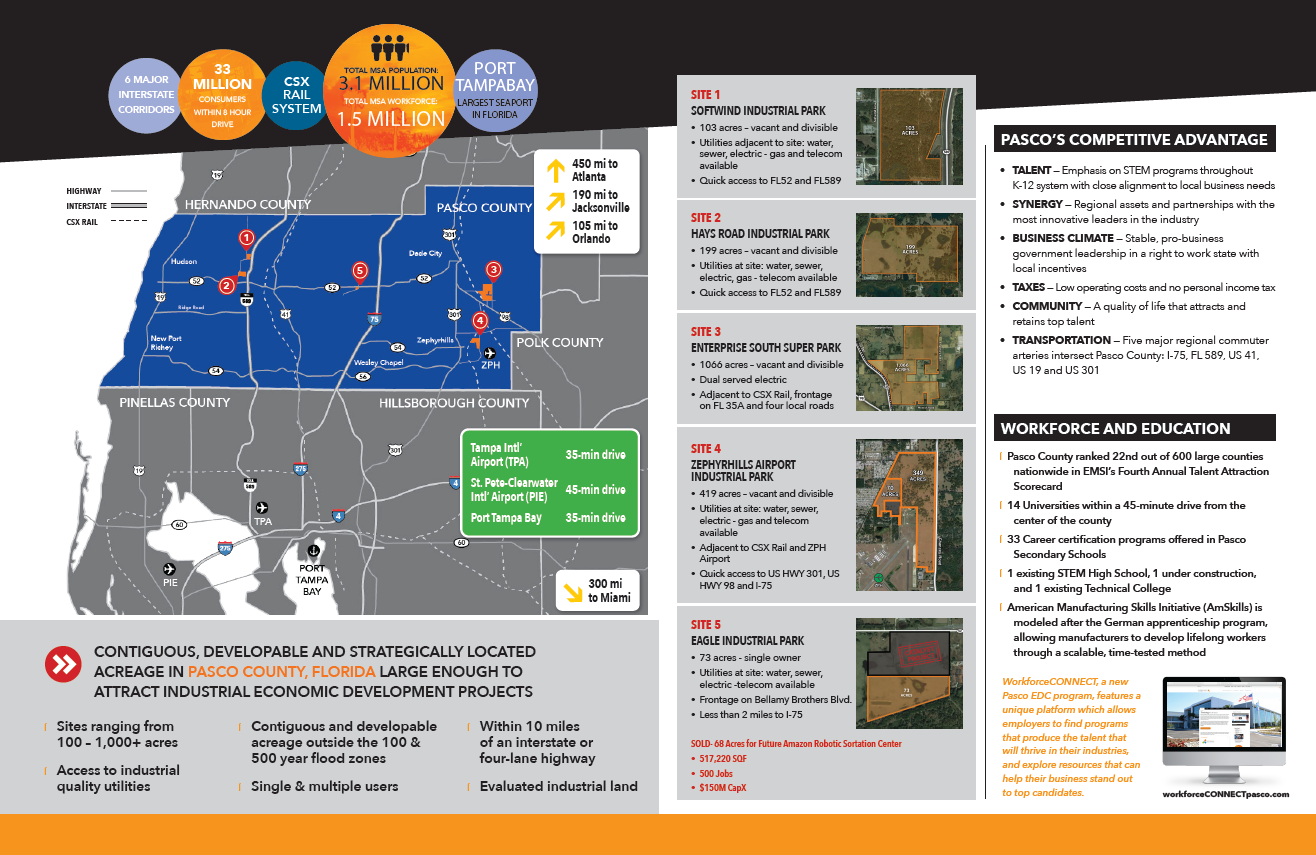 Download this brochure to access information on the Pasco Ready Sites Program, six current sites, advantages of doing business in Pasco County, workforce and education, and available state and local incentives.

111 acres with frontage on FL39, 15 miles from I-75. All available utilities: electric, water, fiber optic, natural gas, and wastewater.
Click here to learn more about the property, view a site video and interactive map, and download a property flyer.
Pasco Ready Sites Program is brought to you by the Pasco EDC in partnership with Pasco County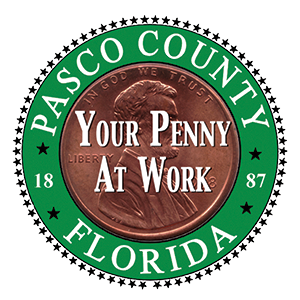 Contact Tom Ryan at the Pasco Economic Development Council if you have questions or would like additional information about the Pasco Ready Sites Program.