Invest in Pasco County
| | |
| --- | --- |
| As you plan beyond your currently established markets, the Pasco Economic Development Council can help you expand your business in the U.S.A. Through the facilitation of site selection, workforce hiring and training as well as assistance with local development regulations and incentives, we have numerous resources available to help your company grow globally. | |
Located in North Tampa Bay, one of the fastest growing metropolitan areas in Florida, Pasco County is one of the most competitive and business friendly climates in the area.
Business Advantages
Florida is the 3rd most populous state in the U.S. and has the 4th best tax climate in the U.S.
Access to over 33 million consumers within an 8-hour drive
Port Tampa Bay is the largest seaport in Florida and closest deep-water port to the Panama Canal with two post-Panamax gentry cranes
Non-stop air service to over 80 domestic and international destinations from Tampa International Airport
Easy access to the Central & South American as well as Caribbean markets
Large population of skilled workforce
Six major interstate corridors, including the I-4 warehouse and distribution logistics corridor
Top Foreign Owned Companies
AUSTRALIA
Shoppes at Wiregrass QIC

CHINA
Fleda Pharmaceuticals

CZECH REPUBLIC
Meopta

FRANCE
Jean Neil, Inc
Reinforced Earth
Saddlebrook Resort (Lagardere Sports and Entertainment)

GERMANY
Bauer Foundation Corporation
Seitenbacher America
Zeppelin Systems USA

JAPAN
Clark Dietrich Building Systems (MISA)

SWITZERLAND
Mettler Toledo
Swisscosmet Corporation

SPAIN

Santander Consumer USA

IRELAND

Oldcastle & Preferred Material

Professional Hair Labs

UNITED KINGDOM

Fusion 5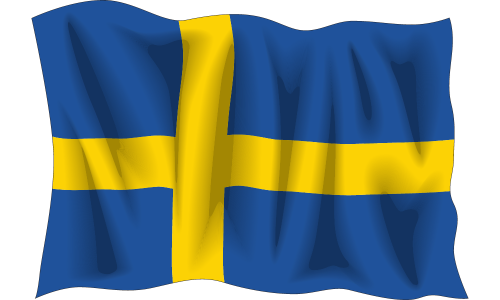 SWEDEN
Stratford Care USA (Sweden Care)
Consular Corps & Bi-National Chambers of Commerce
Nearly 40 Consulates and 30 Bi-National Chambers of Commerce representing countries all over Europe, South America, Asia and elsewhere are easily accessible within and from the Tampa Bay region.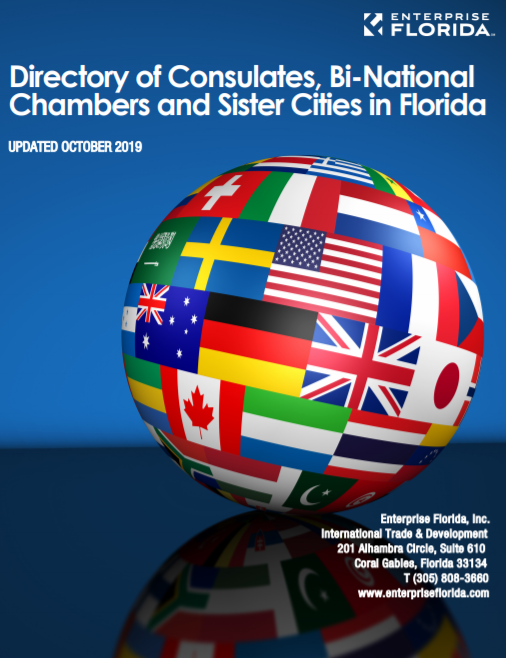 SMARTLandings Program
The Pasco EDC's SMARTLandings Program helps international ventures quickly establish a presence in the U.S.A and develop the working knowledge and business relationships to be successful in the Tampa Bay region.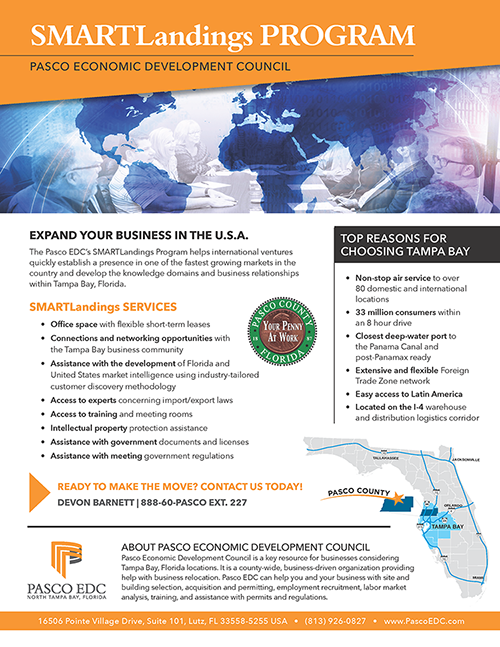 Clikc the link below for detailed information: