About the Pasco Economic Development Council
Formed in 1987, the Pasco Economic Development Council (Pasco EDC) is the lead economic development organization dedicated to the overall growth and prosperity of Pasco County through the development of a sustainable and diversified economy. Pasco EDC is a private, non-profit organization that promotes countywide economic development and continues to be a strong partnership funded by corporate and public investors focused on the economic vitality of Pasco County.
Pasco EDC is committed to positive growth to make Pasco County a great place to live and work. You won't find a more supportive county in which to do business.
Our Mission
To stimulate balanced and diversified business growth
Our Vision
To be known as Florida's most competitive climate for business growth
Our Values
Integrity - Do the right thing
Innovation - Deliver creative solutions
Accountability - Achieve results
Leadership - Initiate positive action / change
Collaboration - Work together
WIN 2019-2021 Strategic Plan

Each year, the Pasco Economic Development Council's annual report highlights the outstanding achievements, accomplishments, and changes that took place over the last fiscal year. In addition, Quarterly Activity Reports are available for current information.
Quarterly Activity Reports FY 20/21

Download First Quarter ending 12/31/20
Download Second Quarter ending 03/31/21
Download Third Quarter ending 06/30/21
Download Fourth Quarter ending 09/30/21
Our FY19-20 Annual Report

Our FY18-19 Annual Report


Our FY17-18 Annual Report



Our FY16-17 Annual Report

Our FY15-16 Annual Report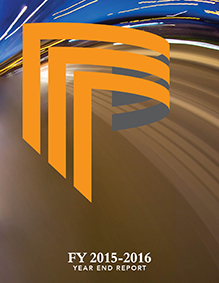 Choose a link below for detailed information:
ADD TO REPORT
As you navigate our website, you can use the "Add Page to Report" button to add any page or property to a custom report that you can print out or save.