Amazon Purchases Pasco County Ready Site Off FL52
January 25, 2022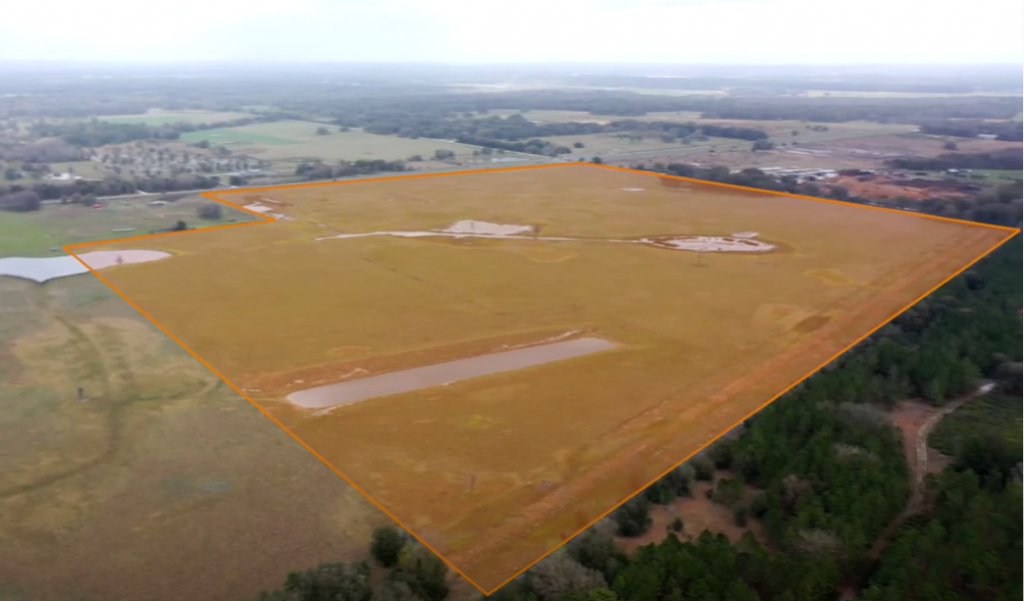 The logistics and distribution company is building a half-million square foot sortation center near I-75.
PASCO COUNTY, FLORIDA (January 25, 2022) — The Pasco Economic Development Council (Pasco EDC) is thrilled to announce the sale of Eagle Industrial Park off FL52 in Pasco County. Eagle Industrial Park is a part of the Pasco Ready Sites Program, which assesses and evaluates large tracts of land for industrial development. This is the second Amazon facility to make Pasco home and the first fulfillment center which will feature an extensive robotics system. The logistics and distribution company is investing $150 million in a new 517,220 square foot Amazon Robotic Sortation Center (ARSC) and will be home to 500 employees.
"This is a unique facility supporting a lot of technology and robotics," said Pasco County Commissioner Ron Oakley. "I am thrilled to have such a cutting-edge facility join the evolving SR52 and I-75 corridor."
The new ARSC is considered a mid-mile facility, which feeds Amazon logistics. This facility will feature line-haul trucks which will utilize the Interstate 75 corridor to bring shipments to locations across the southeast. The most unique feature will be the approximately 180,000 square foot mezzanine supporting a 100 percent robotics-based sorting system. At other ARSCs as the robotics system increases the building capacity, there is a need to hire more people to help sustain the increased productivity levels. Amazon has created new roles within its sort centers for managing the robots and the specialists receive on-the-job training to learn how the robots work, how they're programed and how they read and navigate the center floor.
"Given Eagle Industrial Park's location and the availability of a quality workforce in the region, Pasco County was a natural fit for Amazon's new sort center," shared Sam Blatt, Economic Development Manager for Amazon. "It's been a pleasure working with the Pasco County staff and the team at the Pasco EDC."
The property Amazon has purchased for this high-tech facility is a part of the Pasco EDC Ready Sites Program which is funded through the Penny for Pasco. The program accesses, evaluates, and certifies large tracts of land to prepare properties for industrial development and create a portfolio of project-ready sites for targeted industries. Eagle Industrial Park features 127 acres with frontage on FL52 and is less than 2 miles to I-75. This property has been marketed as a part of the Ready Sites Program for a year and a half and features online marketing tools such as: a property video with drone imagery, an interactive site map showing all available utilities- electric, water, reclaimed water, and wastewater, as well a property flyer showing drive-time and transportation data.
"This is such a great win for the county in terms of investment and jobs, and we couldn't be happier that they chose a site from our Ready Sites Program," said Bill Cronin, President/CEO, Pasco EDC. "The Ready Sites Program was created to help big projects like this close and locate quickly and that's exactly what they are doing."
About Pasco Economic Development Council
# # #
The Pasco Economic Development Council is committed to developing Florida's most competitive climate for business growth by providing businesses, that seek to start, move, or grow in the North Tampa Bay area, a comprehensive suite of programs that can help them to reach their full economic potential. Since 1987, Pasco EDC has fostered a strong partnership funded by corporate and public investors focused on the economic vitality of Pasco County. Discover more at www.pascoedc.com.