TBWBC - Building Your Brand as a Founder and as a Business
May 6, 2021
This event has expired.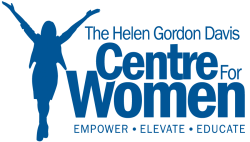 Date & Time: Thursday, May 6, 2021
(11:00 am – 12:00 pm)
Location: Online
Registration: No Cost
Health is wealth. As you grow and build your brand or business, keeping yourself whole and well is equally as important to your overall growth and success as an entrepreneur. Often founders feeling the pressure "to do more" neglect their wellbeing and so end up feeling burnout and depleted. There is another way though.
What we will cover:
Tips to look after your mind, body, energy.
Personal Leadership-learn to be your own CEO first before your business.
The art of building your brand as a founder and as a business.
How to connect your brand with your customers to grow your reach.
Tools to help you develop both your personal and company brand.
Why your personal brand has value.
Eliminating imposter syndrome through this process and releasing comparison so you can focus more fully.