Conflict Resolution in the Workplace - SCORE
April 27, 2023
This event has expired.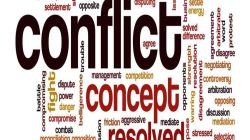 Date & Time: Thursday, April 27, 2023 (12:00 pm – 1:00 pm)
Location: Virtual
Registration: FREE
Conflict resolution is a way for two or more parties to find a peaceful solution to a disagreement among them. This Webinar teaches participants to understand the dynamics of conflict and equip them with the skills needed to respond confidently. This Webinar will be presented by Jackie Eden, MBA, Assistant Director off Career Services, Pasco Hernando State College.
Register HERE