The Power of Creative – A Small Business Week Lunch and Learn - SBDC
May 5, 2022
This event has expired.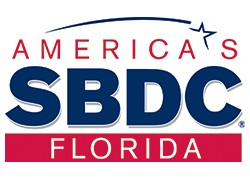 Date & Time: Tuesday, May 5, 2022
(11:30 am – 1:00 pm)
Location: Online - This is a live simulcast of an in-person event.
Registration: No Cost
Digital marketing has never been a more essential tool in the small business marketing toolkit than it is today. No matter the platform, video marketing is an essential driver of new business for small businesses throughout the country. In a recent study by Mastercard, 64% of small business owners indicate it's been a challenge to make their business more digital since the pandemic began. Join us in this exclusive lunch and learn taught by Cherri Ellis, a National Creative Strategy Director for Kernel, to learn more about video marketing, including: -The most effective ways to build your brand with video -The top 3 essentials to create engaging video -How to coordinate your creative across platforms Event will end with an online virtual networking opportunity. This event space will allow attendees to be on camera and network with other business owners. Separate invite details will be sent on the day of the event.